'Euphoria' Season 2: How Does Laurie Know Rue's Full Name, Ruby Bennett?
'Euphoria' Season 2 Episode 5 brings Rue back to Laurie, and Laurie calls Rue by the name 'Ruby Bennett.' How does Laurie know what appears to be Rue's full name?
[Spoiler alert: Euphoria Season 2 Episode 5 spoilers ahead.]
Euphoria Season 2 Episode 5 features Rue (played by Zendaya) on the run after an explosive beginning. Jules and Elliot come to Rue's mother to tell her that Rue's using drugs again, and the episode explodes from there. Eventually, Rue lands at Laurie's home after losing all of Laurie's drugs she was supposed to sell – and Laurie calls Rue by the name "Ruby Bennett." How does Laurie seemingly know Rue's full name?
Laurie calls Rue 'Ruby Bennett' in 'Euphoria' Season 2 Episode 5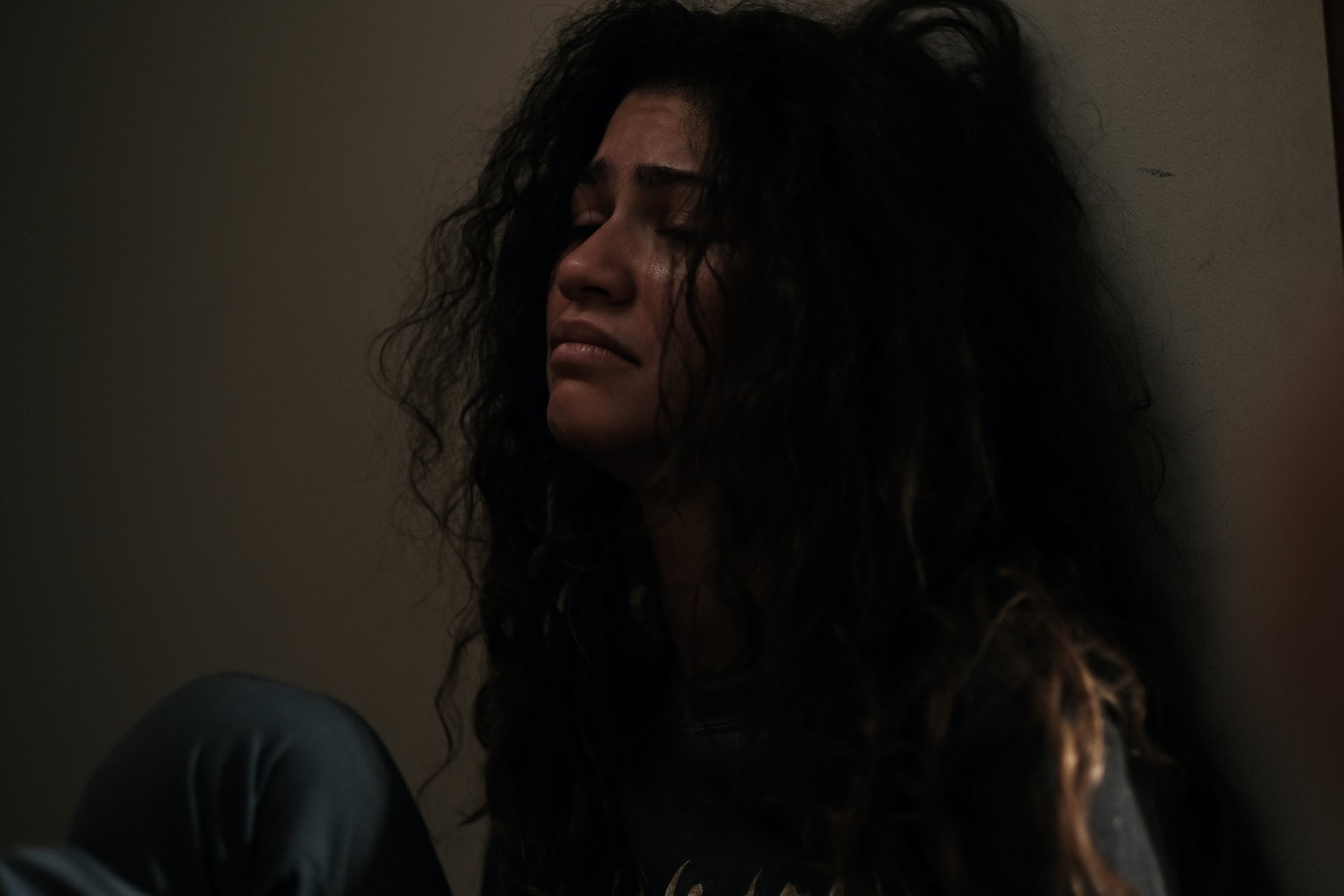 Euphoria Season 2 Episode 5 brings Laurie back to the forefront. Rue runs to Laurie's house after getting chased by the cops, and Laurie takes her in. When Rue arrives at Laurie's, she gives the druglord stolen jewelry and cash while frantically explaining what happened to Laurie's drugs she gave Rue to sell. Laurie notices Rue's going through withdrawal, and she eventually injects Rue with morphine. The morphine calms Rue until she falls asleep.
Prior to the morphine injection, Laurie calls Rue by what appears to be Rue's full name, Ruby Bennett. Because of Rue's mental state, it doesn't seem like it sinks in for Rue that Laurie knows her name. Rue also doesn't confirm or deny within the episode whether Ruby is actually her first name and Rue is a nickname.
It would make sense for Rue's name to be Ruby given the other clues in the show. Popsugar reminds us Lexi gave Rue the name "Jade" in her play — another gem. Additionally, Fez continues to call Jules "Jewel." Perhaps the funny mishap has a double meaning after all.
One final Easter egg points to the title of the episode, "Stand Still Like a Hummingbird." The ruby-throated hummingbird is known for moving exceptionally fast, according to The National Wildlife Federation.
How does Laurie know Rue's name is Ruby Bennett?
If Rue's real name is Ruby Bennett, how does Laurie know her full name in Euphoria Season 2 Episode 5?
It's clear Laurie has a hefty network working for her on the outside. It's more than likely this network did their research on Rue when Rue first visited the home with Fez. Laurie left plenty of hints to suggest she expected to see Rue again.
Additionally, when Rue approached Laurie about her business idea, Laurie threatened to kidnap Rue if Rue couldn't deliver on her promise. In order to do this, Laurie would have to know everything about Rue, including her full name and where she lived. It's likely Laurie dropped Rue's full name on her to remind the teen that Laurie can — and will — find her if she can't get the promised funds.
In the same episode, Laurie suggests to Rue that Rue can sell her body for money. This, in conjunction with the name, leaves clues to suggest Laurie would not hesitate to sell Rue for sex trafficking.
"The minute she called her Ruby Bennett you knew it was over," a Reddit user noted. "She knows her address, class schedule, mom's work building, friends' addresses, etc. That door opening at the end was for sure Laurie's people looking for Rue and the suitcase."
Did Rue die in 'Euphoria' Season 2? Some theories suggest as much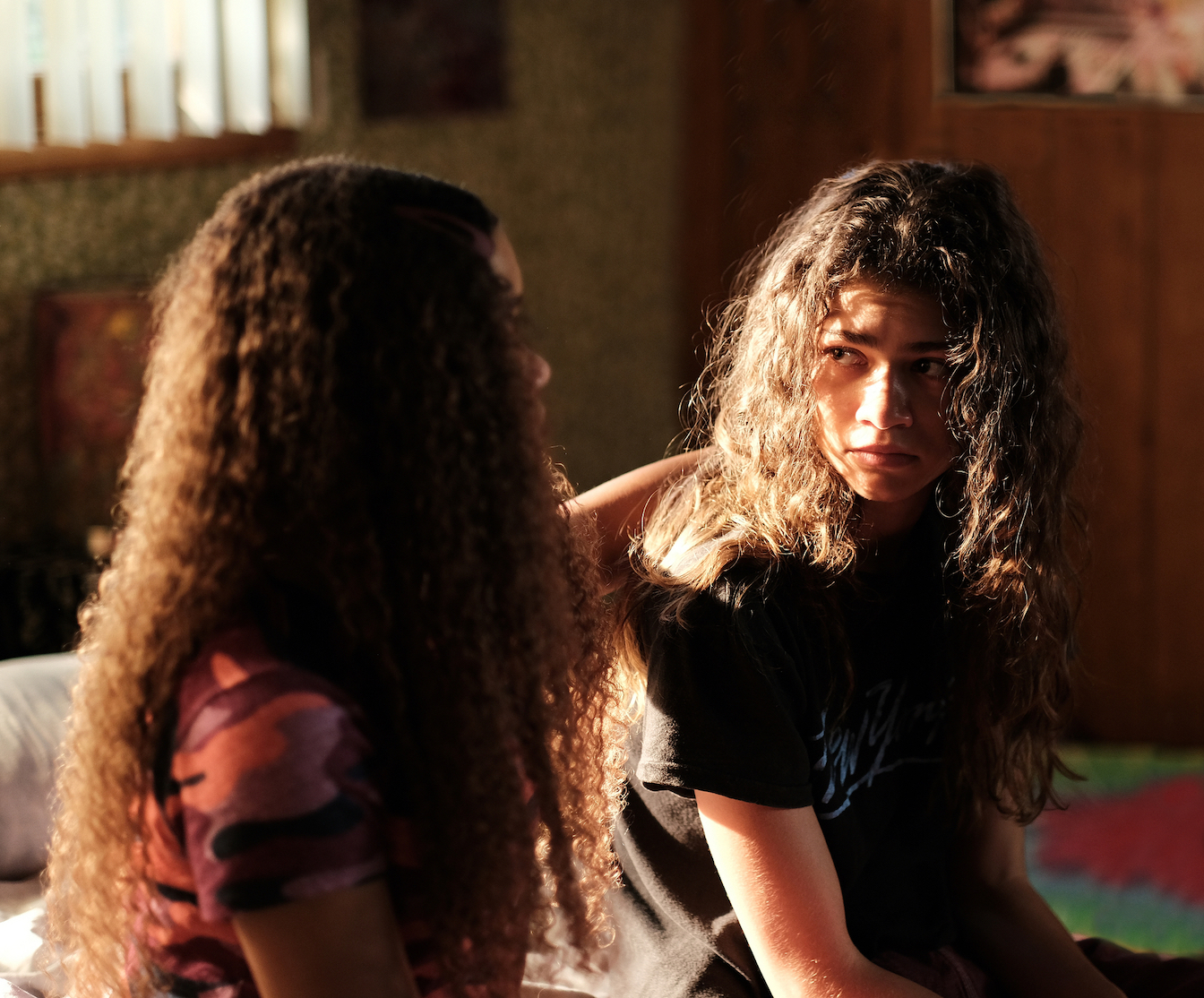 The nightmarish scenarios presented in Euphoria Season 2 Episode 5 had fans conjuring wild theories. Is Rue dead in Euphoria Season 2, and are viewers just living through her version of what happened to her prior to her death? Is everyone Rue sees and speaks to dead as well?
It's a wild theory — but it doesn't hold up. In the end, it seems Rue is still alive, though now, her situation is direr than it's ever been. She lost her friends, Jules and Elliot. She injected morphine for the first time. She's on the run from the cops and her mother continues to search for her. But it looks like Rue finds her way home. In the Euphoria Season 2 Episode 6 preview, Rue's back in the kitchen of her house. This should give some fans hope that instead of death, Rue will return to the living.
Check out Showbiz Cheat Sheet on Facebook!