'Euphoria' Season 2: Sydney Sweeney Explains Projectile Vomiting Scene in Episode 4: 'It Filled My Mouth'
Sydney Sweeney's character, Cassie, projectile vomited while in a hot tub in 'Euphoria' Season 2 Episode 4. Here's what Sweeney said about the scene.
[Spoiler alert: Euphoria Season 2 Episode 4 spoilers ahead.]
Euphoria Season 2 Episode 4 illuminates even more about Cassie Howard and Nate Jacobs's relationship. While it seemed like Cassie and Nate were bound to start a relationship together and leave Maddy in the dust, Nate couldn't keep Maddy out of his mind. It looks like Maddy and Nate are on the fast track to getting back together. And in episode 4, Cassie lost her liquor while in the hot tub with the almost couple. Here's what Cassie actor Sydney Sweeney said about the vomiting scene.
'Euphoria' Season 2 Episode 4 features major drama surrounding Cassie and Nate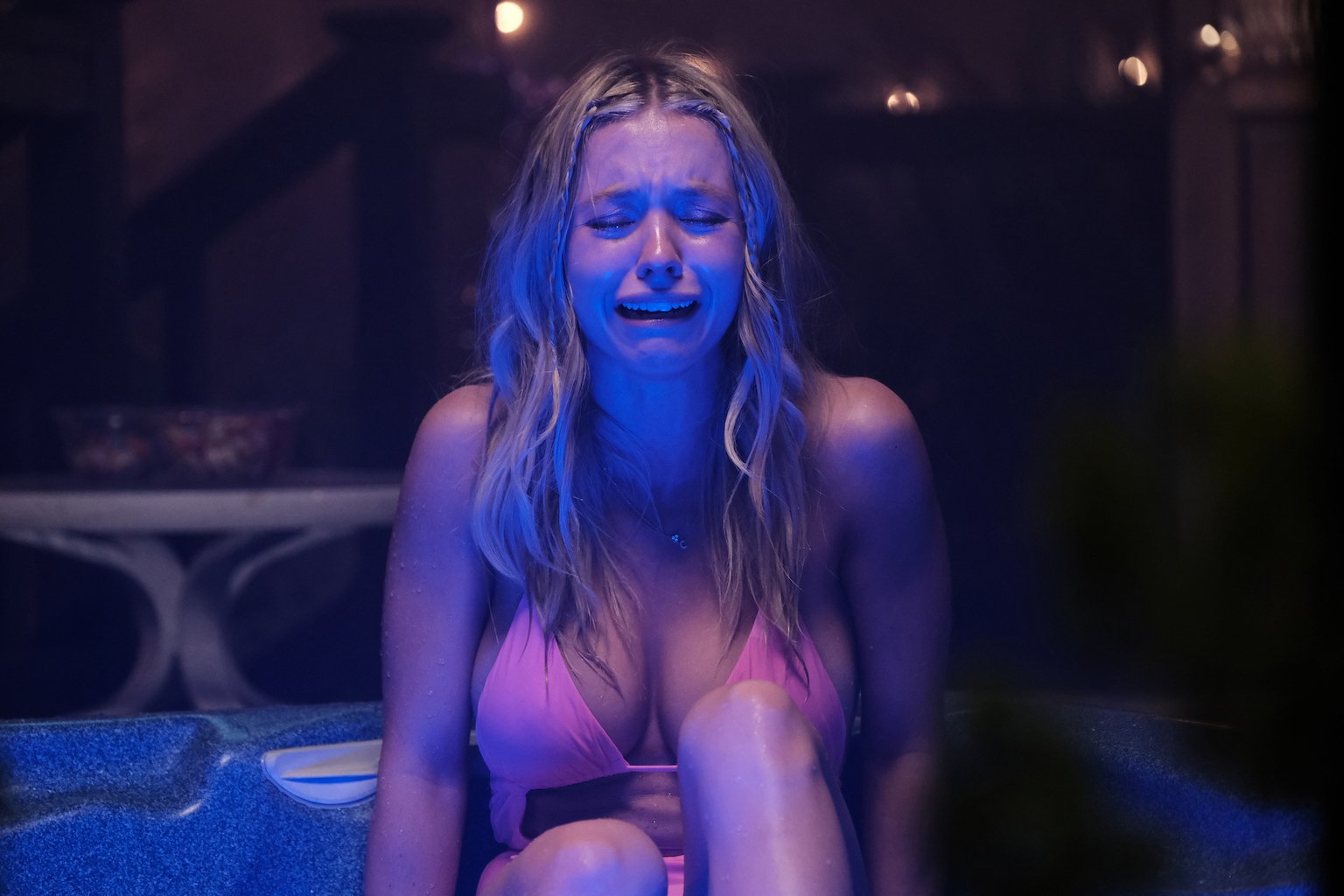 Euphoria fans didn't expect Cassie Howard and Nate Jacobs to develop a relationship. But by Euphoria Season 2 Episode 4, Cassie was falling hard and fast. Cassie knew Maddy, her best friend, still had feelings for Nate despite their breakup weeks prior. But after one night of drinking led to Cassie having sex with Nate at a party, it seemed like both Cassie and Nate were all in with this newfound love.
Unfortunately, Cassie and Nate's secret relationship led to Cassie fully losing it. She couldn't tell Maddy the truth about her and Nate, and she engaged with Maddy when Maddy talked about potentially getting back together with Nate.
In one scene from the new season, Cassie imagines screaming and crying while telling Maddy the truth in their high school bathroom. "I am in love with Nate Jacobs and he is in love with me!" she begins her monologue. " … You guys can all judge me if you want but I do not care! I have never, ever been happier!"
Cassie actor Sydney Sweeney talked about the hot tub vomiting scene that took place at Maddy's party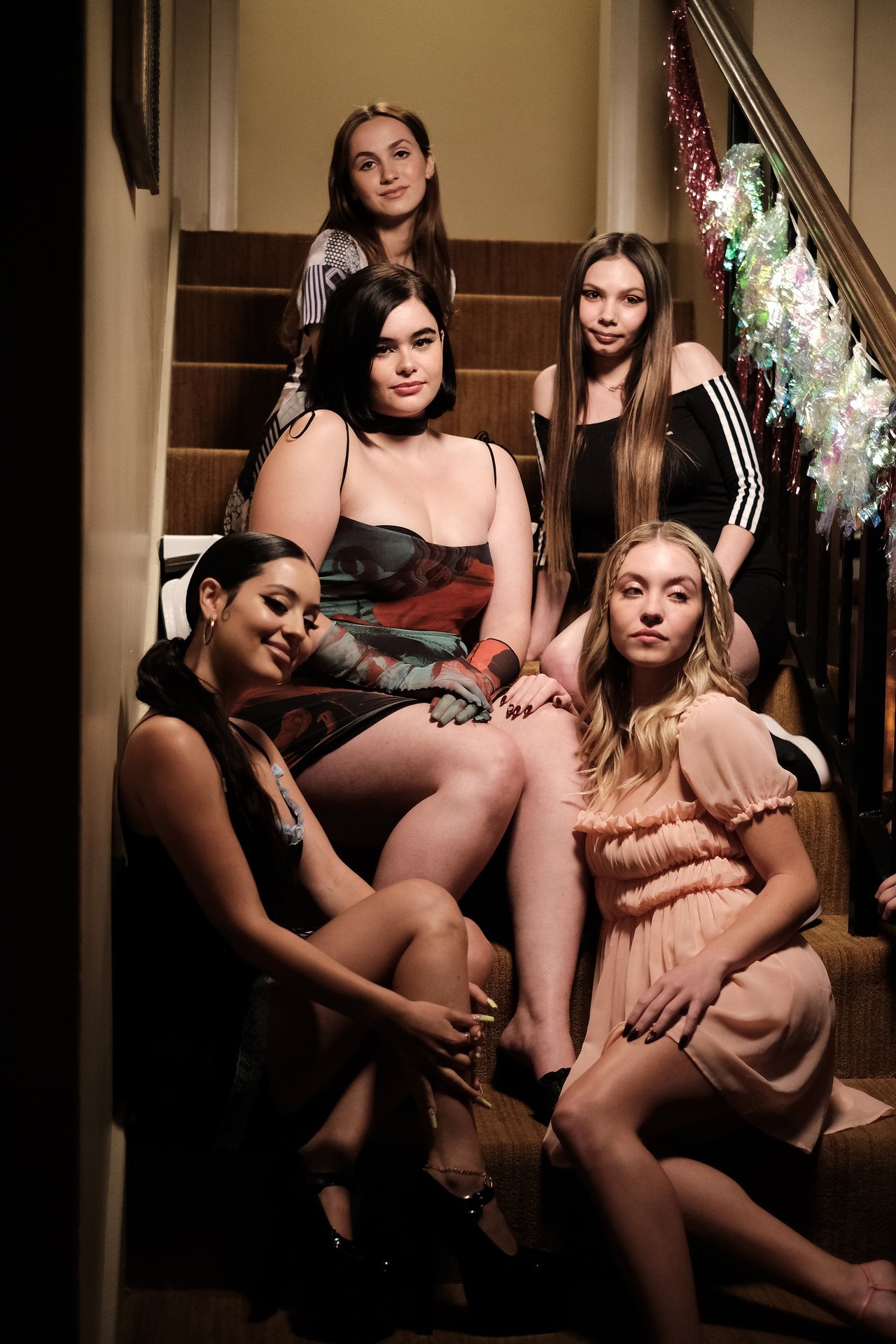 In Euphoria Season 2 Episode 4, it seemed like Cassie and Nate's secret might come out to Maddy. While at Maddy's birthday party, the three of them get in a hot tub, and Maddy and Nate begin fighting about their relationship status. In the middle of the fight, Cassie projectile vomits from the conversation and alcohol consumption.
Euphoria actor Sydney Sweeney talked about the scene in the end credits of the episode on HBO. "They had to put a tube hidden in my mouth, and it was on a horse bit, so I had to bite down on this horse bit," Sweeney explained. "The tube was running all the way down. Instead of it projecting out of my mouth, it filled my mouth, and then I had to project."
"I was so worried I was actually gonna vomit with the fake vomit," she added. "It was so gross."
"It was disgusting," Maddy actor Alexa Demie said. "I'm not good with vomit. It wasn't real, obviously. But seeing any … I'm shocked I didn't vomit."
Did Cassie and McKay break up for good? What's next for Cassie?
Cassie and McKay were together in the first season of Euphoria, but their relationship goes south. After Cassie becomes pregnant with McKay's baby, McKay encourages her to get an abortion. She does, but the situation — along with other fights they had — led to their breakup.
So, did Cassie and McKay break up for good? It's tough to say what will happen for Cassie in Euphoria Season 2. She's currently in love with Nate Jacobs, but McKay made a season appearance early on — and he and Nate nearly got into a fight unrelated to Cassie. With McKay somewhat back in the picture and Nate seemingly back with Maddy, it's possible Cassie and McKay could rekindle their flame. But we have a feeling Cassie will have to deal with the fallout from Maddy regarding her romance with Nate first.
Check out Showbiz Cheat Sheet on Facebook!