'Euphoria' Season 3 Cast: Dominic Fike Confirms Elliot Returns
Dominic Fike plays Elliot in 'Euphoria' Season 2, and he recently told Jimmy Fallon he plans on returning for 'Euphoria' Season 3.
With Euphoria Season 2 Episode 8 on the horizon, fans can't wait to hear more about the Euphoria Season 3 cast. HBO announced the series will definitely return, and we're sure we'll see more of Rue as she recovers from her drug relapse in season 2. But what about the other characters in Rue's world? Dominic Fike plays Elliot, and he just confirmed he's returning to the show.
'Euphoria' Season 2 cast member Dominic Fike didn't watch the show before he was cast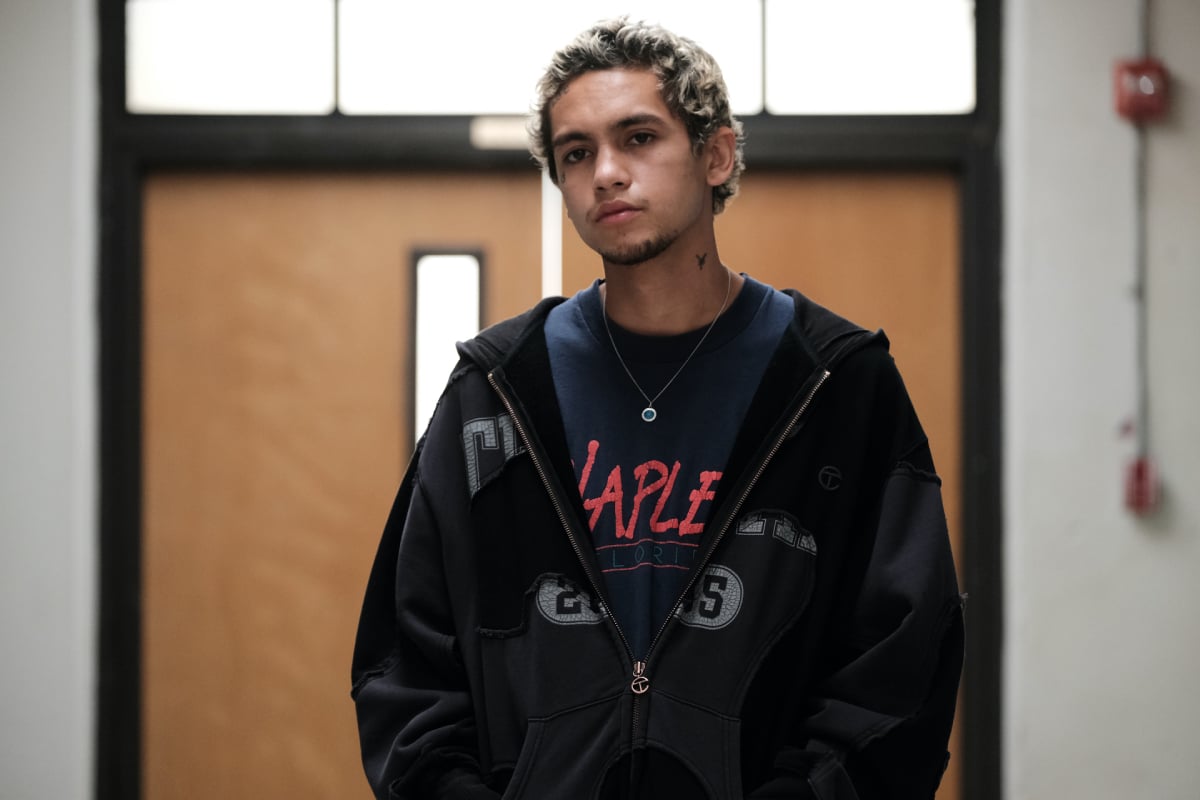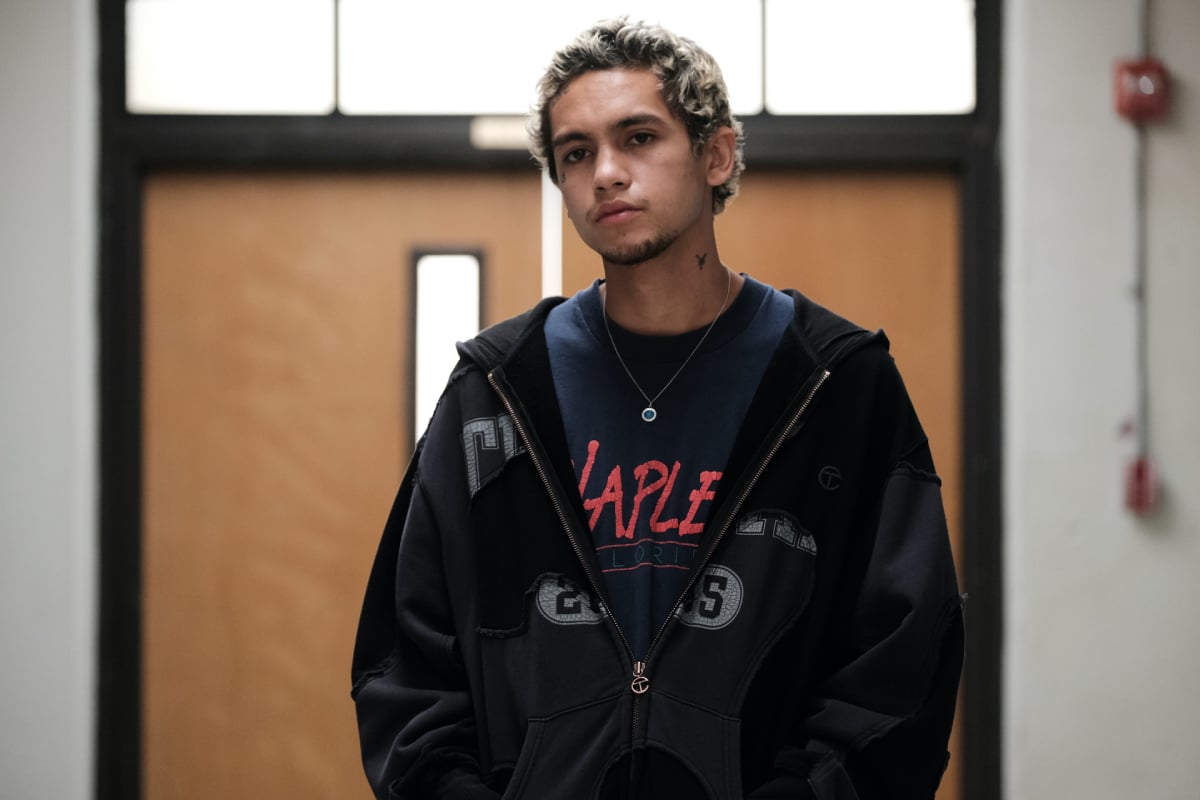 Dominic Fike is a newcomer to the Euphoria cast, but he fits right in with Rue's life.
Rue, played by Zendaya, meets Fike's character, Elliot, at a party. The two bond over their mutual drug usage, but their close relationship starts to tear a rift between Rue and Jules. Eventually, Jules and Elliot connect and become friends, but this leads to the two starting to develop a romance without the inclusion of Rue. Eventually, Jules and Elliot decide to tell Rue's mother about Rue's drug usage. By the Euphoria Season 2 finale, Rue's not speaking to either of them.
Fike is known as a musician more than an actor. When it came to starring in Euphoria, he didn't even watch the show beforehand. "It kind of just came out of the blue," he told Naples Daily News. "I didn't watch the show at all, because I wasn't watching a lot of TV. … I did a chemistry read with Hunter [Schafer], and I got it. It was great, and they gave me the part."
Dominic Fike confirmed he plans on returning in the 'Euphoria' Season 3 cast
Dominic Fike told Naples Daily News he was actually supposed to have a minor part in the first season of Euphoria, but his part was written out. Now that he's in Euphoria Season 2, will he join the Euphoria Season 3 cast?
Fike guest-starred on The Tonight Show Starring Jimmy Fallon where he talked about his future with the show and the cast. "Do you think we'll see you back in season 3? Jimmy Fallon asked him.
"Absolutely," Fike answered.
Some fans wonder how Elliot's story will progress in the next season. Many fear that the show writers won't give him a major role, as other characters, like Kat and McKay, appeared to have their roles slashed in season 2.
"Sam [Levinson] very obviously wrote Elliot to be a plot device and may decide to toss him to the side now that he's done what he was supposed to," a Reddit user wrote.
Chloe Cherry, Maude Apatow, and Zendaya will likely join the cast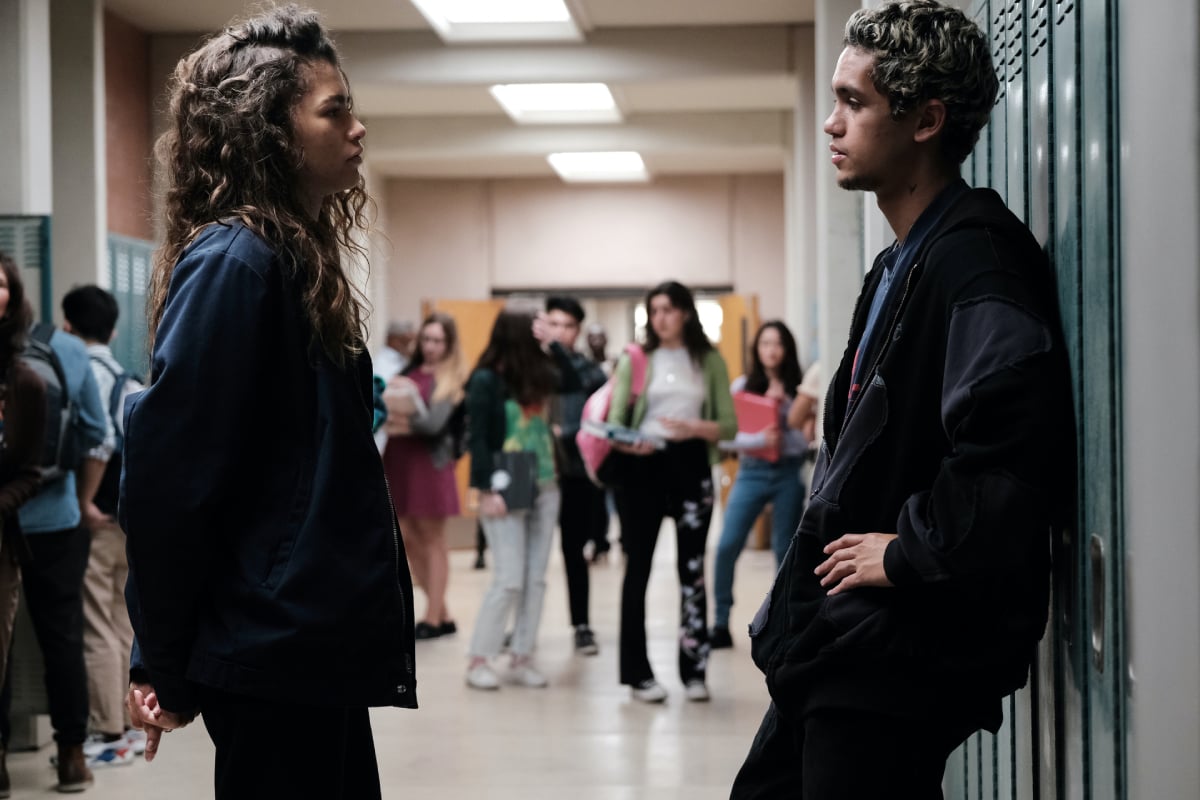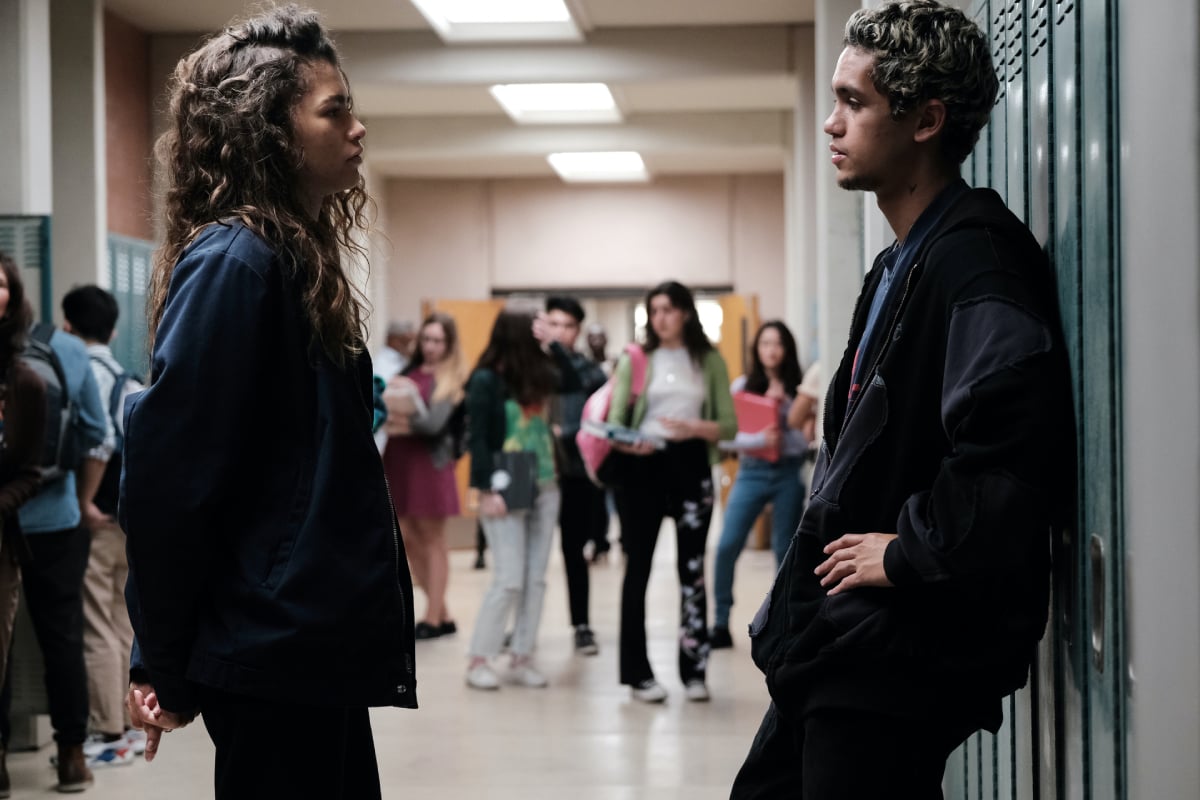 Aside from Dominic Fike, who else will fans see in the Euphoria Season 3 cast? While HBO has yet to confirm a full cast listing, Screen Rant reports HBO Chief Content Officer Casey Bloys confirmed Zendaya will return as Rue in the third season. Bloys also alluded the future of the show would be uncertain if Zendaya chose to exit.
Chloe Cherry, the actor who plays Faye, and Maude Apatow, who plays Lexi, also alluded they plan to return. As for Jules actor Hunter Schafer, she hasn't yet commented on her future with the show. But considering the other cast members planning on returning, we imagine she'll also come back. The same goes for Cassie actor Sydney Sweeney and Maddy actor Alexa Demie.
Euphoria Season 2 Episode 8 airs Sunday, Feb. 27, 2022, at 9 p.m. EST on HBO Max.
Check out Showbiz Cheat Sheet on Facebook!