'Euphoria' Special Part 2 Will Show Why Jules Isn't a 'Villain'; Showrunner Sam Levinson Said It Was 'Appalling' Some Viewers Could Think That
The first episode of the two-part Euphoria special premiered over the weekend and it was dialogue-heavy. It offered up a chance for Zendaya and Colman Domingo (as Ali) to showcase their talents and also deliver a bottle-like episode in COVID-19-strict filming conditions. 
It mostly took place in a diner, with Rue and Ali talking about addiction, sobriety, revolutions, and more. Rue's relationship with Jules was another big topic and one that will be explored from Jules' side in Part Two of the special. This is partly because some fans think she's a villain. [Spoiler alert: Spoilers ahead for Euphoria special episode "Part One: Rue"].
'Part 1' of the 'Euphoria' special focused on Rue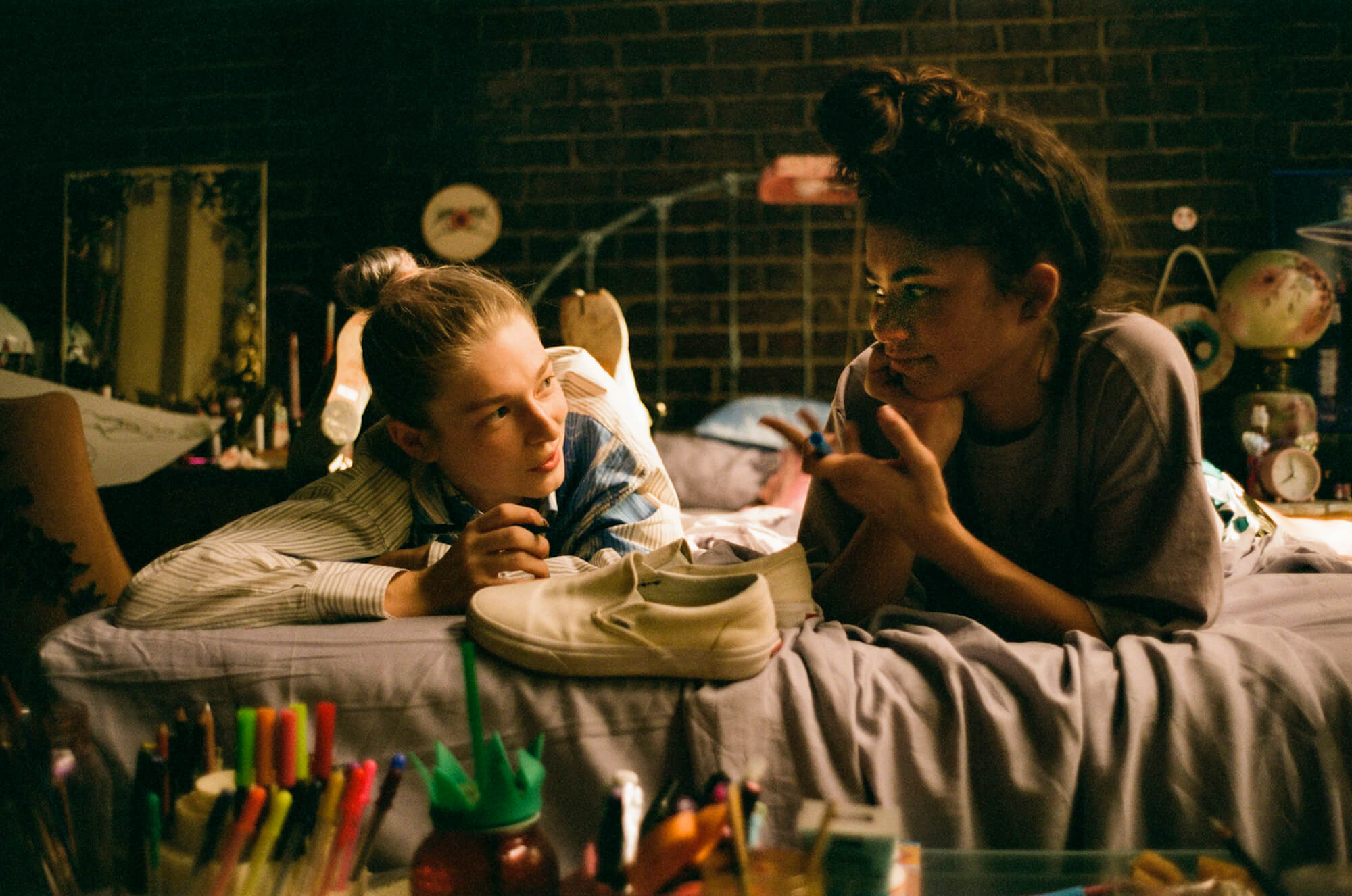 The end of Season 1 showed Rue fall off of her sobriety. This is after Jules left her at the train station, following Rue pulling out of off together. In "Part One: Rue," Rue is in her signature maroon hoodie, very much alive despite theories that she died at the end of last season. She and Ali are at this diner, and having these tough conversations on Christmas Eve. 
It does start with an airy, dreamy look at Rue and Jules in an apartment together, in college possibly, but Rue isn't sober. It's not clear, but it seems like that's probably one of Rue's dreams or wishes, which the viewer finds out has happened before in the series. 
Ali makes a major point to Rue that it's not really in her best interest to date anyone right now, even if Jules loves her very much and vice versa. Especially since she's trying to get sober. And the audience sees that Rue has some frustration with Jules regarding being "cheated on," but she never tells Jules that, and the two weren't even in a relationship. Basically, Jules doesn't know half of what Rue's thinking.
So, it's going to be very interesting — and important — to see the second part of these special episodes, since it'll show another perspective for the first time: Jules' perspective. 
Sam Levinson said he focused it on them on purpose, and did it after seeing people on Twitter call Jules a 'villain' 
As seen with Rue's wavering perspective with the lip tattoo scene and her anger with Jules over their relationship — when she didn't express some of her feelings to Jules explicitly — not everything is out in the open. And no one knows Jules' thoughts on anything, or how she perceived certain situations. 
However, by the end of last season, some fans were calling Jules toxic or a villain. And that's what showrunner Sam Levinson saw and wanted to address in this next special episode. 
"I always imagined these episodes as a two-part piece focusing on Rue and Jules separately," Levinson said in an interview with GQ on Dec. 7. He said that he saw Jules trend on Twitter and discovered it was because a lot of fans were debating whether she was a villain. "The idea that people could watch the show and walk away feeling that she was a villain was so appalling to me that I thought, 'I'm gonna write an episode that forces the audience to look at the world through her eyes and understand the burden of loving an addict.'"
The second part comes out on Jan. 24, and it seems like it might be the first time that Rue's voiceover isn't the only thing fans hear as the voice on their screens. Levinson said he talks to Hunter Schafer, who plays Jules, often because they're writing a movie together. She brought up a poem she wrote about the ocean at 16, and it's going to make its way into "Part 2: Jules"
"Well, this ought to be actual dialogue," Levinson said he told Schafer, offering to write it together. And then they wrote a draft in four days.
Zendaya and Hunter Schafer both shared their thoughts on how the story is told from Rue's point of view right now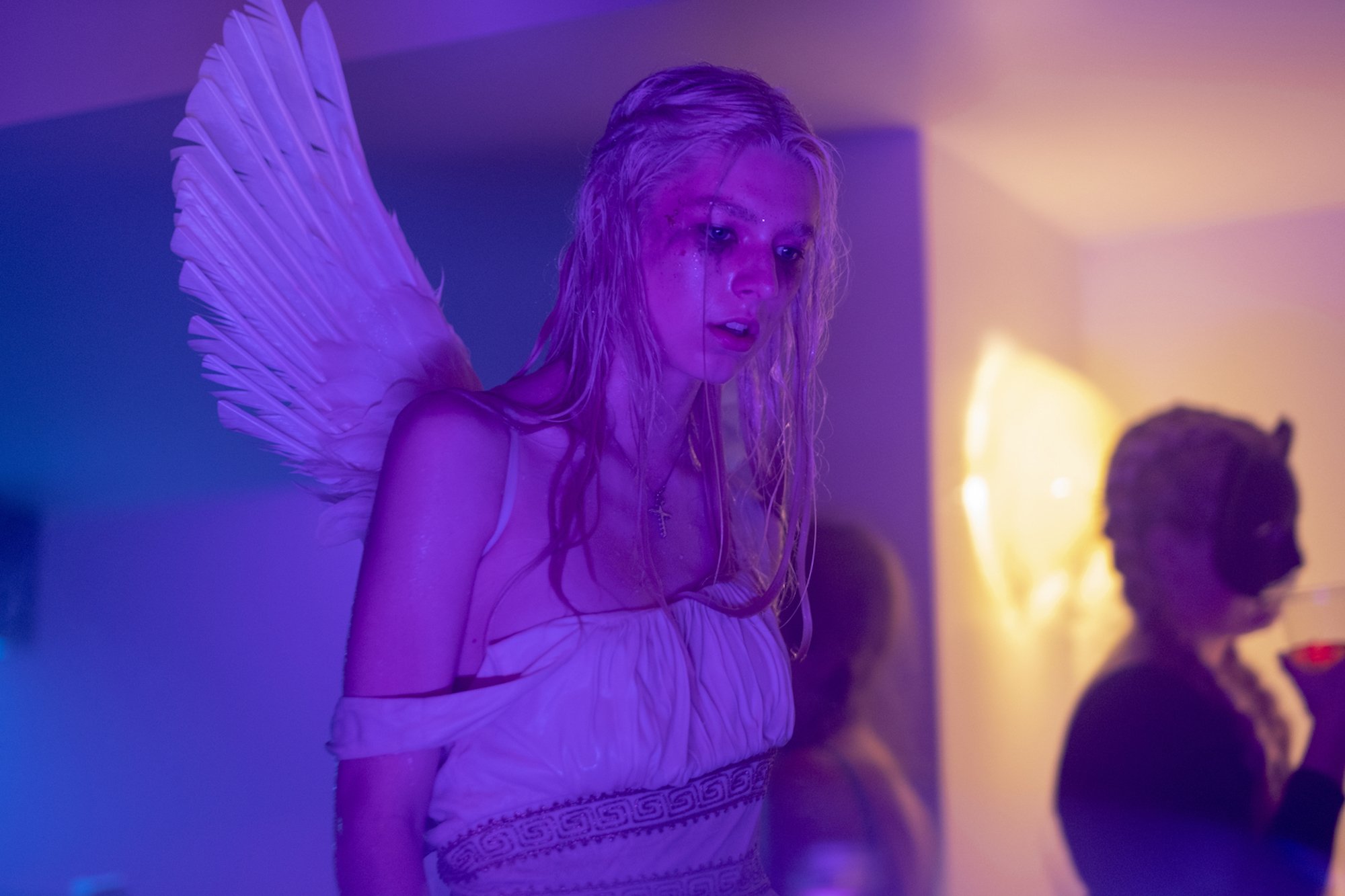 In a featurette at "Part One: Rue" aired, Zendaya touched on the intense feelings that her character has for Jules and how she doesn't know how to deal with that just yet. 
"Rue fell in love with this idea of something that she never actually was clear about," Zendaya said. "I think both of them don't know or have the emotional understanding to be able to have a conversation about how they feel. With that comes a lot of miscommunication."
Again, that's clear in the way that Rue is angry at Jules for different actions but didn't actually tell Jules this. Instead, she brushed it off to Jules' face. This goes hand-in-hand with Rue not being the most reliable narrator because she's just telling the story from her perspective. 
"Jules feels the pressure of Rue's sobriety resting on her," Schafer noted in the featurette. "I think Jules is really worried that if she makes the wrong move with Rue, it could go straight back to relapsing. And that's countered with the two of them being very in love."
It sounds like, if all goes well, fans will get a glimpse into Jules' mind with the next episode and hopefully have a fuller point of view on their relationship going into Season 2.