'Euphoria': The Final Scene Was Rewritten as They Filmed It; Hunter Schafer Thought It Was 'Kind of Hopeful, in a Weird Way'
The second Euphoria special episode just premiered this past weekend and really threw a lot of fans for an emotional loop. It clued viewers into what's going on inside Jules' head, now and also in Season 1. 
In doing that, the ending of the episode was not what fans might have expected. Or maybe it was, depending on your outlook on Rue and Jules' relationship. But it turns out it was the scene that changed the most from script to screen as well. [Spoiler alert: Spoilers ahead for Euphoria special episode "Part Two: Jules"]. 
Hunter Schafer shared that the final scene in the second 'Euphoria' special episode was changed as they filmed it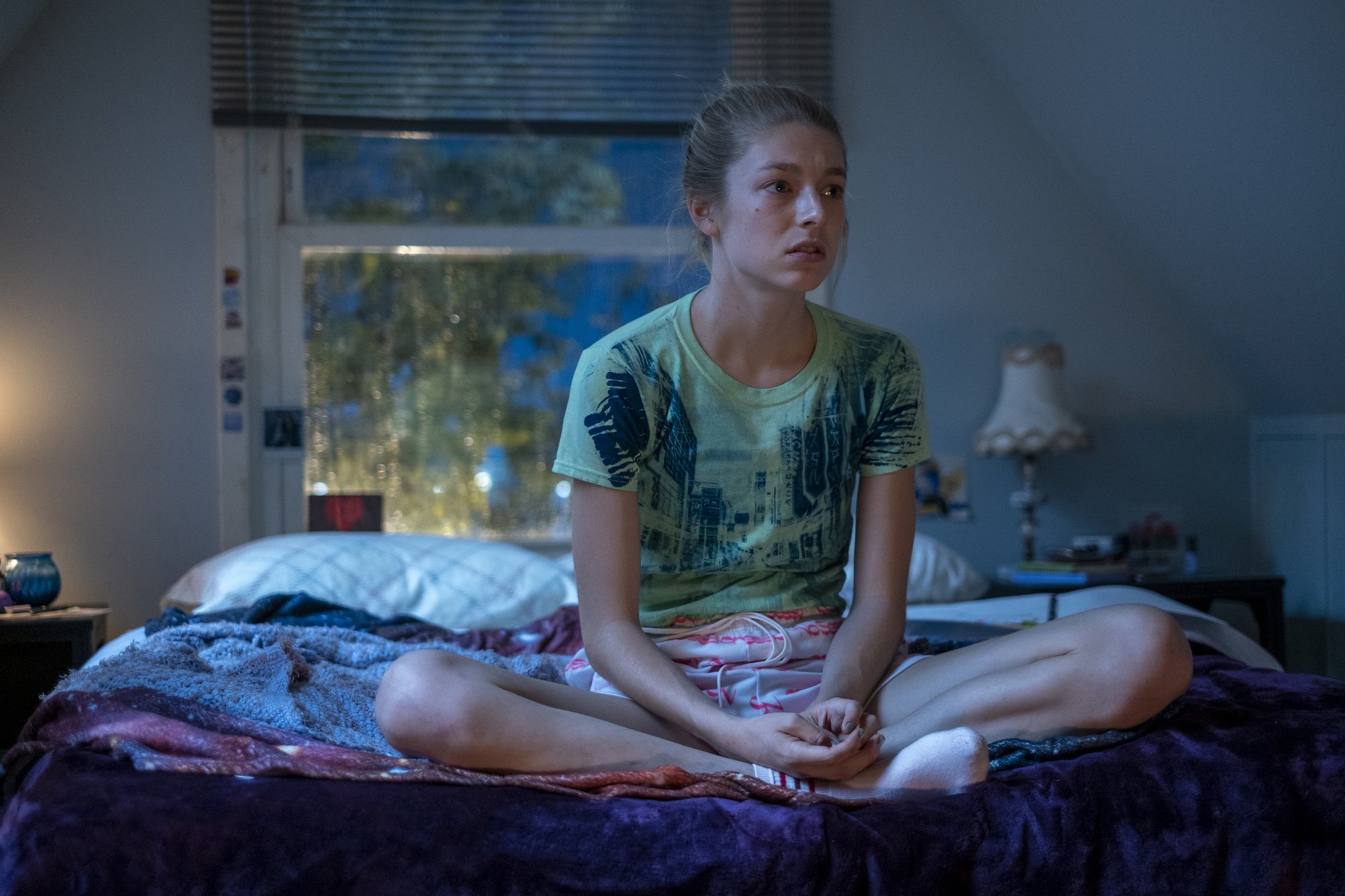 During a Q&A on the official Euphoria Twitter account, Hunter Schafer answered some users' questions. Schafer, who plays Jules, also co-wrote the episode with creator and showrunner Sam Levinson. 
One user asked, "Which scene changed the most from script to screen?" and it's the final scene, which takes place in Jules' house. The bulk of the episode happens in a therapist's office during Jules' appointment. But, then, at the end, Rue shows up at Jules' house after a time apart. This is on Christmas, after Rue's episode in Part One.
"The final scene, actually, was the one that changed the most. We kind of rewrote it right in the moment as we started filming it," Schafer said in a video answer on Twitter. "Because it just wasn't working. And we came up with something kind of simpler and quieter and I think it turned out really beautiful and kind of hopeful in a weird way."
"Hopeful" might not be the way a lot of fans would describe it. Rue shows up after not returning a lot of Jules' calls and texts, but she does say she missed her. Jules says she's sorry, as she expressed to her therapist earlier that she's worried she messed things up with Rue. And Rue tearfully explains that she doesn't know why she's crying and that she just gets really emotional during the holidays and wishes Jules a Merry Christmas. She then just leaves. 
The episode touched on how volatile Rue and Jules' relationship was, but how complicated it was as well; fans saw more sides to it
It's not this "running into each other's arms" moment. And Jules is left crying in her room as the camera pans out and the episode ends. But it's easy to see why Schafer calls it hopeful. But Jules and Rue are facing their faults in their relationship on their own sides, and this scene shows that they're not rushing back into things. While Jules and Rue are still hurting, greatly, it shows growth. 
And this growth is really important considering what they went through in Season 1. As this episode showed, Rue didn't know half the things Jules was going through because Jules didn't share that with her. And Rue didn't share a lot of her feelings with Jules as well regarding her jealousy or hurt at certain things. 
"One of the very special things about this second episode is the fact that we get to see a lot of Season 1 and of moments between Rue and Jules through Jules' eyes," Zendaya said in the featurette after the episode. "Jules was dealing with a lot of other things that Rue didn't know about and that us as an audience didn't know about. There was a lack of empathy and understanding for her side of the story." 
Zendaya talked through some of her issues with Ali in "Part One: Rue," so who knows? Season 2 could show a healthier Rules. 
"They offer a lot of beautiful things to each other, but they also offer a lot of not-so-beautiful things to each other," Zendaya said. "There's a lot of toxicity there as well. But that doesn't erase the real, raw, just pure love that they have for each other." 
Schafer said that it was 'nice' to co-write and then act in the episode as well
As stated above, Scafer co-wrote this with Levinson, and part of her dialogue with her therapist was inspired about a poem she'd written about the ocean prior to Euphoria. 
During the Twitter Q&A, another user asked what it was like writing this episode and then going through the acting process this time, and she shared that it was of course different, but a lot nicer too. 
"It was actually so nice co-writing first and then going into the acting section because I was already so familiar with the script and the lines that I knew the intention behind them," Schafer said. "I knew the sequence, and so really all it became was a matter of practice and making sure I memorized them. It made the acting part easier for sure."  
"Part Two: Jules" is really emotional and gives so much depth to Jules in a way that Season 1 really couldn't, even if it tried. Hopefully Season 2 continues this route and fans can see Jules, Rue, and the two of them grow.