'Euphoria': Who Plays Ashtray?
'Euphoria' star Javon 'Wanna' Walton (Ashtray) looks much too young to be caught up in the world of sex, drugs, and violence on the HBO hit. So, just how old is he?
ARTICLE HIGHLIGHTS
Ashtray is one of the youngest characters on Euphoria.
He and Fezco's partnership will be featured a lot more in season 2.
Just how old is Javon "Wanna" Walton aka Ashray on Euphoria?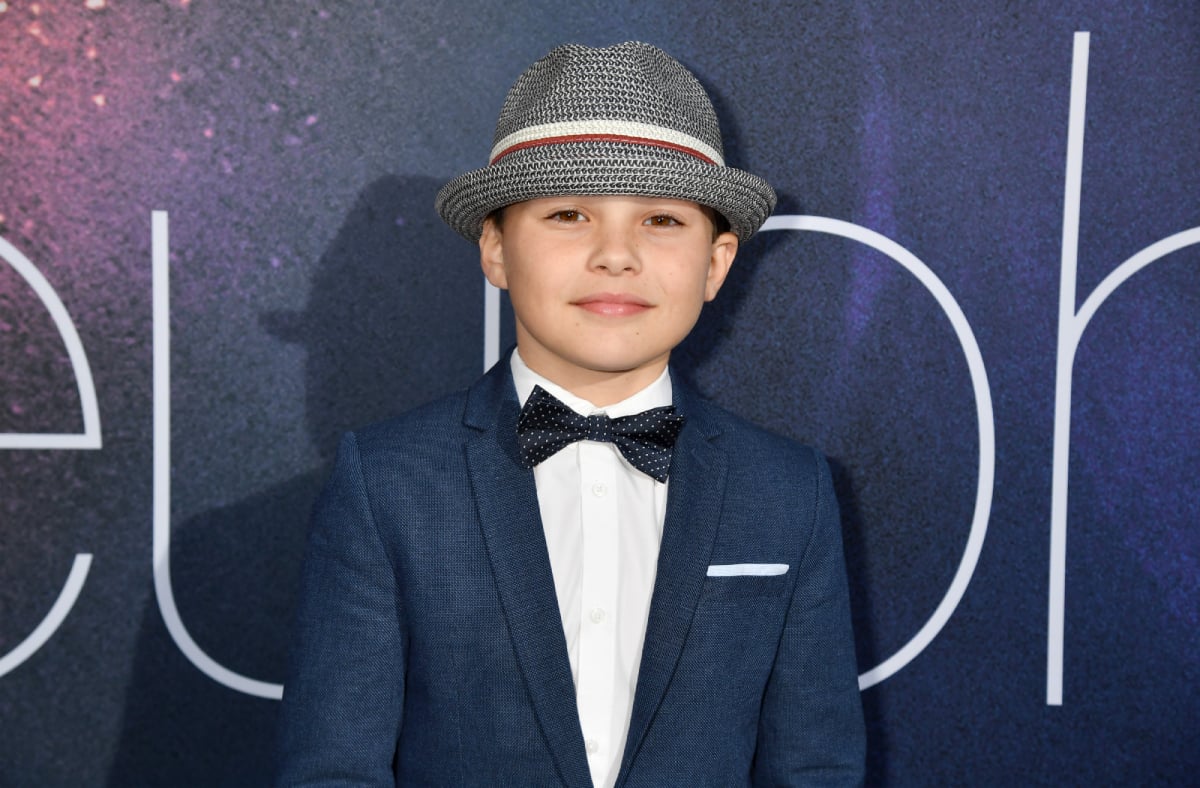 Euphoria season 2 has already featured more sex, drugs, and violence than the entire first season. And in the middle of it all is one of the most tragic and loveable characters in the series — Ashtray. He's aged a bit since season 1, but he still looks way too young to be part of the Euphoria drug world. Who plays Ashtray? And, just how old is he?
Ashtray is one of the youngest characters on HBO's 'Euphoria'
Fans first met Ashtray in season 1 when he's about 11 years old, and they learned that he was abandoned by his grandmother when he was a baby. He was raised by Fezco (Angus Cloud), who essentially lost his grandmother and caretaker during childhood. Ashtray got his nickname because he would chew on cigarette butts in the bathtub.
By season 2, the young, tattooed drug dealer is around the age of 13. And in the very first episode, it was clear he was still going down a dangerous path when he attacked a mouse with a hammer.
Ashtray's backstory was detailed in the season 2 premiere
Euphoria fans didn't know much about brothers Ashtray and Fezco going into season 2. But they got more of the duo's backstory in the premiere. The first episode of the new season began by introducing viewers to Fezco's drug-dealing grandmother (Kathrine Narducci).
She got Fez away from his abusive father when he was a child and was committed to taking care of him. But she also trained him for a life of crime. She also treated Ashtray like her own grandson, even though they weren't related by blood.
Ashtray joined her family after one of her customers left the baby as collateral, but never returned to get him. She eventually fell ill, which led to Fez becoming Ashtray's primary caretaker.
Javon "Wanna" Walton stars as Ashtray on 'Euphoria'
The actor who plays Ashtray on Euphoria is 15-year-old Javon "Wanna" Walton. He landed the role at the age of 12, which was his first major acting credit. And it didn't take long for him to add more projects to his resume.
Walton starred as Grant in the Amazon Original Series Utopia. He also voiced the character of Pugsley Addams in The Addams Family 2.
Before he got into acting, Walton was a boxing prodigy who was the Georgia state champion at the age of 11. He also won a state championship in gymnastics, making him the first person to hold both of those titles. Walton was also the youngest athlete to ever score a sponsorship deal with Under Armor.
'Euphoria' season 2 is 'a lot more of Ashtray and Fez'
During a recent interview with Complex, Walton said the person he works with the most on the set of Euphoria is Cloud. He noted that spending that much time together has allowed the two actors to build chemistry. He also promised that fans would see a lot more of the characters this season.
"Season 2 is a lot more of Ashtray and Fez. Ashtray has grown up in a violent world and we see that and we see what that has done to him with this season," Walton explained. "Be prepared for some crazy stuff and intense moments, though."
Javon "Wanna" Walton says Ashtray and Fez are 'partners' and you can't break them apart
Considering what Fez did for Ashtray when he was a baby, Walton says that his character is committed to protecting his big brother –no matter what. He says their relationship is "super close," and because of their chemistry you "can't break them apart."
"They're partners at the end of the day. And you see that even when Fez says that they're partners in Episode 1, you really see that they're together and they can't live without each other," Walton said.
"They would die for each other. They would, for sure, kill for each other. I think they're all that they got. Ashtray appreciates him on a different level and you really see that in this season."
New episodes of Euphoria air Sunday nights on HBO and stream on HBO Max.