'Euphoria': Zendaya 'Still Has Scars on Her Legs' From Filming Withdrawal Scenes in Season 2, Episode 5
Zendaya breaks down the physically and emotionally demanding day on the set of 'Euphoria' filming season 2, episode 5.
Euphoria fans are still reeling after season 2, episode 5 "Stand Still Like the Hummingbird." The episode focused on Rue, played by Zendaya, who is going through withdrawal. According to the HBO lead, filming the episode was "a very tough day" — one she still has scars from.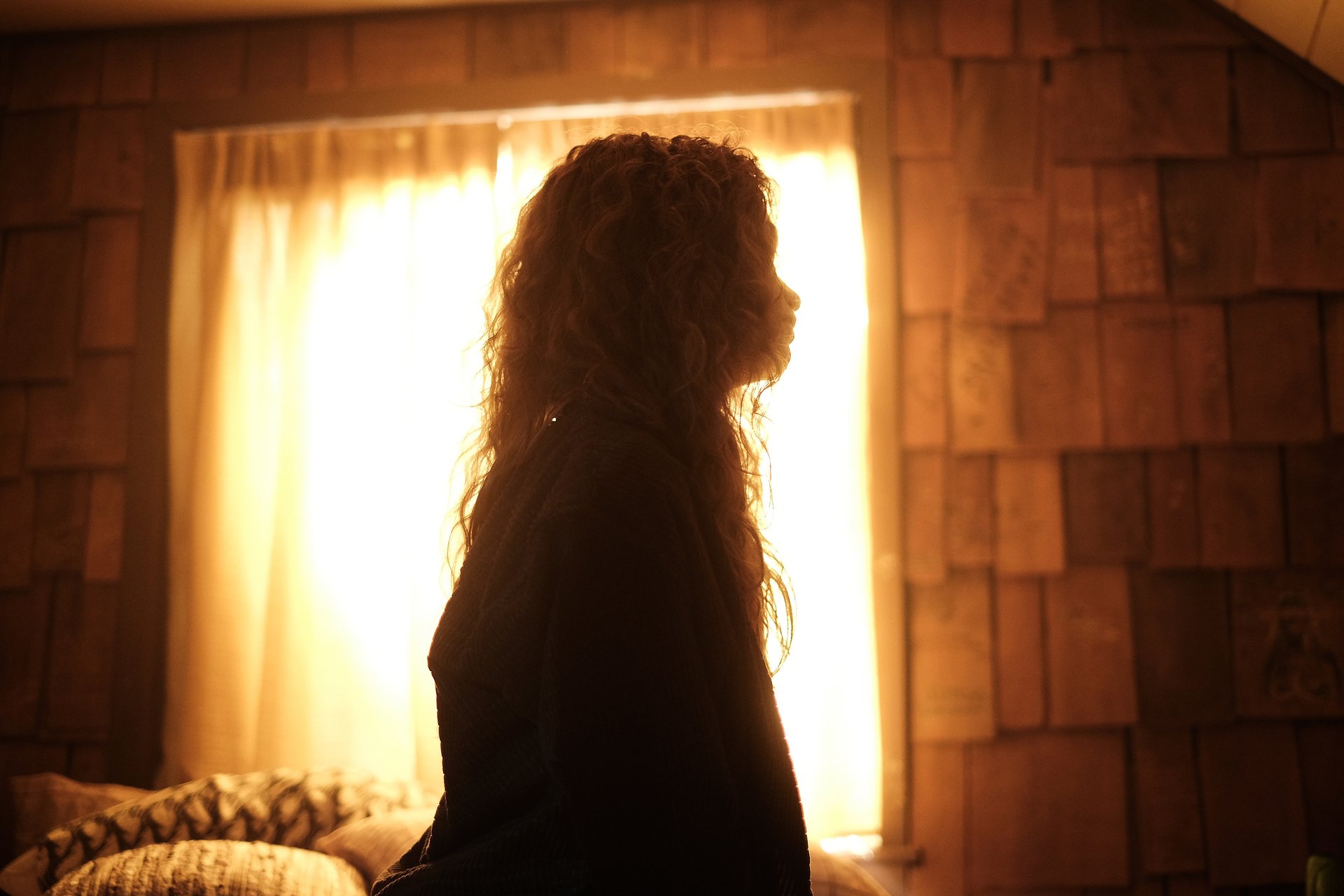 Zendaya says Rue's rampage was 'intense and scary to tackle' 
"Stand Still Like the Hummingbird" opens with Rue breaking down about the suitcase of drugs that's now missing. Valued at $10,000, Rue mostly wants the suitcase back so Laurie (Martha Kelly) will spare her life. But she did relapse, so she's also looking for a solution to her withdrawal. 
The extended opening pits Rue against her mother Leslie (Nika King), sister Gia (Storm Reid), Jules (Hunter Schafer), and Elliot (Dominic Fike). Rue goes from aggressive to even-keeled and back to out of control within minutes, kicking doors in and trying to reason with anyone who will listen.
"It was a very tough day," Zendaya told Variety. "I mean, I beat myself up. I still have some scars on my legs and got quite a few bruises." 
The scene in episode 5 was just as emotionally taxing as it was physical. "It was so intense and scary to tackle," she said. "I care about Rue and I hate when she's in pain. And I think this whole episode, there's so much pain and it's bubbling to the surface, and it's also crossed with her withdrawing, which is extremely physically painful."
She continued: "It's always been a really intense episode. The general idea was always the same, which was this idea of, we cut right into an intervention, and it's Rue just ripping her life apart and setting her life on fire and kind of tearing everything to the ground to basically come to hopefully what feels like rock bottom for her."
'Euphoria' fans are demanding another Emmy for Zendaya's performance in episode 5 
Fans on Reddit were impressed with Zendaya's performance in the episode. "I've got goosebumps the wholeeee f***ing episode!!!" said one fan in the sub. "I mean Zendaya deserves another Emmy for this episode." The actor took home the Emmy for Outstanding Lead Actress in a Drama Series in 2020 for her performance in the season 1 episode "Made You Look." 
"Zendaya just proved why she won that Emmy," said another Redditor. "This episode got me scared, angry, and upset for Rue. Meanwhile, Maddy is about to release hell on earth and I'm here for it."
"Completely relatable and horrific episode — I loved it," says another Reddit user. "Rue definitely hit rock-bottom, and I'm hoping she's well on her way to recovery. Granted, the damage is done and honestly not too sure who will forgive her (probably her family, though they're forever traumatized). I hope Zendaya gets another Emmy!!!" 
What else happened in 'Euphoria' Season 2, Episode 5
Rue's physical outburst in "Stand Still Like the Hummingbird" was only the beginning. The episode follows Rue through as she desperately tries to get her hands on drugs. A stop at Fez's (Angus Cloud) proves useless, and when she goes to the Howard's to peruse their bathroom vanity, Rue let's loose about Cassie (Sydney Sweeney) sleeping with Nate (Jacob Elordi), sending Maddy (Alexa Demie) reeling.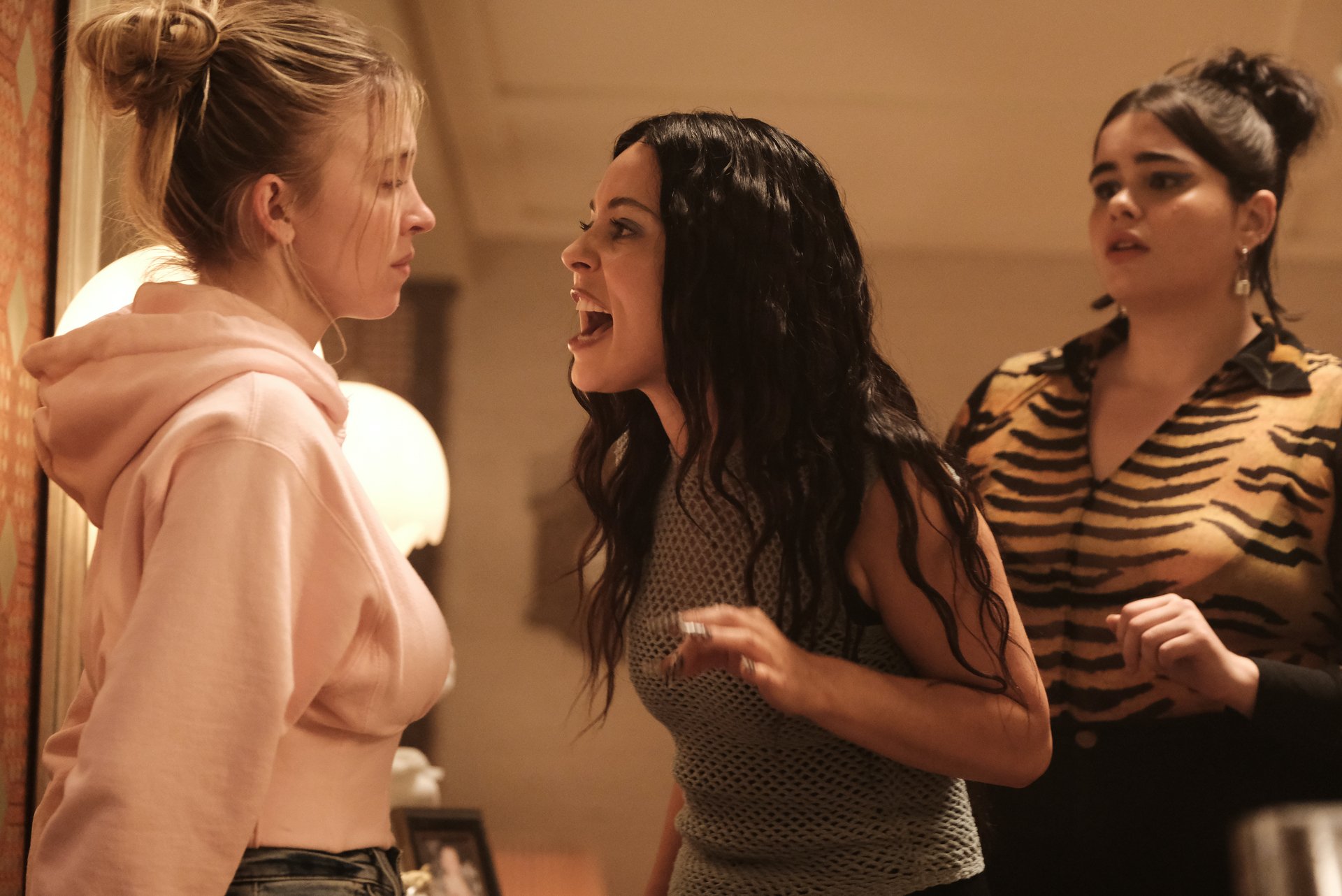 In the end, Rue ends up in Laurie's care. She administers morphine to her intravenously and Rue slips into a memory of the eulogy she delivered at her dad's funeral. When she comes to, Rue realizes she still owes Laurie $10,000, so she sneaks out of the pad-locked apartment.
But did she go home? Tune in next week to find out.
Watch new episodes of Euphoria on Sunday nights at 9 p.m. ET exclusively on HBO and HBO Max.