Eva Mendes Hasn't Married In Part Because She Thinks 'Husband' and 'Wife' Are 'Unsexy Words'
Many fans wonder if Eva Mendes and Ryan Gosling ever married, especially after the birth of their second daughter.
Eva Mendes is a former actor and a businesswoman who has been in the limelight since the '90s. The 47-year-old stopped acting and chose to focus on being a mom after giving birth to her first child. Though other celebrities put their relationships on display, Mendes has been very private about her dating relationships over the years.
Even after meeting her movie-star partner, little is known about her marital status. This is why fans are curious to know why she has never tied the knot.
Why has Eva Mendes never been married?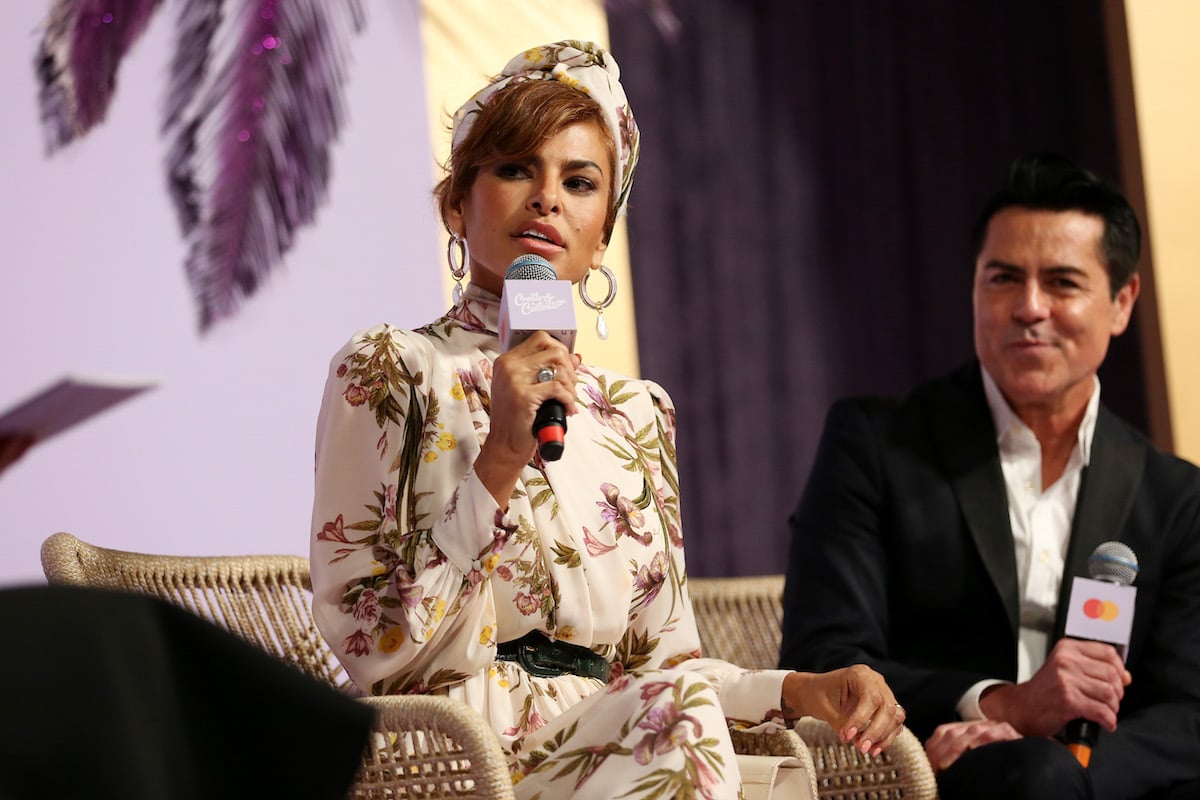 Mendes has been with her longtime partner Ryan Gosling since 2012. The pair shares two kids together, but they've never legalized their relationship. Even though there were rumors they'd married, People confirmed they have not. Last year, fans were eager to know about Mendes' relationship.
The Hitch star responded through an Instagram post, saying they like to keep their marriage life private because it works for them that way. Mendes believes in having clear boundaries when it comes to her family. She went on to say she doesn't have to post pictures of her kids.
In an interview with Chelsea Handler on Chelsea Lately, Mendes explained her thoughts about marriage, according to Refinery 29, "It's a very old-fashioned, archaic kind of thing. We did it for land originally. How unromantic is that? I think husband and wife, they're very unsexy words."
How does Mendes define her relationship with Ryan Gosling?
Mendes and Gosling have been together for 10 years now. Their relationship started back in September 2011 when the two were spotted on a date in Disneyland. They starred in the 2012 film The Place Beyond the Pines and their relationship grew from there. Then, in May 2012, reports Pop Sugar, Mendes appeared on The Ellen DeGeneres Show and blushed when asked about her dating life and Gosling. 
In June 2012, the Training Day star accompanied Gosling to his mom's graduation ceremony in Toronto. They also went to the Toronto International Film Festival in September. In September 2013, when she was asked about her partner, she told The Edit that she is such a weirdo and that she loses her ability to speak when it comes to Gosling.
In 2014, rumors swirled that the couple broke up after not being spotted together for months. But a few months later, Gosling was spotted at Mendes' house when he peered over her gate.
Two years into their relationship, the couple welcomed their first child, Esmeralda Amada Gosling. In 2016, they had a second child whom they also named Amada Lee Gosling. Mendes later opened up about their decision to give their children the same name.
Eva Mendes' dating history
Mendes has always been secretive about her love life. But after meeting Ryan, she opened up a bit about their family life. The Girl in Progress star shared that she did not want children until she fell in love with him. But what about her previous relationships?
Mendes was in a long-term relationship with George Augusto from 2002-11. While together, she shared that she was not interested in marriage. After they broke up, Mendes shortly dated Jason Sudeikis for a short time. However, neither confirmed their relationship status.
During the same year, on the set of the film The Place Beyond the Pines, she met Gosling and the two hit it off immediately. Though they have been together for a decade now, the two are not engaged.