Evan Rachel Wood Says Marilyn Manson 'Essentially Raped' Her in 2007 While Filming 'Heart-Shaped Glasses' Music Video
'Westworld' star Evan Rachel Wood is sharing new details about the horrors and abuse she suffered at the hands of her ex-fiancé, rock musician Marilyn Manson.
The entertainment industry has come a long way since the #MeToo movement. Predators like Harvey Weinstein are finally getting their due, and not just in the court of public opinion. Weinstein received a conviction in February 2020 that comes along with a 23-year jail sentence. Survivors of similar incidents now hope for their own justice.
Evan Rachel Wood has opened up about the abuse she suffered at the hands of her ex-fiancé, Marilyn Manson. Now, she's shared new details of the horrors she allegedly faced. 
Evan Rachel Wood and Marilyn Manson were together from 2007 to 2010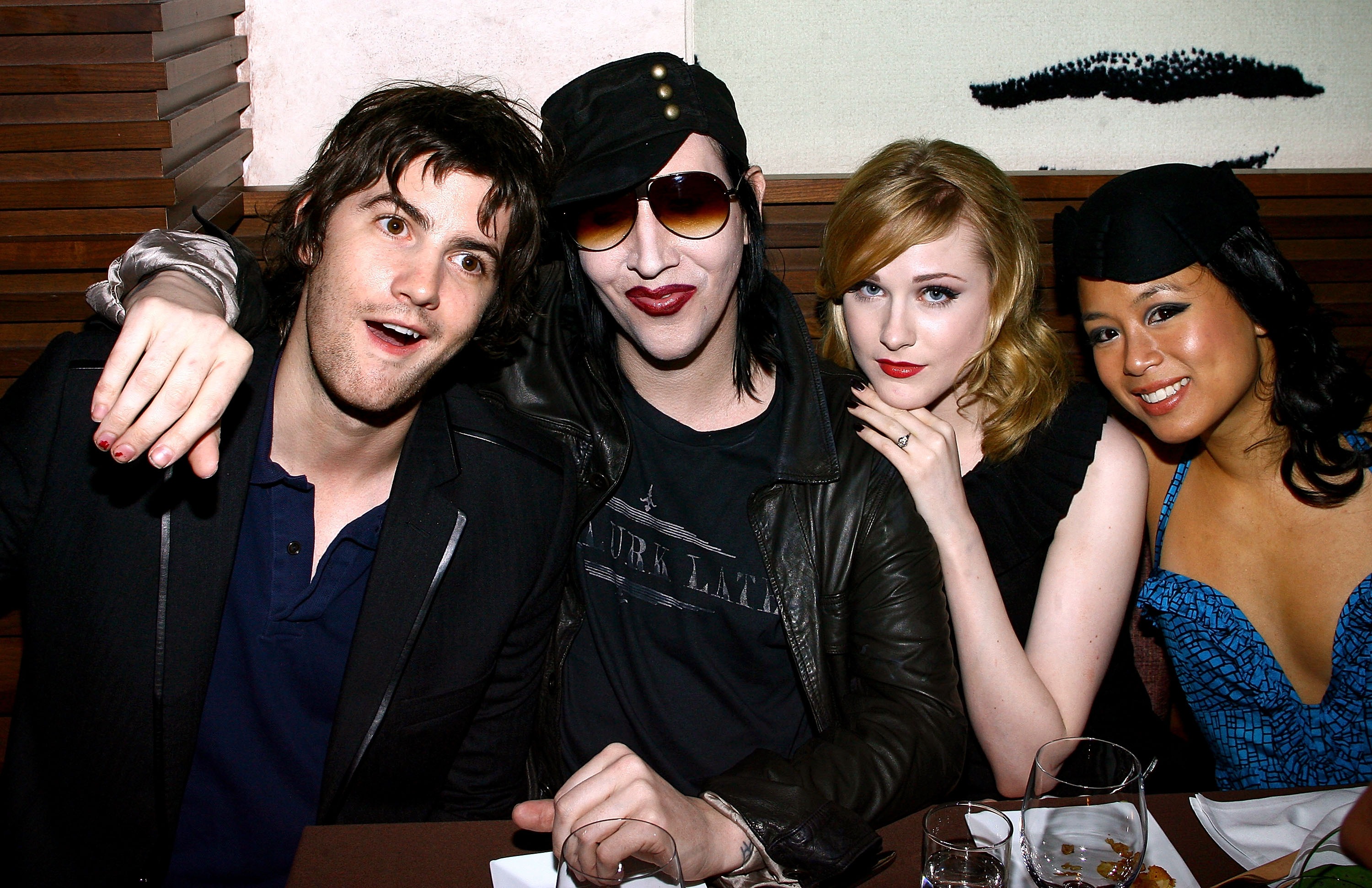 Wood was just 19 when she and Manson got together in 2007, according to Insider. He was 37. Although many couples with large age gaps live happy lives, Wood says this wasn't the case for her and Manson. The Westworld star claims he preyed on her, knowing she was naive due to her age. According to Wood, Manson "groomed" her. Essentially, she didn't recognize his abuse because of her inexperience. 
After their three-year relationship and broken engagement, Wood became an advocate for survivors of domestic violence. She often cited a relationship where she was abused as the reason for her passion for the issue.
Wood testified before Congress in 2018. But it wasn't until just last year that the actor confirmed Manson was her alleged abuser. Since then, Wood has come forward with more details about their relationship. 
According to Wood, Manson 'essentially raped' her in 2007
Wood may be an advocate for domestic abuse survivors, but it seems she's just getting started. Her new documentary, Phoenix Rising, follows her journey toward finally naming her abuser, according to IMDb. The movie will premiere on HBO in 2022. But Sundance Film Festival attendees have already seen part one and heard Wood's allegations. 
According to Wood, Manson "essentially raped" her during the filming of the "Heart-Shaped Glasses" music video. Manson told Wood that they would simulate sex for the movie, but the sex became real on-set as cameras rolled. Wood said in her documentary, "We had discussed a simulated sex scene, but once the cameras were rolling, he started penetrating me for real."  
The Thirteen star didn't agree to on-camera sex, meaning Manson's actions could be seen as sexual assault in a court of law. According to Wood, "I was coerced into a commercial sex act under false pretenses. That's when the first crime was committed against me and I was essentially raped on camera." 
Will Marilyn Manson face consequences following Evan Rachel Wood's accusations?
Manson vehemently denies Wood's allegations. His legal representatives have said Wood consented to everything that happened on the set of the "Heart-Shaped Glasses" music video and that no penetrative sex took place. However, Wood isn't the only one accusing Manson of abuse. Other alleged victims have come forward.
Notably, Wood may never see justice for what happened. There are strict statutes of limitation when it comes to domestic violence. If a crime is not reported or charged within a certain timeframe, it cannot be prosecuted. That's something Wood is actively trying to change.
This fight lies at the heart of her Phoenix Rising documentary. Wood is pressuring the California legislature to change the statute of limitation. She and her supporters have already helped change the time limit to file charges for domestic violence extended from one year to five years.
How to get help: If you or someone you know has been sexually abused, text HOME to the Crisis Text Line at 741741 for free and confidential support.