Evanescence: Were They Actually a Christian Band or Not?
Evanescence are a popular gothic rock band. Their music typifies many of the rock trends of the mid-2000s. Some classify them as a Christian band.
The band has released songs that could be interpreted as containing Christian imagery. Of course, not every band that uses religious symbolism is religious. This raises a question: Is Evanescence actually a Christian band? Are any of its band members Christians?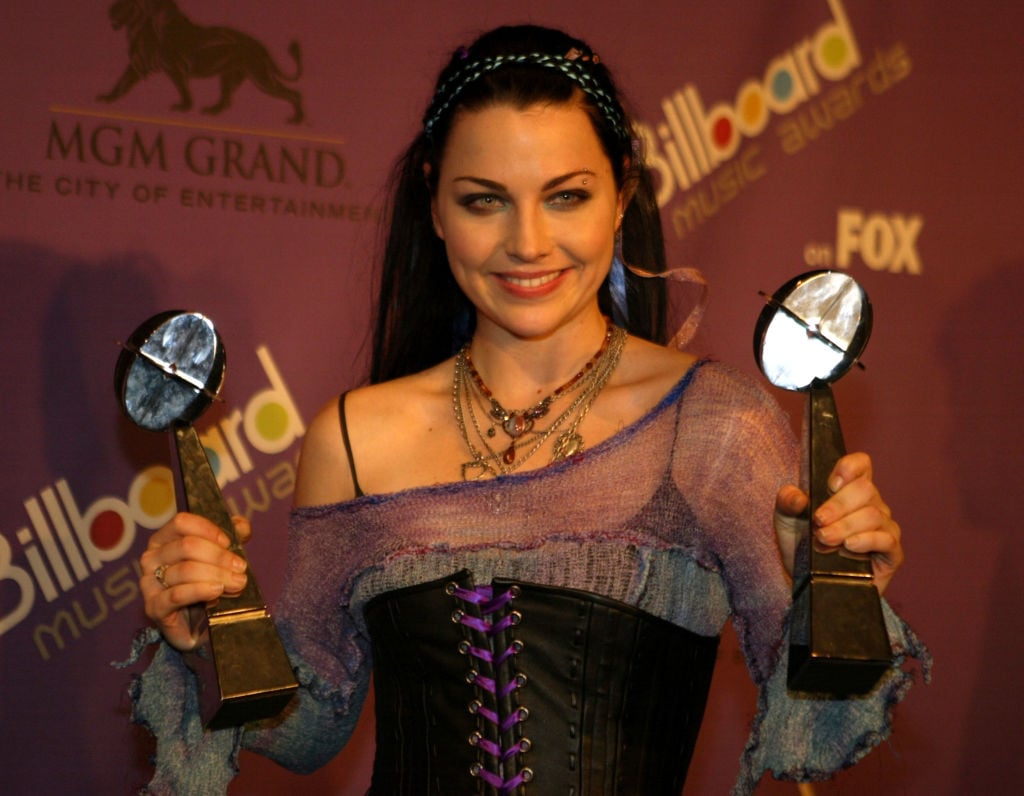 Evanescence split with their original music market
First of all, not every musician who professes Christian faith makes Christian music. For example, Little Richard is a Christian but "Good Golly, Miss Molly" is not a Christian song. Christian music is a specific genre and market.
Musicians Ben Moody and Amy Lee met at a summer camp. Evanescence got its start in the Christian music market. This made sense. Their music lacked the risque or blasphemous themes found in many rock bands.
However, things changed for the band. Moody swore in an interview. He also made a joke about Jesus Christ, saying "I'm like the guy who was crucified next to Jesus. All I want you to do is remember me." After this, Wind-Up Records Chairman Alan Meltzer requested their music be withdrawn from Christian radio stations and stores.
Meltzer released a statement saying Evanescence was a secular band. Furthermore, he said Wind-Up regretted marketing them as a Christian band and would scrutinize the beliefs of future bands that wished to be marketed as Christian. Moody said the band's music wasn't meant to evangelize anybody.
Did the band have Christian themes in their songs?
Similarly, the band's lead singer, Amy Lee, denied there were spiritual elements to the band's music. Instead, she says Evanescence's lyrics drew from lived experience. "There are people that are hell-bent on the idea that we're a Christian band in disguise, and that we have some secret message. We have no spiritual affiliation with this music. It's simply about life experience."
Lee even said some of the band's music wouldn't fit in the Christian market. She specifically pointed to the song "Tourniquet." Lee noted the song is about suicide, something Christians traditionally believe is immoral.
Amy Lee's views on the Christian music market and religion
Around the time Evanescence released their second album, The Open Door, a journalist asked Lee about Evanescence's identification as a Christian band. She called the identification as "the lamest thing." She also said she didn't want to discuss the band's former ties to the Christian music market. Furthermore, Lee said she never wanted to be associated with Christian music and blamed the association on Moody.
However, that doesn't mean Lee isn't a religious woman. She just didn't want to be put in a certain musical lane. "I am a Christian, and I'm proud of being a Christian, but this has never been a 'Christian band.'"
Evanescence didn't want to be marketed as a Christian band. Lee even said their music wasn't rooted in Christianity. However, that doesn't mean Lee isn't a proud Christian.
Also see: The Reason Dolly Parton Started Making Christian Music
How to get help: In the U.S., call the National Suicide Prevention Lifeline at 1-800-273-8255. Or text HOME to 741-741 to connect with a trained crisis counselor at the free Crisis Text Line.