Eve Credits Her Career to Her Exotic Dancing Days—'It Helped Me Find Eve'
Eve is a rapper and performer who has received acclaim from critics and fans for her confident onstage persona and her music's bold lyrics. Now a talk show host and TVpresenter, Eve has been in the spotlight for two decades. And she's still making big moves in the entertainment industry.
Eve doesn't hesitate to speak out for what she believes in and has become an advocate for women's empowerment. The performer also discusses her early life before fame. She's even been open about her time as an exotic dancer.
When did Eve get started in music?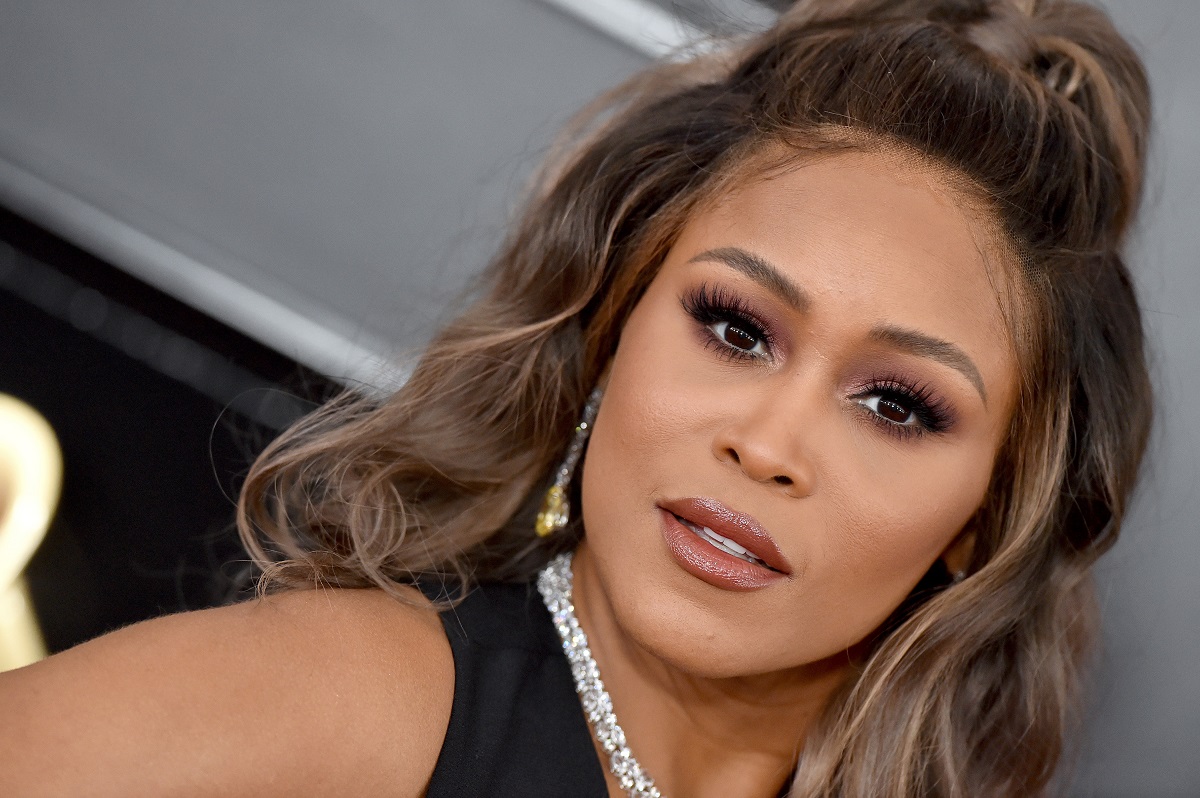 Eve was born in Philadelphia in 1978. Raised in a working-class family, Eve started singing when she was a young woman, performing with choirs and eventually, with an all-girl singing group. In 1998, she got her big break in hip hop, performing under the name Eve of Destruction. Her debut album, Let There Be Eve…Ruff Ryders' First Lady was released in 1999 to critical acclaim.
Over the years that followed, Eve released a succession of hit songs, including "Let Me Blow Ya Mind," "What Ya Want," and "Love Is Blind." Eve kept it real through it all, frequently talking about what she went through as a young woman trying to make a living.
What did Eve say about her past as an exotic dancer?
When she was about 18 years old — well before she became a star — Eve started working as a stripper to make ends meet. As the Fetish clothing creator noted, she doesn't regret the experience.
"That was a hustle, too; there's a song about it on my album, 'Heaven Only Knows,'" Eve told Rolling Stone in 1999. "But I don't regret it – I was eighteen and confused, going through personal problems. I did it for about a month, and I was glad I did it. It helped me find Eve, helped me get serious."
In another interview a few years later, the Queens star opened up about her experiences as an exotic dancer, noting that she started to experience severe depression. "I was depressed all the time, and when I would come out of those hazes, I would claim it," she said (as reported by World Star Hip Hop). "But why am I so sad?" She described how she understood that stripping "wasn't her path," but she wasn't sure about alternative career paths.
A chance encounter with an up-and-coming young rapper helped motivate her to see a new future for herself. After stripping for less than two months, Eve decided to walk away from her job as an exotic dancer to focus on her music career.
Other celebrities who have worked as exotic dancers
Several other high-profile celebrities worked as exotic dancers in the past. Before making it big, action star Chris Pratt worked several odd jobs, including a brief stint as a stripper. As reported by Insider, Pratt has talked about his exotic dancing days, noting, "I was always a very much naked person…I loved to always get naked. I was very free, so I thought, I may as well get paid."
Amber Rose, the social media influencer and body-positive activist, has been open about her appreciation for her past as an exotic dancer. "I had so much fun," Rose said. "I really did. All the girls were really cool. The guys weren't allowed to touch you. I was never sexually assaulted or (anything)."