Evelyn Lozada Speaks About Her Relationship With Marc Anthony
Evelyn Lozada caused a stir when fans realized she was posting photos from Marc Anthony's home. She stayed quiet on dating rumors but now is clearing things up regarding their relationship status.
It's been a while since Basketball Wives star Evelyn Lozada has been romantically linked to someone. Lozada has been open about her love life, even famously dating men in several sports leagues, but she's been lowkey in recent years. Last year, Lozada was linked to Marc Anthony. Though she was mum on the rumors, she's now offering clarity into their relationship.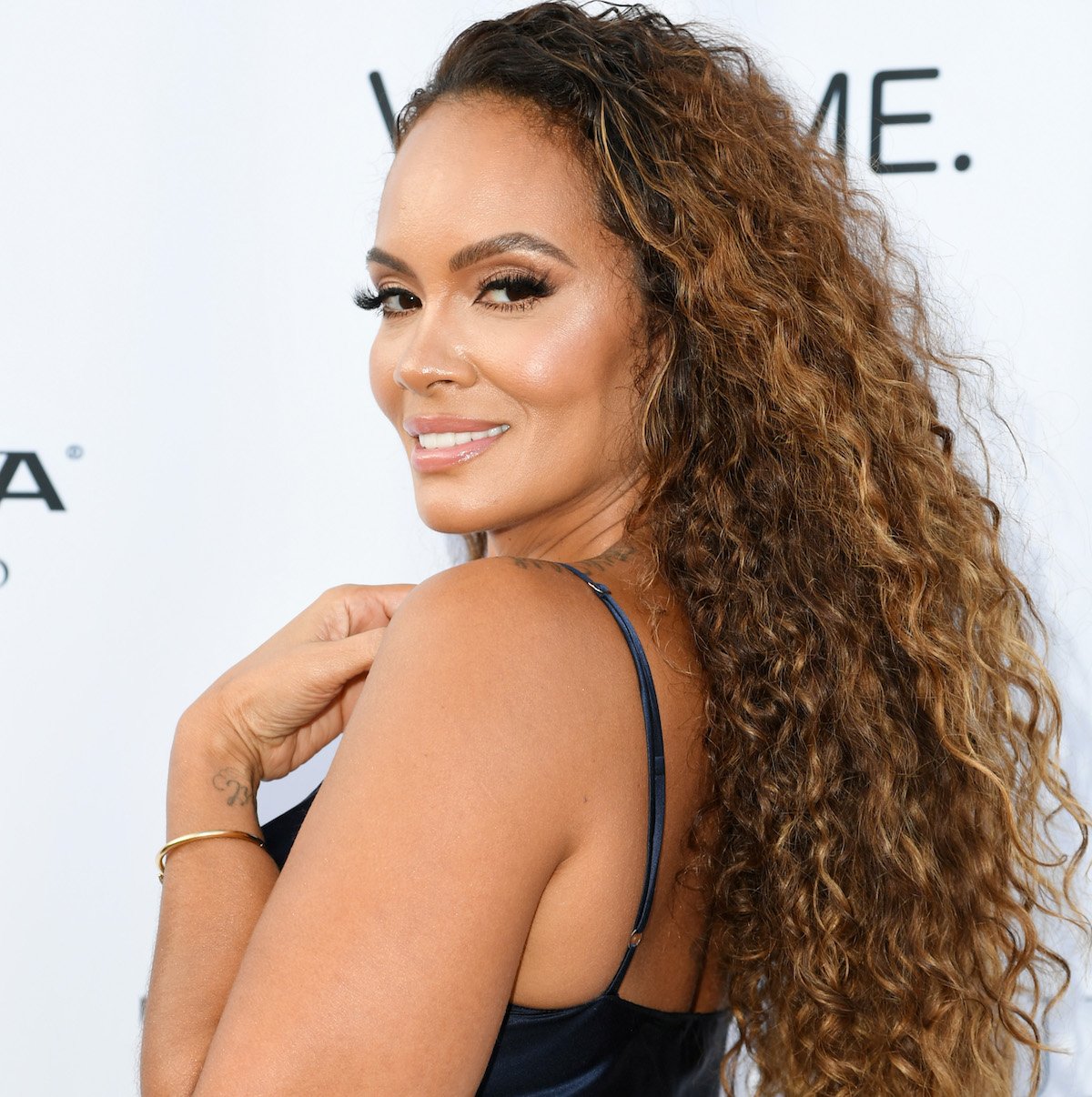 The former 'Basketball Wives' star was first linked to Marc Anthony in 2020
In Oct. 2020, fans began speculating about a possible relationship between the singer and reality star after Lozada posted photos of her from Anthony's Miami mansion. Per Bossip, social media users were able to tell it was Anthony's mansion due to previous interview tours he's had of the home. One interview Anthony did at his home was in 2013 with Amazon Music in celebration of reaching Diamond status with his album. The home looks similar to the home Lozada shared pictures of. 
Related: Jennifer Lopez and Her Family Spoke Candidly On Her Divorce From Marc Anthony In 'Dance Again' Tour Documentary
Lozada reportedly began posting photos of her at Anthony's mansion dating back to 2019. Scenic shots include Lozada poolside, her sitting on a grand staircase, and posing beside large glass windows. She also showed off a few shots of her children at the home.
Lozada tagged the location on the photos are as "none of your business." It was a clear indication that she didn't want anyone to find out where she was. 
She says she and Marc Anthony are just friends
Lozada took to Instagram live for a Q&A with fans. Of course, her love life was a major subject, and fans couldn't help but bring up the speculation regarding her relationship with Anthony. Lozada however says their relationship is strictly platonic.
​​"Me and Marc are friends," she insists. "The world ran with that, okay? We're very good friends. I've actually known him for 10 years."
Related: ​​'Basketball Wives' Star Evelyn Lozada Gushes Over Rob Kardashian's Weight Loss, Reigniting Dating Rumors
Many were shocked that she revealed she's had such a long history with Anthony. Per Lozada, she keeps certain things on the hush for a reason "But it's not necessarily something I've talked about publicly because it's like I have a lot of friends that people don't know about," she notes.
Lozada also says she's currently single. "I'm not dating…I'm in a weird space about that right now. I wish I could get into details but don't wanna traumatize anybody."
Evelyn Lozada has been unlucky in love
Lozada may be taking a break from dating due to some relationships of hers that didn't have a good ending. She dated former NBA star Antione Walker for 10 years. She claims the relationship was riddled with infidelity on Walker's part and split with him for the final time ahead of a scheduled wedding.
Related: 'Basketball Wives' Star Evelyn Lozada's Ex, Chad Johnson, Reflects On The Incident That Ended Their Two Month Marriage
She notoriously wed Chad Ochochino and split not even two months after their nuptials after she accused him of cheating. In return, Lozada says Ochocinco became physical and headbutt her, leaving her with a larger laceration on her forehead. 
Lozada was in a long-term relationship with MLB star turned record label owner, Carl Crawford. They have a son, Carl Leo Crawford Jr. She says they split ahead of their wedding due to Crawford's infidelity.