Even After His Death, Roy Horn's Horrifying 2003 On-Stage Tiger Attack Still Considered Controversial
Magician and animal trainer Roy Horn died May 8 at the age of 75 after contracting coronavirus (COVID-19).
It's difficult not to hear the performer's name without recalling the bloody assault Horn endured by one of his own show tigers in front of a horrified Las Vegas audience.
It was a moment explained much later by Horn as the cat's way of protecting him after he'd suffered a stroke but one of the animal's handlers said otherwise.
Roy Horn dies age 75
Roy Horn contracted the coronavirus, testing positive last week. His partner, Siegfried Fischbacher, issued a statement saying, "The world has lost one of the greats of magic, but I have lost my best friend."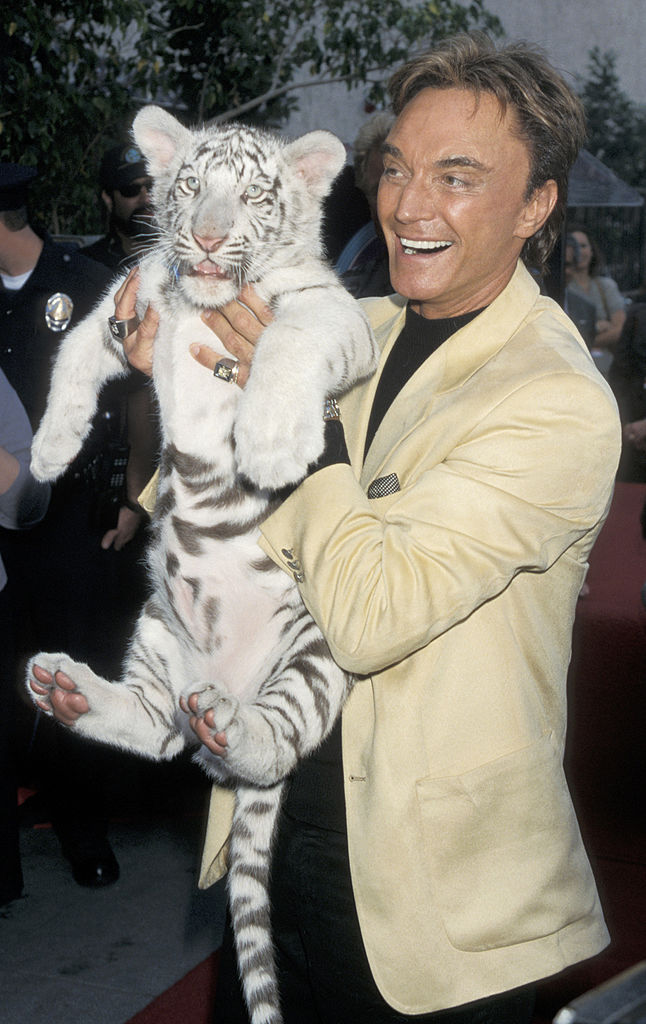 "Roy was a fighter his whole life including during these final days. I give my heartfelt appreciation to the team of doctors, nurses and staff at Mountain View Hospital who worked heroically against this insidious virus that ultimately took Roy's life."
Siegfried and Roy's professional illusionist act began in 1967 in Las Vegas. By the late 1980s, they were performing jaw-dropping illusions, in which the pair were making animals – such as elephants, lions, and tigers – disappear and reappear.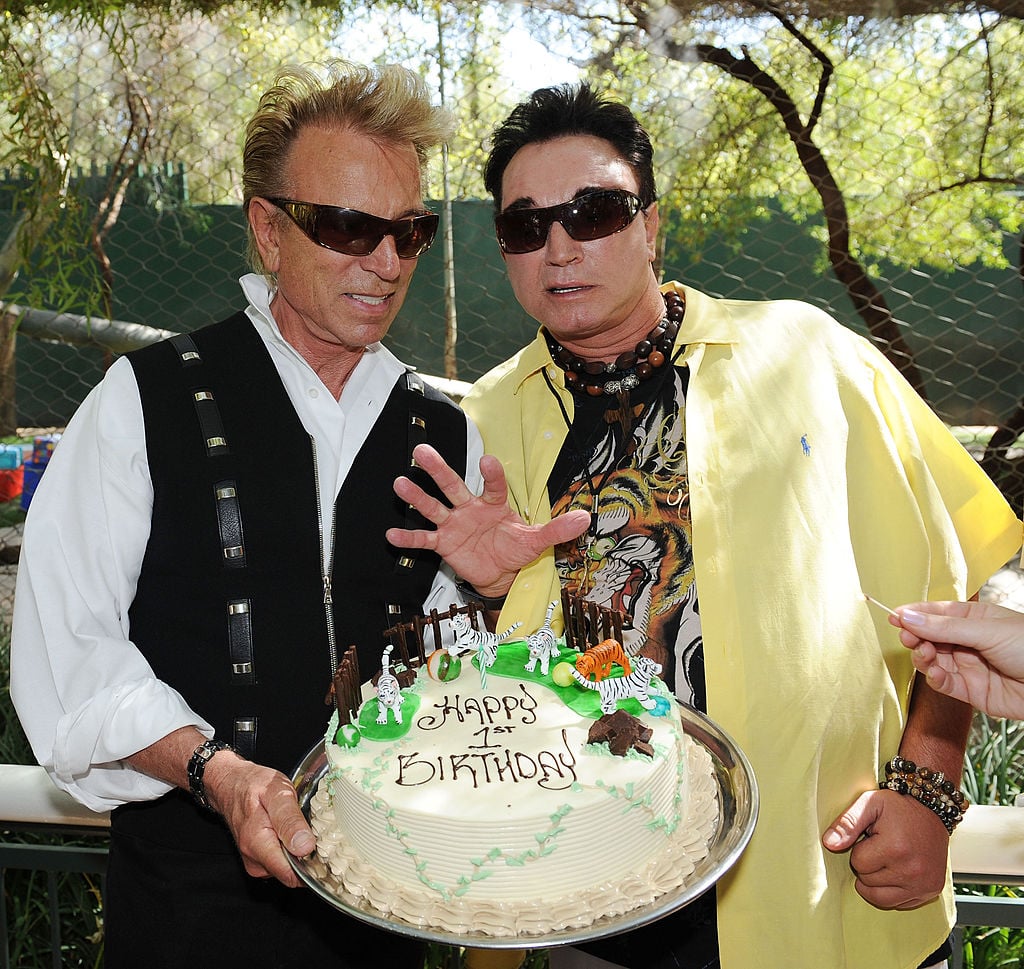 The mayor of Las Vegas, Carolyn Goodman, expressed her sympathies at Horn's death in a tweet.
"Roy Horn and his partner Siegfried are synonymous with what has made Las Vegas the entertainment capital of the world. They formed a beyond-spectacular performing act that can never be replicated. We are devastated by our loss of Roy, a unique entertainer and dear friend."
The controversy surrounding Roy Horn's attack by a tiger in 2003
In 2003, Horn was performing on stage with one of his white tigers, Mantecore, when the tiger, with little warning, mauled him, sinking its teeth into the illusionist's neck, and dragging him off stage.
The magician died at least once in the hospital, requiring being revived each time.
But one of Horn's animal trainers, Chris Lawrence, spoke with The Hollywood Reporter in 2019 about the horrifying incident, and alleged that the animal was not to blame. Instead, Lawrence placed the blame squarely on Horn.
"Many of the handlers thought that Roy was treating the cats more like props than he was respecting them for who they were," Lawrence said. "That can only work as long as there are no variables, which is impossible considering that you're dealing with a living, thinking animal."
Unfortunately, according to Lawrence, Horn simply was not spending enough time off stage with the cats and that led to tragedy on stage.
"I am positive," Lawrence added, "that Roy's diminishing relationship with Mantacore was a key factor in the attack."
Lawrence chose to speak out at that time ahead of a planned film project Siegfried and Roy were scheduled to release. He expressed remorse himself at having suggested to Roy that he perform with Mantecore. But it was Horn's birthday that evening and Mantecore was an impressive performer.
The attack by the tiger ended the duo's career and Mantecore, thanks to Horn's refusal to blame the animal, lived to the age of 17.
Tributes pour in for Roy Horn on Twitter
Fans have been expressing their sadness to hear of Horn's death this week.
One fan wrote, "Survived being bit in the neck by a 380 pound tiger.. but coronavirus takes Roy Horn from us. rest easy, we love you"
"I don't know much about the Siegfried & Roy act, per se," wrote another fan. "But I know Roy never let any harm come to Mantecore the white tiger, after it attacked him onstage in '03. And I've respected him ever since. I'm sorry we have lost him."
Another fan aptly tweeted, "Rest in a magical peaceful world Roy Horn. Thank You for your magic!"