Even Dua Lipa Fans Think Artikal Sound System 'Had the Right to Sue' Over 'Levitating'
In 2022, music artist Dua Lipa faced controversy when she was sued over her song, "Levitating." As one of the biggest pop stars in the world, fans know Lipa for her otherworldly sound, impressive dance moves, and ability to captivate her audience.
Amid her many hits, 2020's "Levitating" stands out. The song is beloved by Lipa's fans, but a recent lawsuit has even her staunchest supporters recognizing it's not as unique as it first appeared.
Dua Lipa is being sued by reggae band Artikal Sound System over 'Levitating'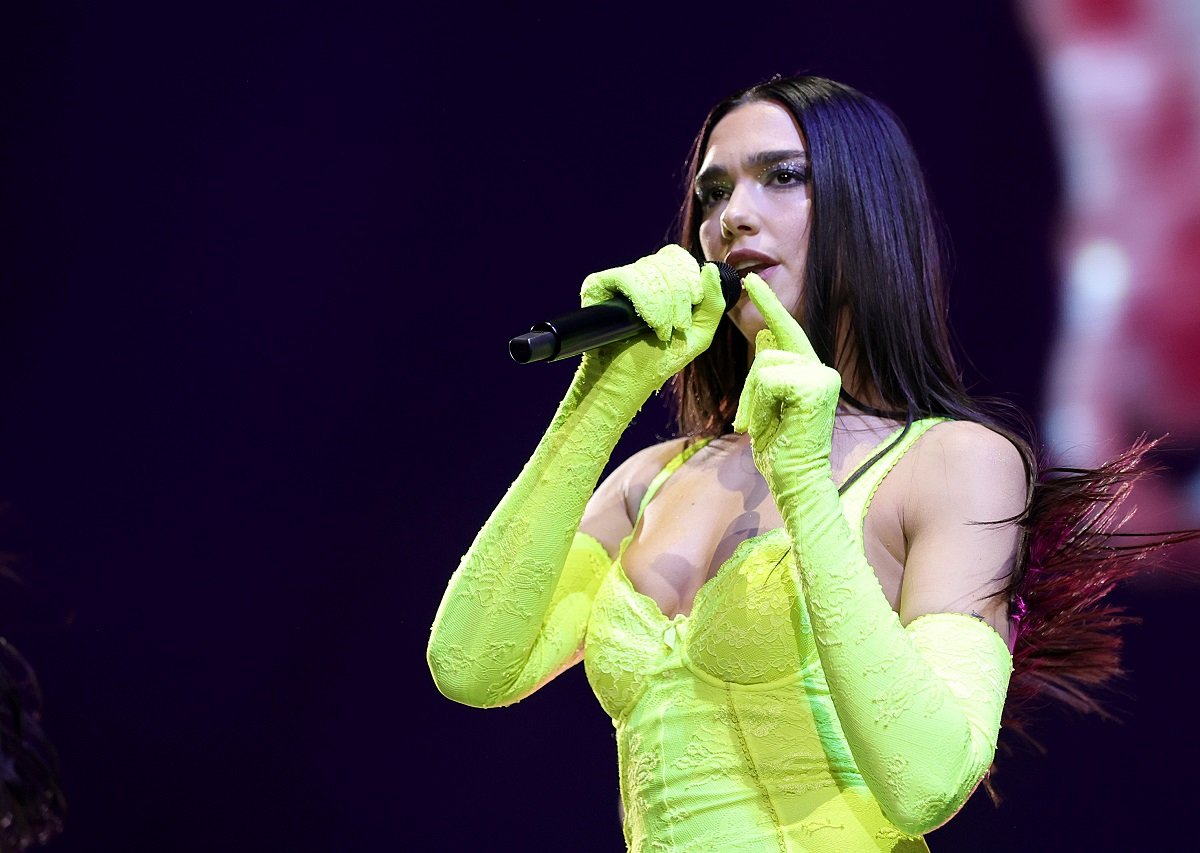 Dua Lipa's hit song "Levitating" made waves when released, with many calling out the catchy hook featured in the song. However, a Florida reggae band called Artikal Sound System recently filed a lawsuit against the pop star, according to People Magazine, claiming she copied their 2017 song "Live Your Life." The band claims that they have been touring since 2010, with the song being a staple in their onstage performances since 2017.
Artikal Sound System claims that Lipa, Warner Records, and her co-songwriters and producer "listened to and copied 'Live Your Life' before and during the time when they were writing 'Levitating.'" Although the band did not provide specifics, they note in their filing that the songs are too similar for them to believe that "Levitating" was created independently from "Live Your Life." As of March 3, 2022, Lipa and her legal team have not responded to the lawsuit.
What are Lipa's fans saying about the lawsuit against the singer?
The controversy surrounding the lawsuit made the rounds on social media. Billboard posted an update on its Instagram featuring a sample of the Artikal Sound System song. Fans weighed in on the similarities between "Levitating" and "Live Your Life." As one fan noted, "I love [Dua] and I thought these people just wanted an easy money grab but once I heard a part of the song… They definitely had the right to sue."
Another fan wrote, "If they have proof they created it before run the check. Damn near the same song a& I'm a true DUA fan."
Many fans noted that the two songs sound almost eerily similar. "It's identical, I love her but this is stolen sorry," one Instagram user detailed. Some critics questioned why Artikal Sound System waited more than a year after the song's release to pursue the lawsuit, while some argued that Lipa would be unlikely to know about the smaller band. Still, the overwhelming majority of comments are from people who agree Lipa's song echoes Artikal Sound System's.
'Levitating' was a massive hit for her
Dua Lipa's song "Levitating" has quite possibly been her biggest tune to date, staying on the Billboard Hot 100 Chart for most of 2021. In an interview with Billboard, Lipa expressed her gratitude for how the song was received.
"'Levitating' just doing its thing on the Billboard chart is absolutely surreal," she said on the Billboard podcast. "I mean, that song has really taken a whole life of its own, and it's been my baby for so long, and to have it out in the world, and for people's response to be the way that it is, it's just absolutely mind-blowing to me."
With Lipa remaining mum on the lawsuit currently, fans will have to wait and watch what happens with the controversy surrounding "Levitating."