Even Fred Willard's Biggest Fans Probably Forgot His Role in This Beloved Disney and Pixar Hit
Fans of the late Fred Willard are busy revisiting his immense body of work. But they might be missing a small but critical role in the actor's biggest hit
From the late 1960s to his 2020 death, Fred Willard was a staple of film and television. But one of his most notable roles is also often overlooked. Willard didn't often appear in blockbuster movies. His unmistakable voice, however, pops up in Monster House, Planes: Fire and Rescue, and Chicken Little.
Yet, none of those roles can hold a candle to his work in one of Disney and Pixar's biggest movies. Although Willard plays a key role in the film, we forgive fans who might forget he participated in it. After all, Willard's part did break new ground for Pixar. Still not sure which movie he was in? Here's a reminder.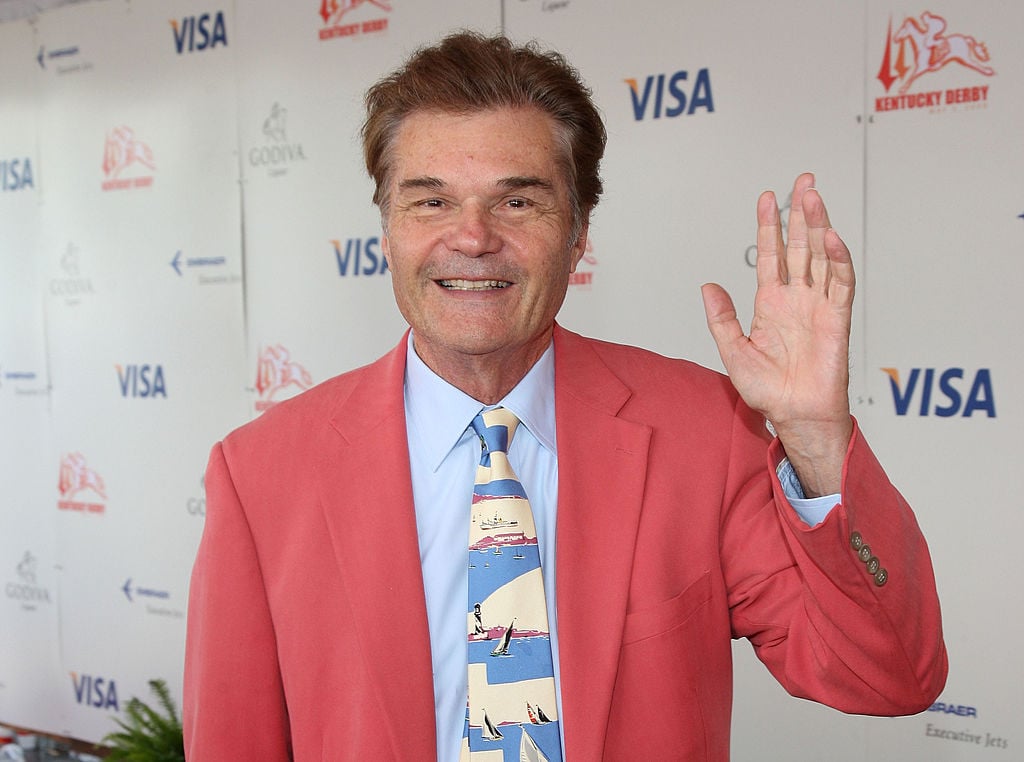 Fred Willard appeared in countless movies and TV shows
For decades, Willard was known for his specific brand of dry comedy. And director Christopher Guest perhaps used him best on the big screen. After appearing in This Is Spinal Tap, Willard was a frequent cast member of Guest's "mockumentary" hits, such as Best in Show and A Mighty Wind.
But Willard also took on supporting roles in franchise starters like Anchorman: The Legend of Ron Burgundy and Harold and Kumar Go to White Castle. He even landed Emmy-nominated recurring roles on both Everybody Loves Raymond and Modern Family in the 2000s.
In many cases, Willard played buffoons and authority figures. And in some instances, he combined the two. Such was the case in 2008 when director Andrew Stanton asked him to take on a role in his upcoming Pixar film, WALL-E.
Some fans might have forgotten his role in Disney and Pixar's 'WALL-E'
In that Pixar movie, Willard plays Shelby Forthright, the CEO of Buy-N-Large. Centuries prior to WALL-E's main story, the BnL corporation led the evacuation of Earth. And Willard's Forthright appears midway through the film in a recorded message to explain the circumstances leading up to the decision to abandon the planet.
However, what makes Willard's role so intriguing isn't how his character sheds light on the truth behind WALL-E's tale. It's that Forthright isn't an animated character like everyone else in the film. Rather, Willard plays him in live-action footage, the first and only time so far Pixar has integrated live-action with animation.
Willard's scene ultimately draws a direct connection to the real world. The plight WALL-E, EVE, and Captain McCrea (Jeff Garlin) face is easy to shrug off as pure fantasy, given the computer animation. But Willard's brief live-action role reveals how humanity and its mission has changed over time.
The 2008 movie is Willard's biggest hit but not his only blockbuster
Considering how WALL-E is principally an animated film, fans tend to look past Willard's role in it. But the film — released in summer 2008 — easily stands as the actor's biggest box office hit. With a worldwide box office gross of $521 million, WALL-E was one of the year's biggest hits, alongside films like The Dark Knight and Iron Man.
The only other Willard movie that comes close is 1999's Austin Powers: The Spy Who Shagged Me. The actor has a blink-and-you'll-miss-it role as a mission commander in the film. It might not demonstrate the full range of what he's capable of, but the sequel is among Willard's credits. Given its $312 million worldwide gross, we're going to count it as a definitive win.