Even Keanu Reeves Didn't Know What 'The Matrix' Was Really About
From the late 1980s on, Keanu Reeves has headlined many movies beloved by generations of fans. Most recently, he's returning to his first huge franchise role for Bill and Ted Face the Music. But arguably, his biggest — and most influential — hit remains 1999's The Matrix. As it turns out, the true meaning of the sci-fi thriller was a mystery even to Reeves.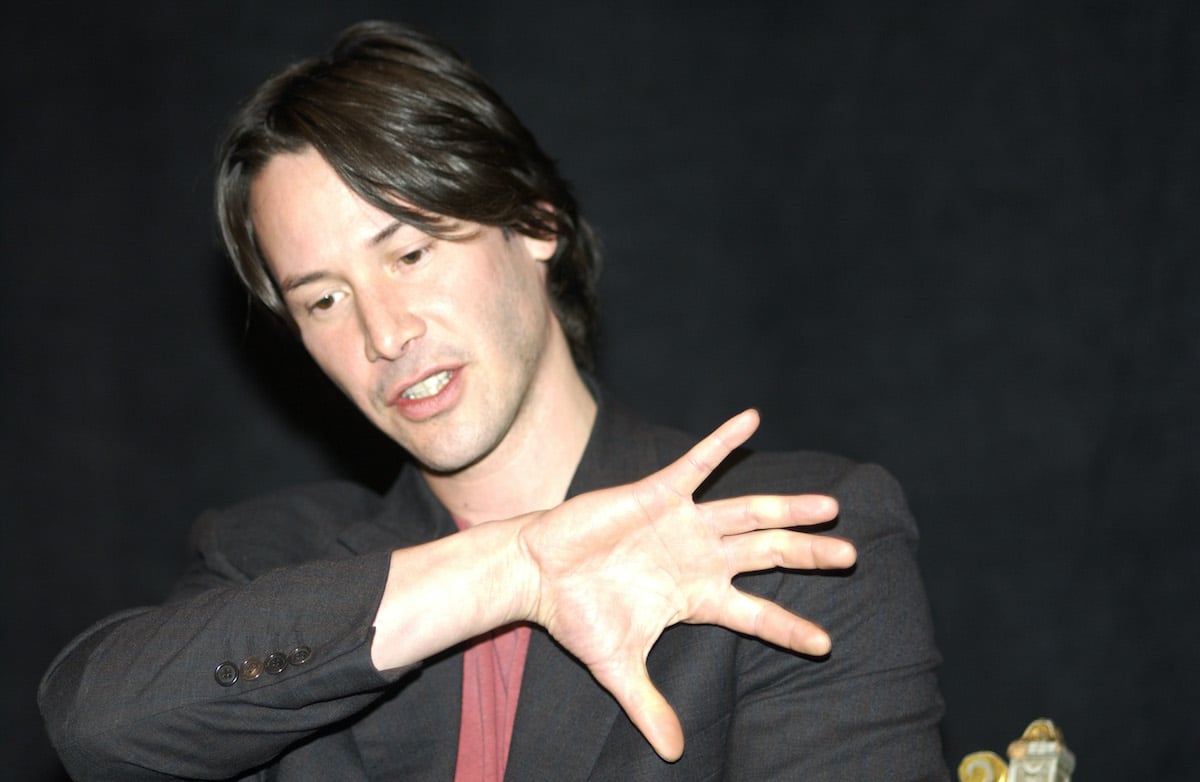 'The Matrix' marked a major shift in the way movies are made
For many different reasons, 1999 was a pivotal year in cinema. Stories normally relegated to the arthouse became mainstream. And thought-provoking blockbusters such as The Matrix proved they had cross-over appeal. Indeed, the Wachowksis' movie married big ideas to ground-breaking (and Oscar-winning) visual effects. Bullet-time was born.
But The Matrix wasn't just influenced by anime, martial arts movies, and Westerns. In addition to the adrenaline-fueled action sequences, the film has a lot to say about philosophy, religion, and sociology. For decades, fans have argued about what it all really means. And just recently, Lilly Wachowski dropped a huge piece of the puzzle surrounding The Matrix.
RELATED: Keanu Reeves' Biggest Flop Is Getting a Sequel Without Its Original Star
Keanu Reeves only just discovered what the first movie is truly about
In a recent video, Wachowski responded to fans' interpretation of The Matrix as an allegory speaking directly to the trans community. Not only is she pleased with this read of her movie. The filmmaker confirmed this was the original intention of The Matrix. The Wachowskis always intended for the movie to speak to the trans experience, though Reeves never realized it.
"I never spoke to Lilly about that. She never conveyed that to me," the actor told Yahoo! in a recent interview. "I think The Matrix films are profound, and I think that allegorically, a lot of people in different versions of the film can speak to that. And for Lilly to come out and share that with us, I think, is cool."
RELATED: 'The Matrix 4': Actor Joe Pantoliano Wants to Return as Cypher; Here's How It Could Happen
'The Matrix 4′ promises to dig deeper into the series' key themes
In 2003 sequels The Matrix Reloaded and The Matrix Revolutions, the Wachowskis attempted to build out their initial concept. Neither film was as widely embraced as the 1999 original, but they did feature some interesting extensions of the mythos. So what will The Matrix 4 — due out in 2022 — bring?
Reeves isn't exactly sure whether it will contribute significantly to Lilly Wachowski's recent confirmation. Rather, the new movie will more than likely be as complex and open to multiple interpretations as its predecessors. One thing we do know is that original star Laurence Fishburne won't be a part of it.