Even People Who Don't Like Kanye West Still Label Him as a Creative Genius
In recent years, Kanye West has earned a reputation as a loose cannon, and a man who's temper can easily be triggered. Moreover, West has frequently earned criticism for his habit of backing causes that others in the entertainment industry find unappealing or even backwards. With all the noise surrounding West's political and social views, it can sometimes be difficult to remember what made him famous in the first place. Still, even those who don't really like West personally cannot deny that he is truly a creative genius. Recently, some fans took to Reddit to discuss all the reasons why West deserves the title of genius.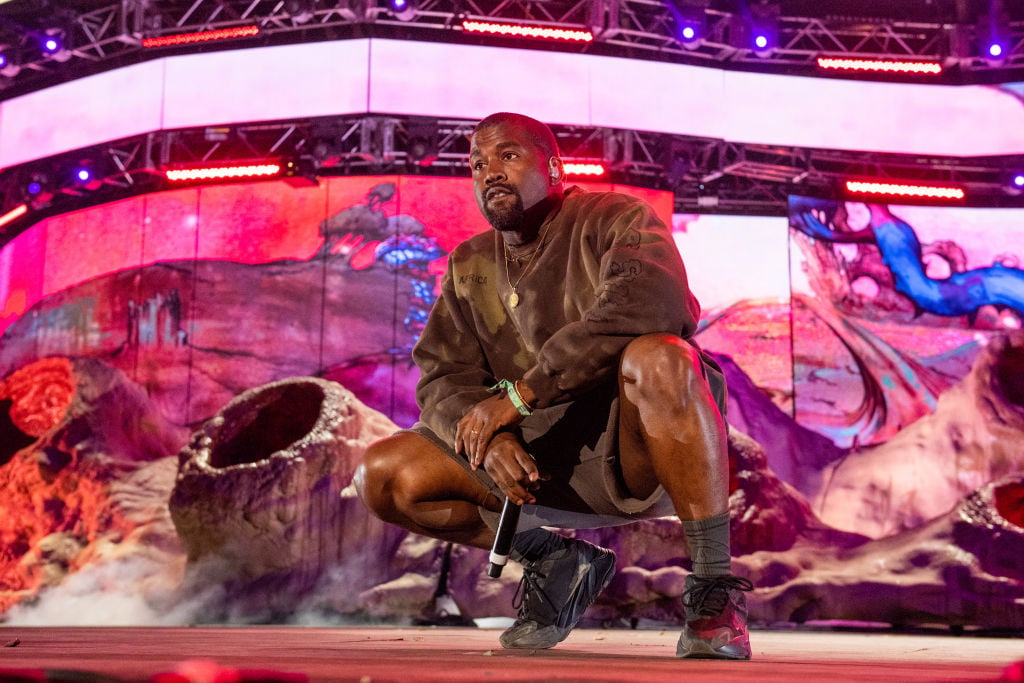 How did Kanye West become famous?
Kanye West was born in Georgia in 1977. West spent the majority of his early life in Chicago, Illinois, and was raised primarily by his mother. West's mother, Donda, supported his creative visions from the start and encouraged him to continue in the arts when he began writing poetry when he was only a few years old. As a teenager, West wrote and recorded music, experimenting with different sounds and rhythms.
In the mid-nineties, West began working with local artists, creating beats and producing songs that allowed others to shine. It was a few years before West started really embracing his own skill as a rapper, and in 2004, he released his debut album, The College Dropout. The album became instantly popular, and West became a star. Over the next few years, West's star continued to rise, and he was lauded for his musical talents, even as his personal quirks often made headlines. West is a successful businessman in addition to being a rapper and his clothing and shoe lines manage to sell out in record time.
Kanye West is very controversial
Kanye West has shown from the beginning that he isn't willing to play by the industry's rules. For one thing, he's never been afraid to toot his own horn and frequently proclaims that he is the best in the game. In fact, he has referred to his music as the "cure for cancer" and "the new Kurt Cobain." West's perceived narcissism has caused critics to want to distance themselves from him, but it's hard to deny that he has a knack for ending up in the headlines.
The rapper has also become notorious for meltdowns. Few can forget when he stormed the stage at the 2009 MTV Video Music Awards during Taylor Swift's acceptance speech, grabbing the microphone from Swift in order to rant that Beyoncé should have won the award instead of Swift. Although that incident might have been West's highest-profile meltdown, it is hardly the only incident of West getting worked up on a public stage. These days, he keeps his rants (mostly) confined to Twitter.
Is Kanye West a genius?
When discussing Kanye West, the word "genius" gets thrown around a great deal. It is hard to dispute that West has indeed achieved remarkable success in multiple industries, and has gone well past the level of fame normally reserved for rappers. In a recent Reddit post, fans discussed why they feel as though West completely deserves the title of genius. One poster stated that "the amount of influence, critical acclaim and commercial success he's achieved in music over the past 16 years is very impressive, and he's nowhere near done," while others pointed out that he has managed to become a music superstar, while also "making his mark" in the fashion industry.
One Reddit fan stated that "genius is defined as a person who displays exceptional intellectual ability." Many agreed that West definitely fits that category and that even if many people don't like him very much, it is clear that he deserves to be called a genius.