Events to Ensue When Mary Jane Joins the MCU in 'Spider-Man 3'
While Michelle Jones has proved an intriguing twist on the typical MJ — with her quick wit, sleuth skills, and awkward teenage energy — it looks like Marvel Studios may be looking to bring the real MJ, Mary Jane Watson, into the Marvel Cinematic Universe. While Zendaya's Michelle Jones pays homage to the original character and dons the same nickname, she was never intended to imitate the character's journey or narrative particulars. There is a reason she is not named Mary Jane. And, in Spider-Man 3, that reason may begin to come the surface.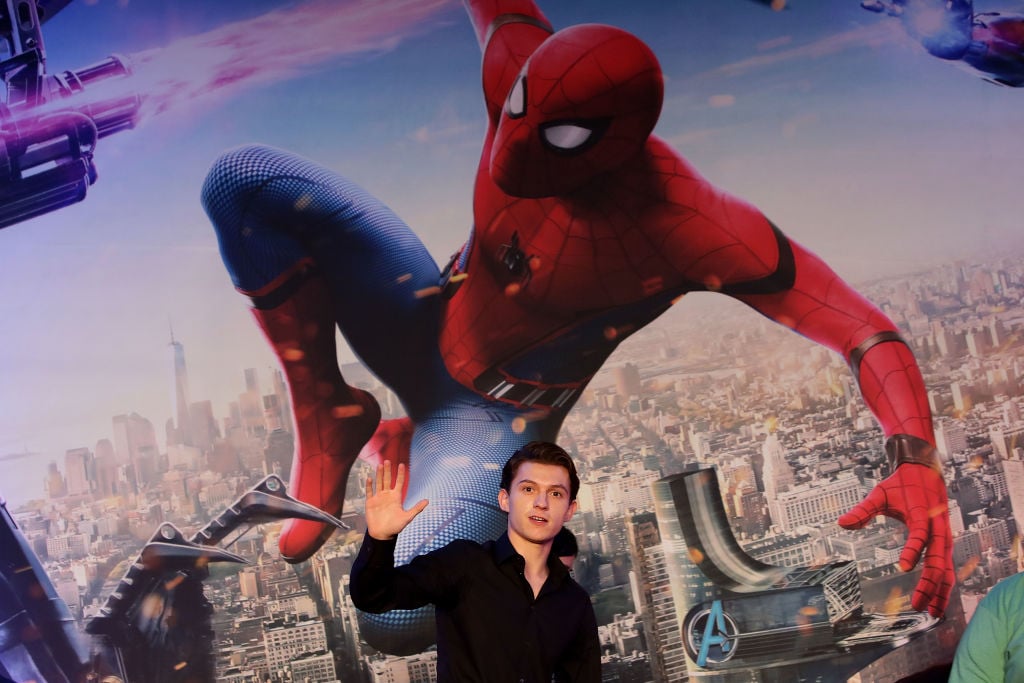 According to We Got This Covered, Marvel Studios may introduce the real Mary Jane Watson in Spider-Man 3. The outlet — relying on the same sources who predicted the She-Hulk series and knew Marvel was eyeing Daniel Radcliffe for Moon Knight — reported that a "traditional" Mary Jane is present in a current draft for the script. So, if Mary Jane is coming to the MCU, what's next for Tom Holland's Parker, and what does this mean for Michelle Jones? Let's discuss the events bound to ensue when Mary Jane walks onto the scene (step-by-step).
1. The love triangle forms 
It goes without saying that Mary Jane Watson will enter the picture, threatening the relationship between Michelle Jones and Peter Parker. If a "traditional" MJ is on the way, we can expect that the traditional associated narrative is also in the works. With Peter's heart flocking towards the character he ends up with in the comics, his dynamic with Michelle may slowly dissipate. 
2. Michelle Jones and Peter Parker break up 
Why bring Mary Jane Watson into the picture and then provide the character with minimal purpose? The name, in and of itself, holds far too much weight for the character to exist as a one-film foil to the romantic subplot between Parker and Jones. If Mary Jane is coming, she's likely going to stick around. Meaning, Michelle Jones and Parker's relationship is coming to its end, and Marvel Studios is making way for the prototypical MJ Spidey can't live without.
3. Michelle Jones realizes, in Peter's absence, that she can be the hero
If you look back on Michelle Jones in the MCU, you will notice that Marvel Studios has virtually been grooming the character to play Spider-Woman. A little space away from the title hero may be exactly what she needs to become one herself. 
Michelle figured out Parker was Spidey by attending to his whereabouts in moments of crisis, she deduced Mysterio's fraudulence, and she's got the sense of humor needed to carry a standalone installment (and the star power to boot) in the Marvel landscape. Seeing the character make a transition to Spider-Woman would not be all that surprising; however, one event is bound to occur between this epiphany and Jones gearing up in the necessary attire. 
4. Mary Jane and Peter Parker couple up
While Michelle Jones may realize that she has the potential to become an Avenger, the time between this occurrence and her transition to Spider-Woman will likely be a bit lengthy. Thus, fans should expect to see Parker and Mary Jane couple up before Michelle tries Spider-Woman's costume on for size.
5. Michelle Jones becomes Spider-Woman and joins the 'New Avengers' to fight by Spider-Man's side 
This plot development will likely occur across multiple phases — and such a prophecy is most likely post-Phase 5 (at the earliest). If Jones becomes Spider-Woman, she is bound to become a New or Young Avenger (whichever title Marvel Studios chooses); meaning, she will put her romantic history with Parker aside, and the two will fight side-by-side as partners — partners who trust and love each other like old friends.