Every Actor Who Has Played the Joker On the Big Screen Now Has an Oscar
Step aside, Harley. The Joker has a long-standing love affair with Oscar.
Amid the comic book movie boom, it feels like every Marvel and DC title is making its way to the big screen. Even relatively obscure titles such as Guardians of the Galaxy and Birds of Prey have gotten the big-screen treatment. Yet, no matter how often Hollywood taps into the comics, some characters can never be eclipsed.
Such is the legacy of the Joker. The DC Comics character isn't only Batman's arch-nemesis. He's also arguably the most recognizable and iconic supervillain of all time. How many other baddies can headline a billion-dollar hit with no heroes in sight? Only the Clown Prince of Crime. In fact, the character also stands apart for his connection to the Academy Awards.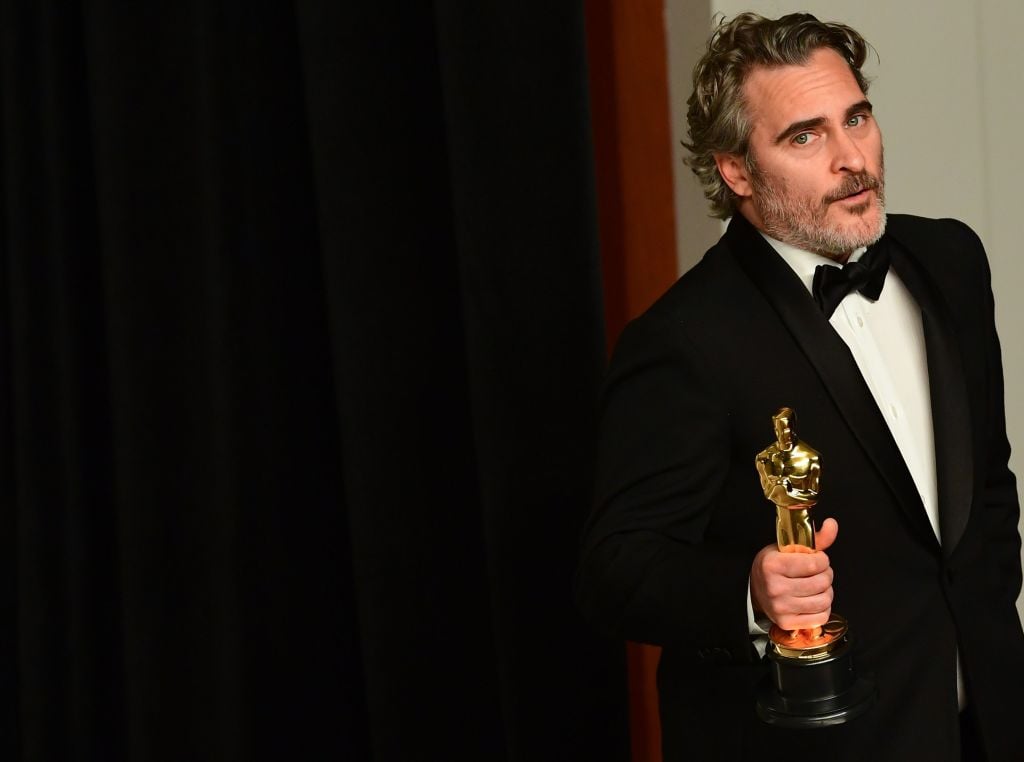 The Joker is an icon for a reason
Some people say that a complicated moral compass or at least the ability to empathize is critical to creating a memorable villain. After all, many of the best comic book villains in recent memory haven't been defined strictly by their desire for power. Rather, audiences are granted some insight into their own inner demons, desires, and motivations. Not so with the Joker.
In almost all his depictions, the Joker doesn't have such layers. He is an anarchic, chaotic force of nature who gets a visceral thrill from the mayhem he causes. In fact, he often doesn't even receive a proper backstory. Instead, it's what he represents that makes him such a formidable foe for Batman and so terrifying to audiences.
The Joker can't be reasoned with nor explained. There's nothing logical in its vileness. That gives any actor who takes on the role a certain level of freedom. To some degree, he is a blank slate. We see in him whatever the performance brings and what we project ourselves. And thanks to decades of source material, the Joker can be reinterpreted in countless ways.
A string of Academy Award-winning actors
Given the unapologetic evil of the Joker — and his macabre sense of humor — the role has attracted several notable actors over the years. Cesar Romero notably played the character on the 1960s Batman TV series and its big-screen spin-off. However, since Tim Burton's 1989 film, the Joker has continued a curious trend.
Jack Nicholson already had two Oscars before he signed on to play the Joker opposite Michael Keaton. But unbeknownst to the iconic star, he started a connection between the role and Hollywood's biggest honor. With Joaquin Phoenix's recent Oscar win for Joker, every actor who has played the character in live action now holds an Academy Award.
Like Phoenix, Heath Ledger won his Oscar for playing the Joker in The Dark Knight. And in a similar case to Nicholson, Jared Leto had claimed his Dallas Buyers Club Oscar before joining Suicide Squad. Two actors won for playing the role, and two Oscar winners were cast. That's an unprecedented bond between a character and such accolades, especially one based on comics.
Will LaKeith Stanfield be the next Joker?
Considering how juicy the Joker is to play, there is no shortage of actors willing to take on the role. However, in recent years, LaKeith Stanfield has been particularly outspoken about wanting to play the Joker on-screen. The actor even voiced his interest again on a recent appearance on Jimmy Kimmel Live! to promote his new film The Photograph.
Kimmel showed a photo of Stanfield dressed up as the character to attend the Joker premiere. Then Kimmel asked whether the success of Phoenix's performance gave Stanfield pause about taking on the role sooner rather than later. Without missing a beat, Stanfield reasserted his hunger to take on the Joker: "That makes me go, 'Wait 'til they see me do it.'"
But will Warner Bros. actually give Stanfield a chance to play the Joker? Right now, we still don't know who will take over the role if Leto is indeed out in the DC Extended Universe. Plus, Matt Reeves' The Batman has yet to cast the Joker. In recent years, Stanfield has shown his range in films such as Short Term 12, Get Out, Sorry to Bother You, and Knives Out. So why not?