Every Bachelor Ranked From Worst to Best
The Bachelor has been going on for 25 seasons and shows no signs of stopping. Fans of the show have watched countless bachelors fall in and out of love and get engaged to their bachelorettes. However, fans don't love all the bachelors — we've got all the Bachelors ranked with our list of bachelors in order from worst to best.
24. Juan Pablo Galavis
Fans couldn't hold their excitement when The Bachelor producers picked Juan Pablo Galavis to helm season 18. The star was the first Latino Bachelor on the show, and he was generally a nice guy when he appeared in Desiree Hartsock's season of The Bachelorette.
Things quickly deteriorated when two weeks into the season, Galavis had already offended the show's fans with his remarks about not believing in a gay or bisexual franchise lead. Although he apologized, things only seemed to go downhill from there as many fans called him out for his misogynistic, dismissive, and condescending attitude later on in the series.
One of his contestants, Andi Dorfman, left the show early saying she couldn't stand him anymore. Galavis finished his villainous season with a proposal to Nikki Ferrell, an engagement that lasted for a few months before the pair decided to end things.
23. Arie Luyendyk Jr.
Arie Luyendyk Jr. appeared on Emily Maynard's season, and at the time, many questioned Maynard's decision to pick Jef Holm instead of Luyendyk. However, with his own season on broadcast, fans began to understand why Maynard decided to boot the race car driver. Many complained that he was boring, and others claimed Luyendyk didn't know what he wanted.
Regardless of his bland season, he gave killer TV when he painfully dumped his winner and fiancée Becca Kufrin to reunite with Lauren Burnham, the runner-up. Luyendyk might not have been the only person to pull this off, but the move got him banned from Kufrin's home state.
22. Jake Pavelka
Jake Pavelka is the perfect example of how a Bachelor can fall from grace with one single move. The pilot's season was highly anticipated as many had known him from The Bachelorette. Fans soon turned on him when he chose villain Vienna Girardi as his final pick.
The couple ended up in a messy breakup which got ABC involved. The two put fans through an emotionally tiring special that saw Girardi crying and terming the star emotionally abusive. Pavelka, on his side, kept screaming at her to quit interrupting him.
21. Travis Lane Stork
Nothing notable happened during his season, but he is very handsome. We think the middle is a good spot for him.
You probably know him from the Doctors TV show. Well, before that, Stork was a bachelor on the show.
20. Byron Velvick
Byron Velvick is one forgettable Bachelor, a fact made evident by his objectively groundbreaking season. Velvick's season marked the first time the franchise pitted two prospects against one another. When it came down to him and realtor Jay Overbye, the ladies chose Velvick.
He finished his season with a proposal to Mary Delgado. The two dated for a few years but split up in 2009, with Delgado getting arrested for supposedly punching the former Bachelor in the face.
19. Lorenzo Borghese
Who is the richest bachelor? It's multi-millionaire Lorenzo Borghese, who was marketed by The Bachelor as a 'prince' even though he doesn't have the 'prince' title. His season was pretty much forgettable as he wasn't a compelling Bachelor and the 'prince' thing felt too gimmicky.
He chose Jennifer Wilson but decided against proposing. After offering her a 'family ring,' he and Wilson dated for some months before calling things off. He then pursued runner-up Sadie Murray, but they also didn't last long.
18. Aaron Buerge
Aaron Buerge was a nice but boring Bachelor. The banker appeared on the show in 2002 and chose Helen Eksterowicz with a proposal.
The pair didn't last long as they called off their engagement a few weeks after the finale aired.
17. Charlie O'Connell
The 2005 season marked a shift in the direction for The Bachelor, namely letting contestants get loose with booze and a more light-hearted tone. The addition made for great TV, but Charlie O'Connell wasn't very memorable outside the crazy body shots and all the kissing. He and the winner, Sarah Brice, had a complicated relationship up until 2010, when the couple decided to part ways.
That handsome chin should seem familiar. O'Connell's younger brother is the actor Jerry O'Connell, best known for movies such as Stand by Me and Jerry Maguire.
16. Matt Grant
Grant's season was pretty boring. There wasn't any drama to entertain, and he'd have a worse position on this list if it wasn't for the British accent. Like some other bachelors, Grant and his sweetheart, Shayne Lamas, split shortly after the season's end.
In an interview with People, he lamented his choice in Lamas saying, "Did I find true love on the show? Um, no. Not one little bit… Did I make a mistake? Yes. Did I look like an idiot? Yes. Do I regret it? A little bit."
15. Jesse Palmer
Palmer's time on The Bachelor marks one of the most unforgettable moments from the series. During the rose ceremony, he asks for "Katie" when she excitedly runs up to accept her rose and kiss. However, he steps outside only for viewers to hear him say that wasn't the right girl! He forgot the name of the true winner!
The former Giants quarterback was embarrassed, but it was a truly human moment captured on TV. In the end, he chose Jessica Bowlin, but they too would end not long after. Hope he didn't forget her name too. 
14. Andrew Firestone
Andrew Firestone appealed to audiences in more ways than one. He was wealthy, was a solid good guy, and had the looks to go with it. Firestone is the heir to the Firestone Tires and has a family-owned vineyard, making him a perfect Bachelor.
As the season 3 Bachelor, Firestone proposed to his final pick Jen Schefft but the two called it quits seven months later.
13. Alex Michel
Michel breaks the top 10 for being the first and a pioneer. A Harvard and a Stanford alum, he was a nobody before being thrust in front of millions looking for love. His show only lasted a month, so we didn't get to know Michel as well as the others. And since his time, he's kept a low profile, choosing not to cash in on his Bachelor stardom.
He picked Amanda Marsh in his run, but the two only lasted a year.
12. Ben Flajnik
Flajnik broke the viewer's code and went for the bad girl of the season, Courtney Robertson. Her rude and insensitive attitude toward the other girls put off fans.
However, they are remembered for one of the wildest moments in the show's history– when they stripped down to their birthday suits for a dip in the ocean.
11. Bob Guiney
Guiney appeared in season 4 of The Bachelor, which aired in 2004. His season introduced the Bachelor Nation audience to the current format of picking a lead from the cast-offs of the previous season of the show's female-led spinoff, The Bachelorette. Guiney was a participant in Trista Rehn's season, where he was eliminated.
Audiences loved him because they were familiar with him and he was funny. He decided to forgo the engagement ring and instead gave his final pick Estella Gardenier a promise ring. The couple split a month later.
10. Peter Weber
Peter Weber's season was nothing but excruciating to watch. The pilot was unable to mediate conflict, always seemed to reward drama, and stated that he was looking for a wife who wanted him. The season also had boring contestants who let the fans down.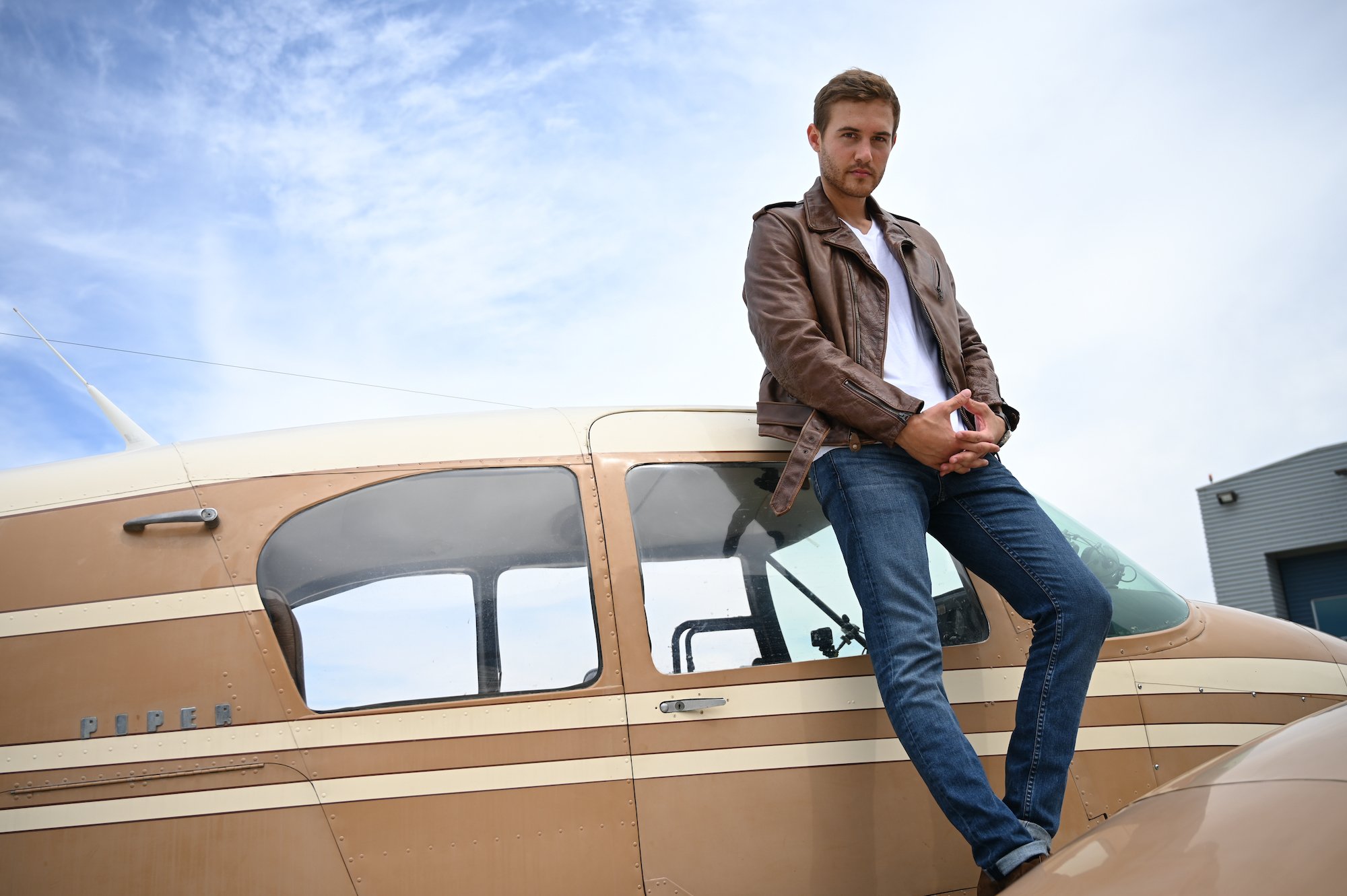 The season's saving grace was the two-part finale that saw his ex-fiancée, Hannah Ann Sluss, calling him out for breaking off the engagement and telling him to be "a real man." Weber had broken up with Sluss for Madison Prewett, and Sluss dragging Weber in front of millions made for riveting television.
9. Andy Baldwin 
The handsome, respectful US Naval Officer Andy Baldwin was a real catch for the ladies and the network. With the subtitle "An Officer and a Gentleman," he's remembered for being charming and a ladies' man. His season was pretty drama-free as well.
In the finale, he proposed to the winner, Teresa Horst. Unfortunately, love wasn't in the waves for him, and they broke off the engagement not even a month later.
8. Brad Womack
Brad Womack was the first Bachelor in the show's history to end his season without a winner. Womack appeared in the show in 2007, and while his decision to leave without picking a lady might have been sound in real life, Bachelor Nation fans demonized him.
He, however, got a second chance at love when he was renamed Bachelor four years later. In 2011, Womack returned to The Bachelor with a promise of finding love. He ended his second season with a proposal to Emily Maynard. However, the couple ended things after three months, which was a good thing for Maynard, who was named Bachelorette in 2012.
7. Jason Mesnick
Mesnick began as a fan-favorite when he appeared in Deanna Pappas' The Bachelorette season. He got picked to be the show's season 13 Bachelor afterward. However, he pulled an Arie Luyendyk Jr. and blindsided his original winner during the After The Final Rose special.
He broke up with Melissa Rycroft in front of millions of viewers and pursued Molly Maloney. This move turned Mesnick into a public enemy, with fans criticizing his decision. However, the bright side is that Mesnick and Maloney have remained married and even have a child together.
6. Nick Viall
Coming from Bachelor in Paradise and two seasons of The Bachelorette, Nick Viall didn't surprise anyone when he was announced as 2016's bachelor. However, he lost a lot of love from fans after slut-shaming one of the stars from The Bachelorette on live TV. Regardless, he put on a good show.
Viall had his eye on one girl from the beginning to the ire of viewers. The choice was clear, and the winner was Vanessa Grimaldi. Viall proposed but the couple called it quits shortly after the end of the show.
5. Matt James
Matt James made Bachelor history as the first Black bachelor. His season ended with him picking Rachel Kirkconnell, who he eventually split from after past racist comments surfaced.
The two have reportedly reunited.
4. Colton Underwood
Underwood gave fans a dramatic season with his season 23 lead. For starters, Cassie Randolph, who was a sure Final Rose pick, left the season early, which devastated Underwood. The star earned a high spot on this list because of his jumping ability (the fence jump earned him points) and his ability to be emotional.
Today, however, Underwood hasn't aged well as various allegations have surfaced with Randolph claiming that Underwood stalked her, which led her to file a restraining order against him. Still, the effect his antics had on the show's ratings can't be underestimated.
3. Chris Soules
Soules appeared in Andi Dorfman's season and gained fans then. His popularity rose even further when he was announced as the franchise's next Bachelor in 2015. Although Soules was a solid guy himself, his contestants stole the show from fake panic attack accusations to using a partner's death to remain in the house (a la Kelsey).
Soules chose Whitney Bischoff, and the pair stayed together for close to three years before finally ending things.
2. Ben Higgins
Higgins was an easy choice for producers as he had become a fan-favorite in Kaitlin Bristow's season. Higgins told his final two picks that he loved them both, which was a source of drama for a while.
He also abandoned the season's villian Olivia Caridi on a deserted island which fans ate up. The star was so popular with Bachelor Nation that he got his own spinoff show.
1. Sean Lowe
Lowe found favor with Bachelor Nation in Emily Maynard's season. He was funny, charismatic, and was generally a good guy looking for love. His choice for the final pick shocked many as the star picked Catherine Giudici.
Lowe and Giudici have been married for seven years and have three kids.
RELATED: 'The Bachelor' Mansion: Inside the Villa de La Vina Home and its Secrets