Every 'Bachelorette' Ranked From Worst to Best
The popular spinoff of The Bachelor, The Bachelorette, has witnessed drama, love, and heartbreak over its 17 seasons. Fans watched as their favorites navigated dating and love in hopes of finding their future husbands. Of course, some bachelorettes are more popular than others. Here's our list of Bachelorettes in order from worst to best, based on social media followers, ratings, and fan reactions.
17. Meredith Phillips
Falling in the last place on the list is the season two star, Meredith Phillips. The former Bachelorette contestant also made headlines in 2018, when she reported a masseuse on The Bachelorette sexually assaulted her. Since then, Phillips has stayed mainly out of the public eye.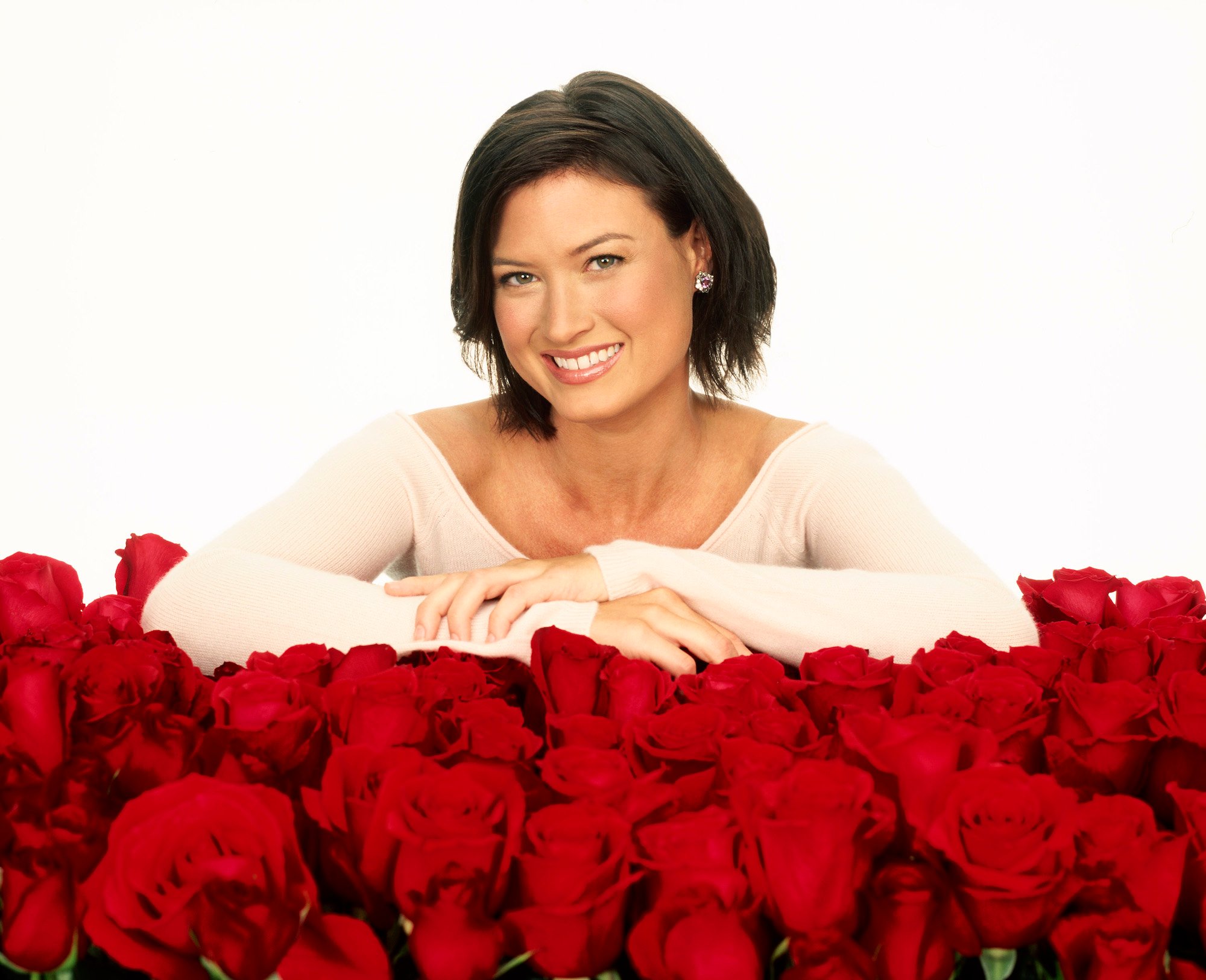 Phillips has zero social media presence, hence no following, putting her in the last place on the list. Phillips became engaged to Ian McKee during the finale of season two, but the couple called it quits following after. Phillips eventually did tie the knot, however, when she married her high school sweetheart in 2011.
16. Jen Schefft
Season three's bachelorette, Jen Schefft, is infamous for rejecting her potential fiancés at the final ring ceremony. She did choose contestant Jerry Ferris but turned down his proposal.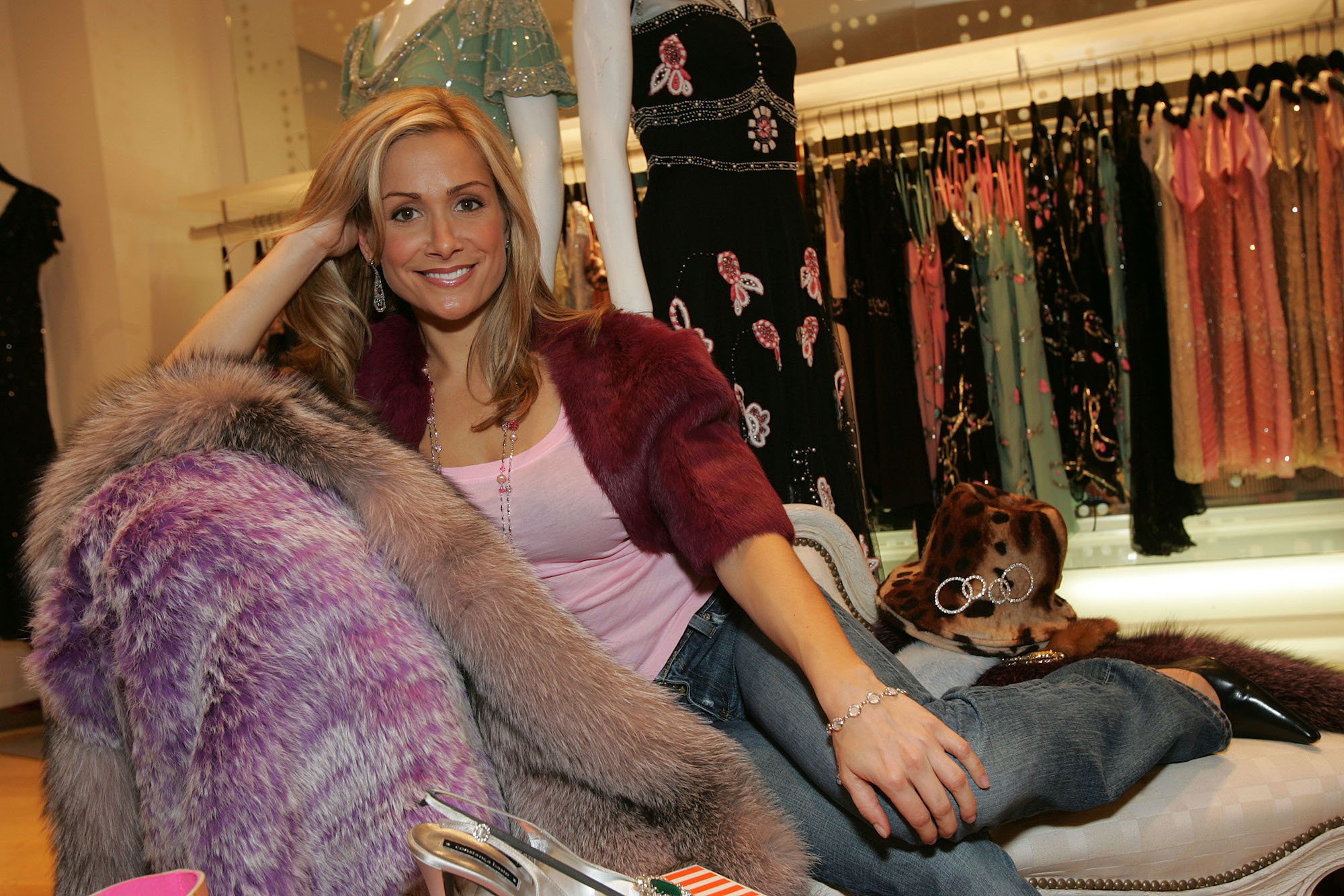 By the time the reunion episode aired, the couple had already called it quits. Today she lives a quiet life in Ohio with her husband, Joe Waterman, and two children.
15. DeAnna Pappas
The Bachelorette starred DeAnna Pappas in season four. Pappas accepted contestant Jesse Csincsak's proposal on the show, but the two split six months before their wedding.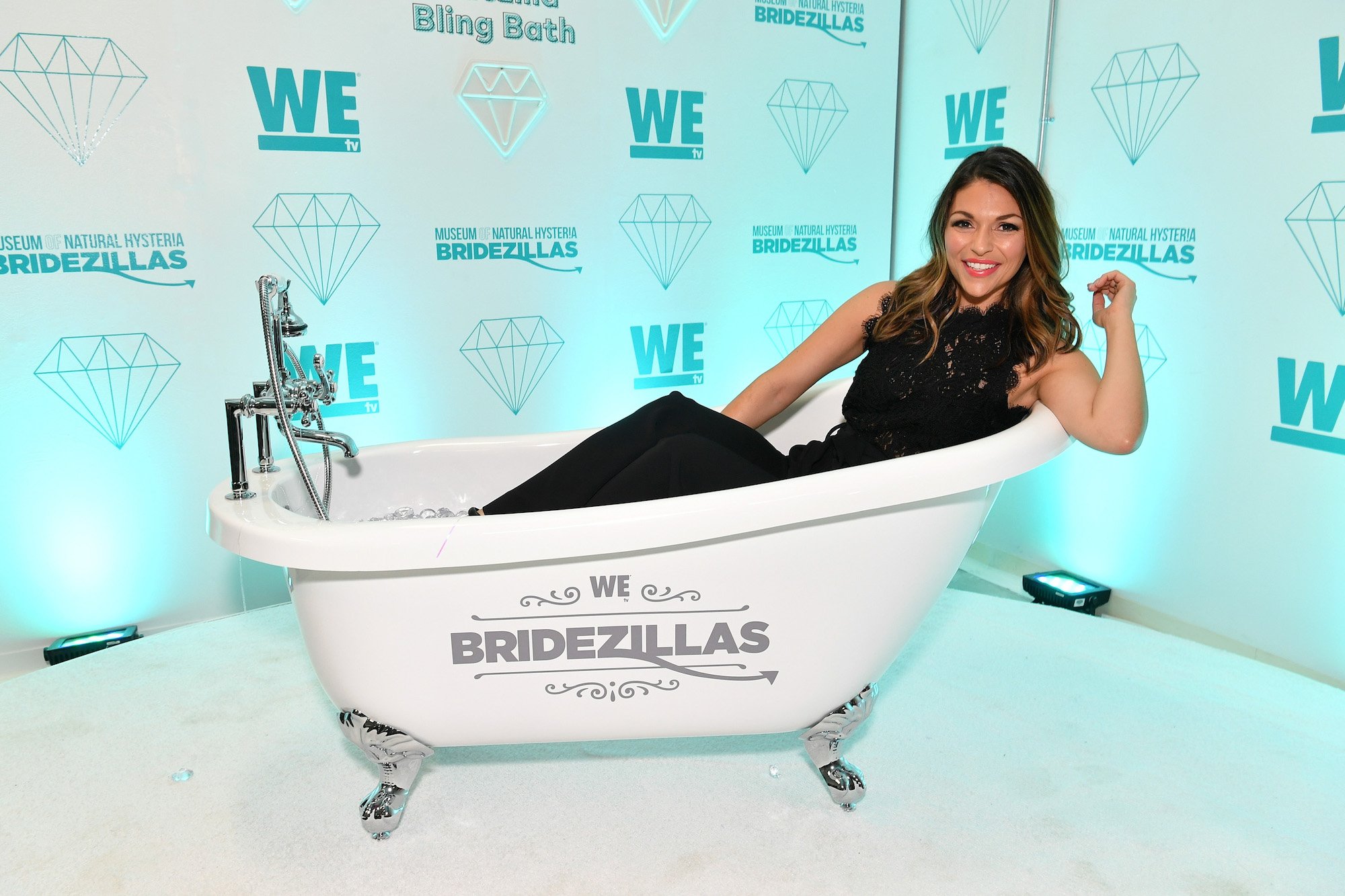 Pappas later went on to get married and have two children. Today she keeps herself busy with a lifestyle blog centering on food and family.
14. Ashley Hebert
The Bachelorette season seven featured Ashley Herbert. Her stint on the franchise resulted in her marrying her final choice, J.P. Rosenbaum, in a televised special event. Since then, the duo welcomed two children into the world but eventually decided to part ways in 2020.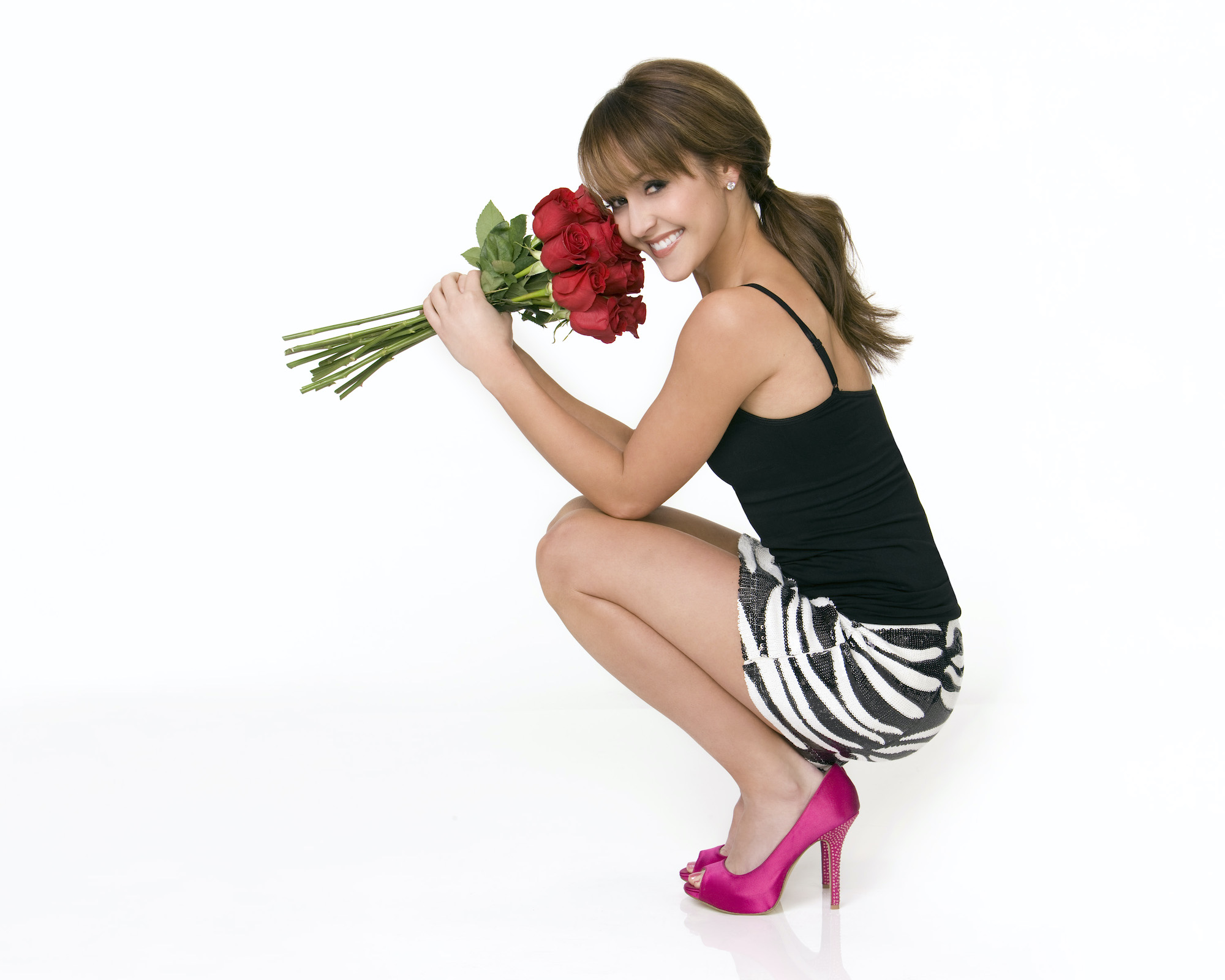 Herbert expressed appreciation for the couple's good times but eventually decided the couple's differences were too big to overcome. The couple split amicably with a dedication to co-parenting. Herbert largely stays out of the public eye. She chooses to instead focus on her family and career as a pediatric dentist. 
13. Desiree Hartsock
Season seven's Desiree Hartsock certainly won over fans as well as the contestants. She currently has over 533,000 followers on Instagram. The busy lady is one of only three Bachelorette contestants to be still married to her final choice on the show. Indeed, Hartsock chose contestant Chris Siegfried, and the Seattle-based couple remains strong. Together they raise their two children.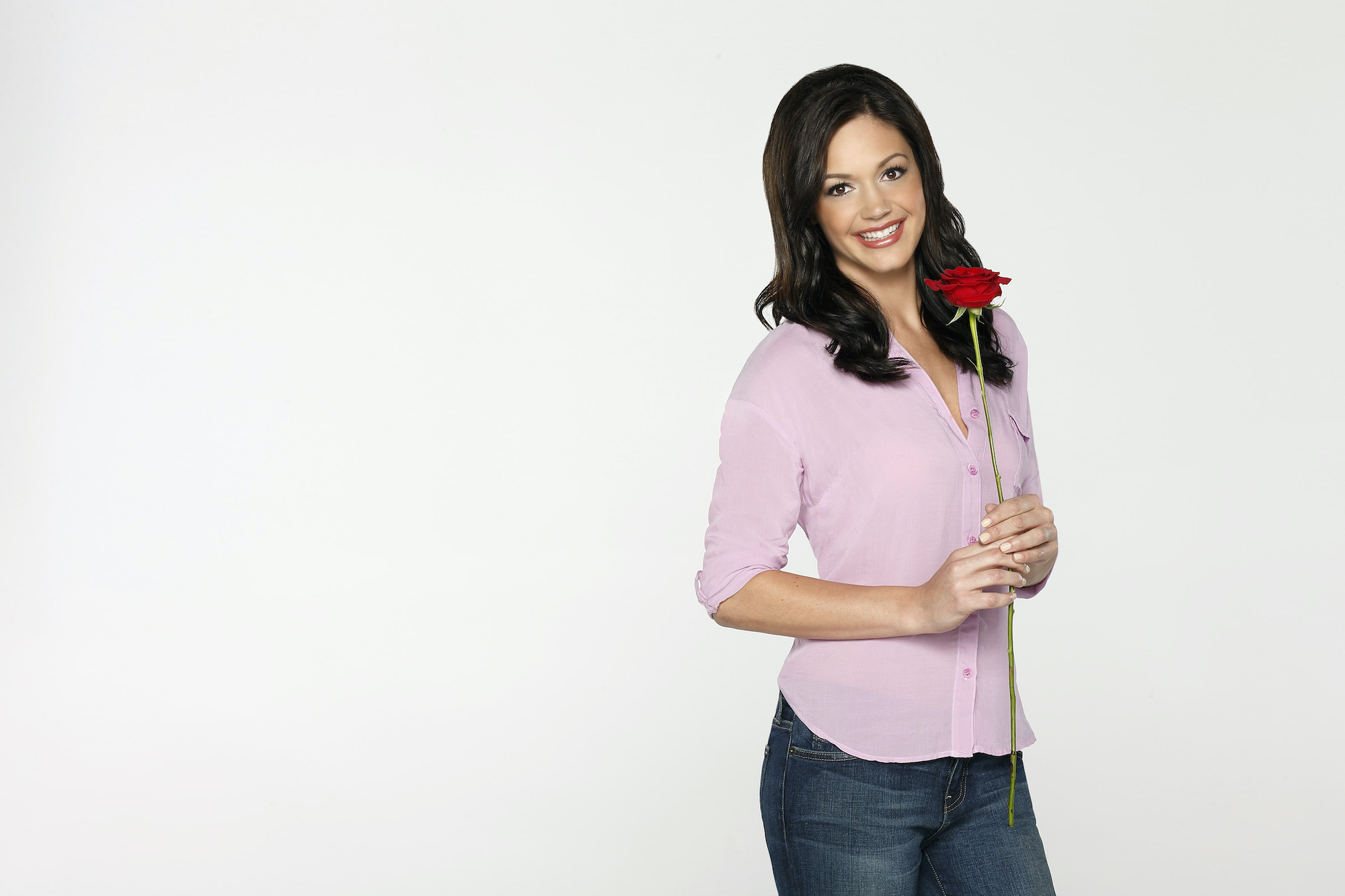 Hartsock also keeps herself busy professionally. She hosts a podcast, Heart of Purpose, on top of a successful career in bridal gown design. The faith-based podcast hopes to motivate listeners via prayer and a purposeful lifestyle. If those endeavors weren't impressive enough, the former Bachelorette contestant also has a book coming out titled The Road to Roses. 
12. Rachel Lindsay
Rachel Lindsay joined The Bachelor in 2017 as a contestant in season 21. Although she received a first impression rose on the first night, she didn't become the final selection. Lindsay, however, found luck with season 13 of The Bachelorette. She chose Bryan Abasolo, and the two got married in 2019.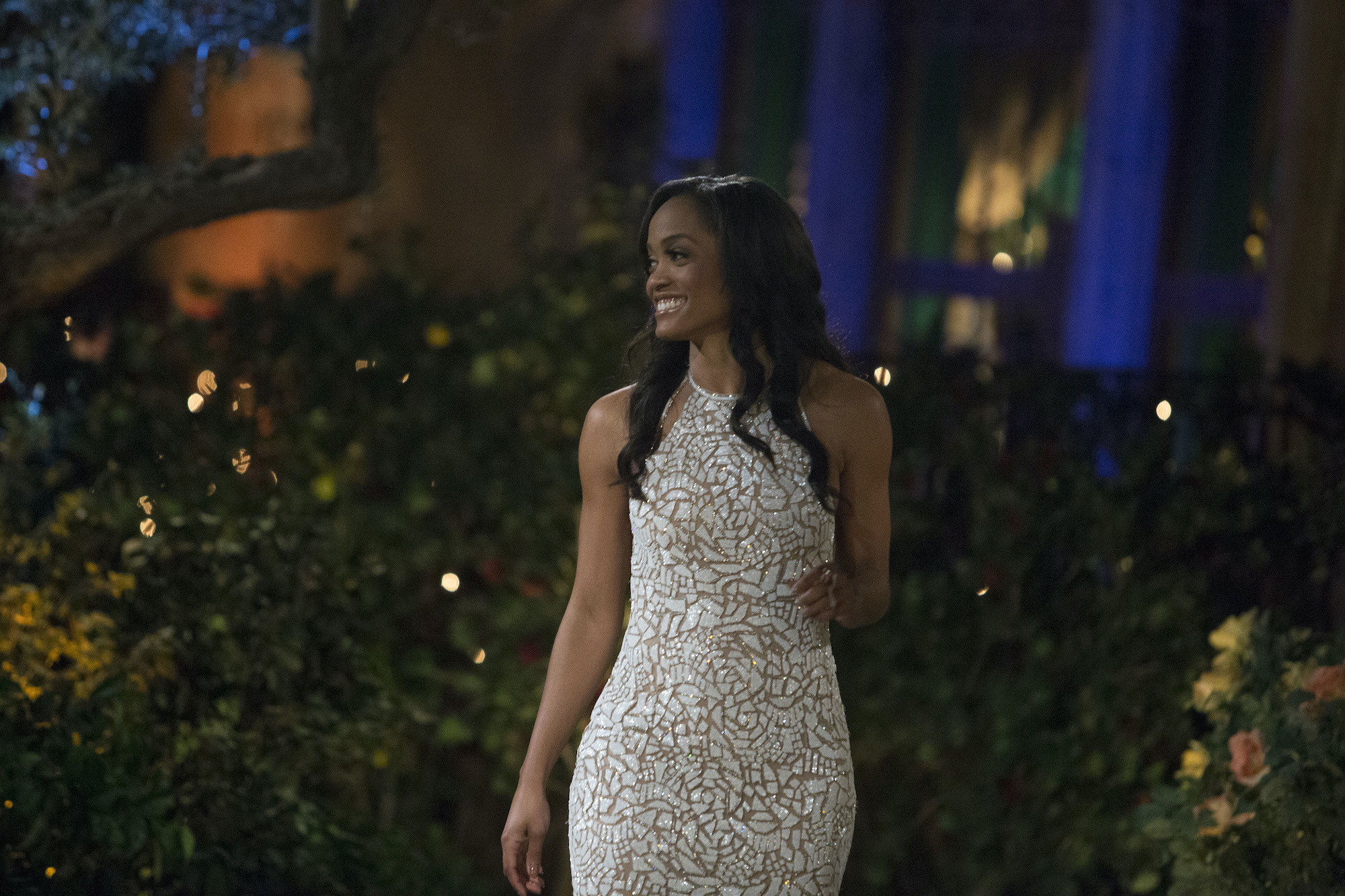 She appeared in The Bachelor Winter Games alongside Arie Luyendyk and JoJo Fletcher. The beauty recently faced backlash when she commented on former host Chris Harrison on his defense of Matt James's pick, Rachel Kirkconnell. She has since announced that she would be stepping down from her co-hosting role on The Bachelor Happy Hour podcast.
11. Clare Crawley
Fans got acquainted with Clare Crawley in 2014 as one of the contestants on The Bachelor featuring Juan Pablo. Crawley then appeared on Bachelor In Paradise for two seasons in 2014 and 2015 before moving to Bachelor Winter Games in 2018.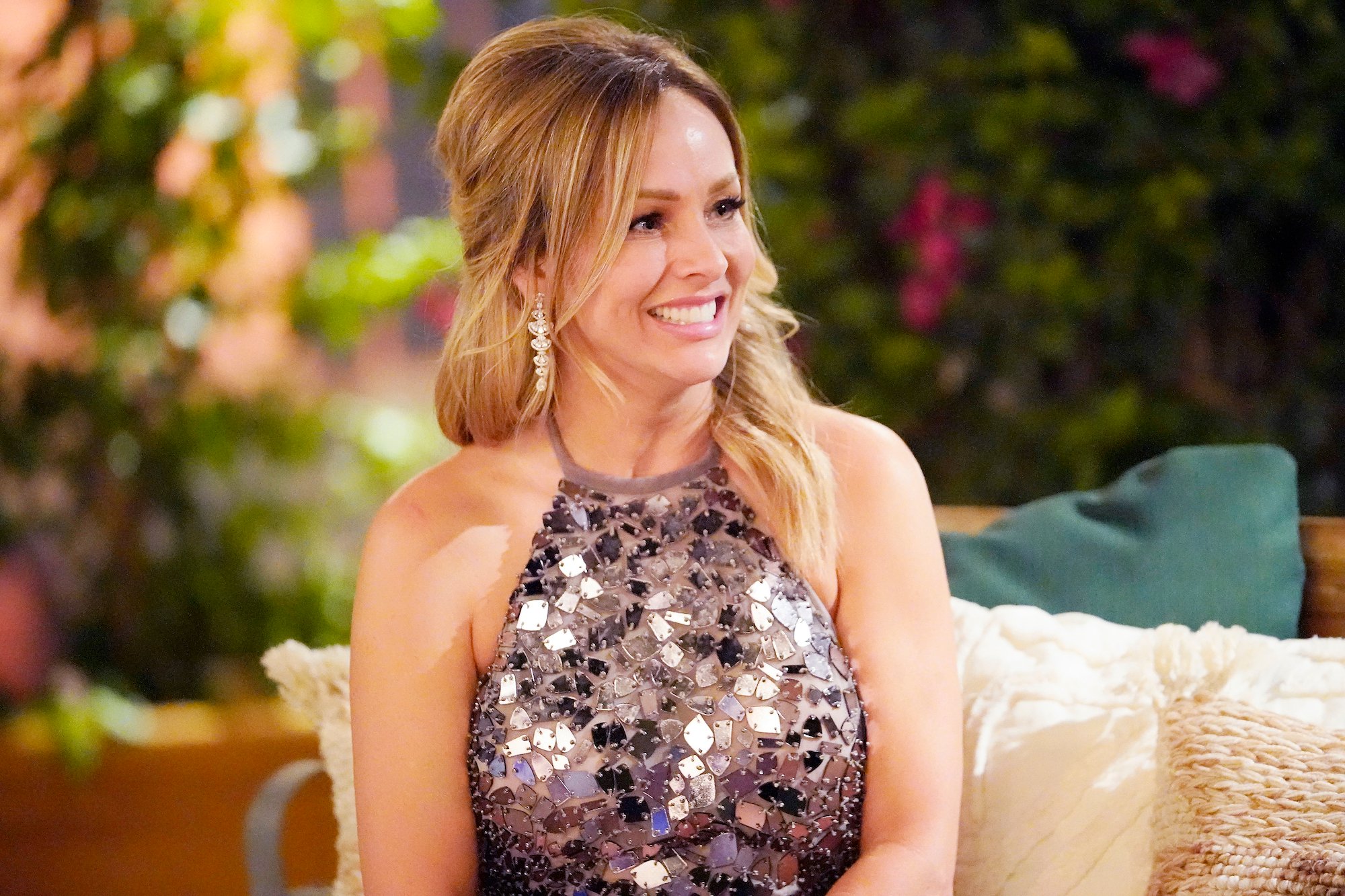 Crawley was scheduled to be the star of the 16th season of The Bachelorette but left the season early with one of the participants in the show. In August, the show's producers announced that Tayshia Adams would take Crawley's place as that season's bachelorette.
10. Ali Fedotowsky
Ali Fedotowsky made her Bachelor Nation debut in 2010 in season 14 of The Bachelor but quit after six weeks. She later joined The Bachelorette in season 14 as the lead and got engaged to Roberto Martinez, her final selection, but they broke up in November 2011.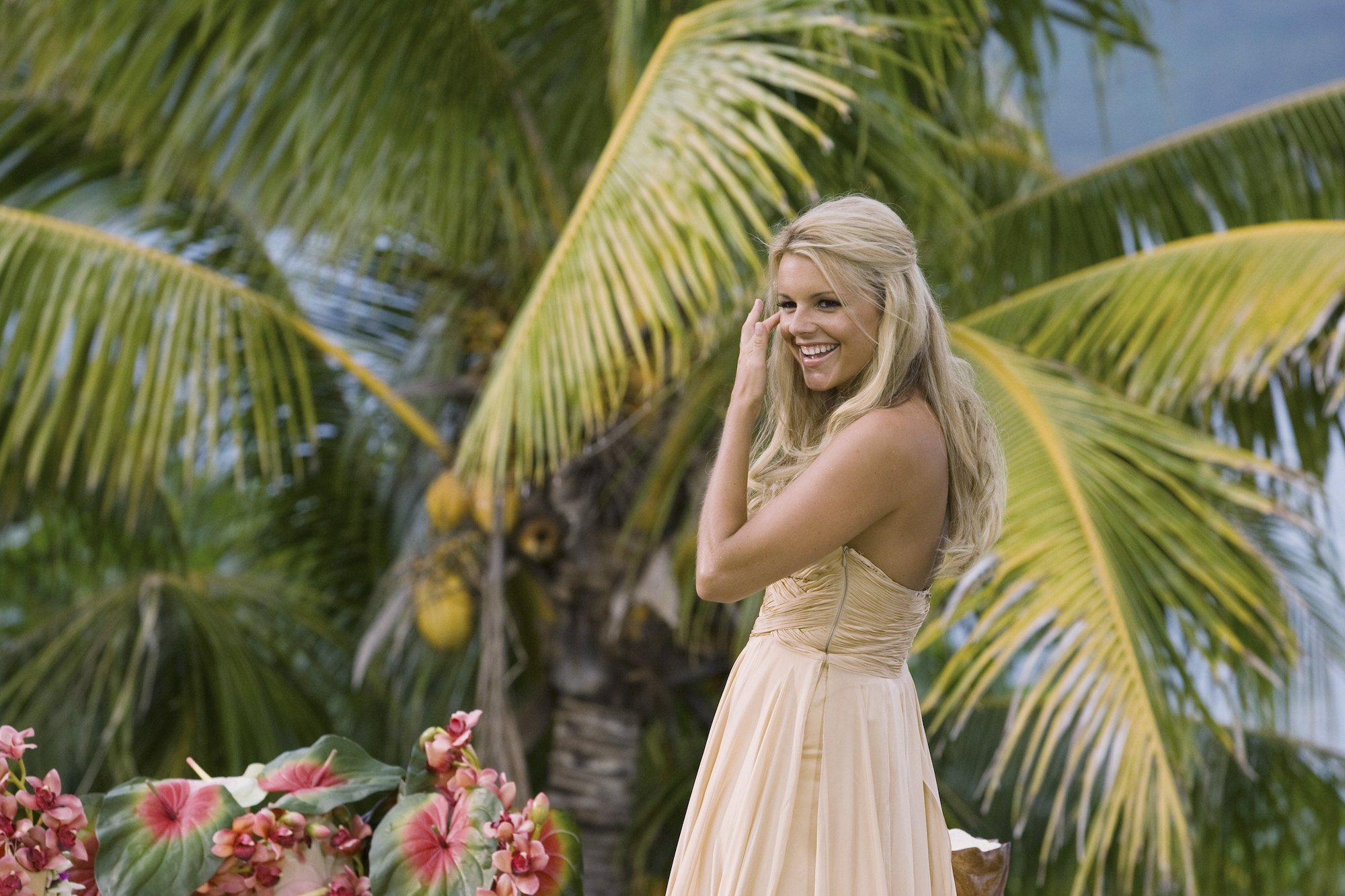 After her exit from the franchise, the reality star has worked as a TV host and morning show correspondent. Fedotowsky married Kevin Manno in 2017, resulting in two children. Nowadays, Fedotowsky blogs about several things, including Bachelor Nation on her website.
9. Jillian Harris
The Bachelorette debuted their first Canadian Bachelorette, Jillian Harris, in season five. The Canadian beauty got engaged to her final choice, Ed Swiderski, but the duo called it quits a year later. ET Online reports Harris went on to marry and give birth to two children.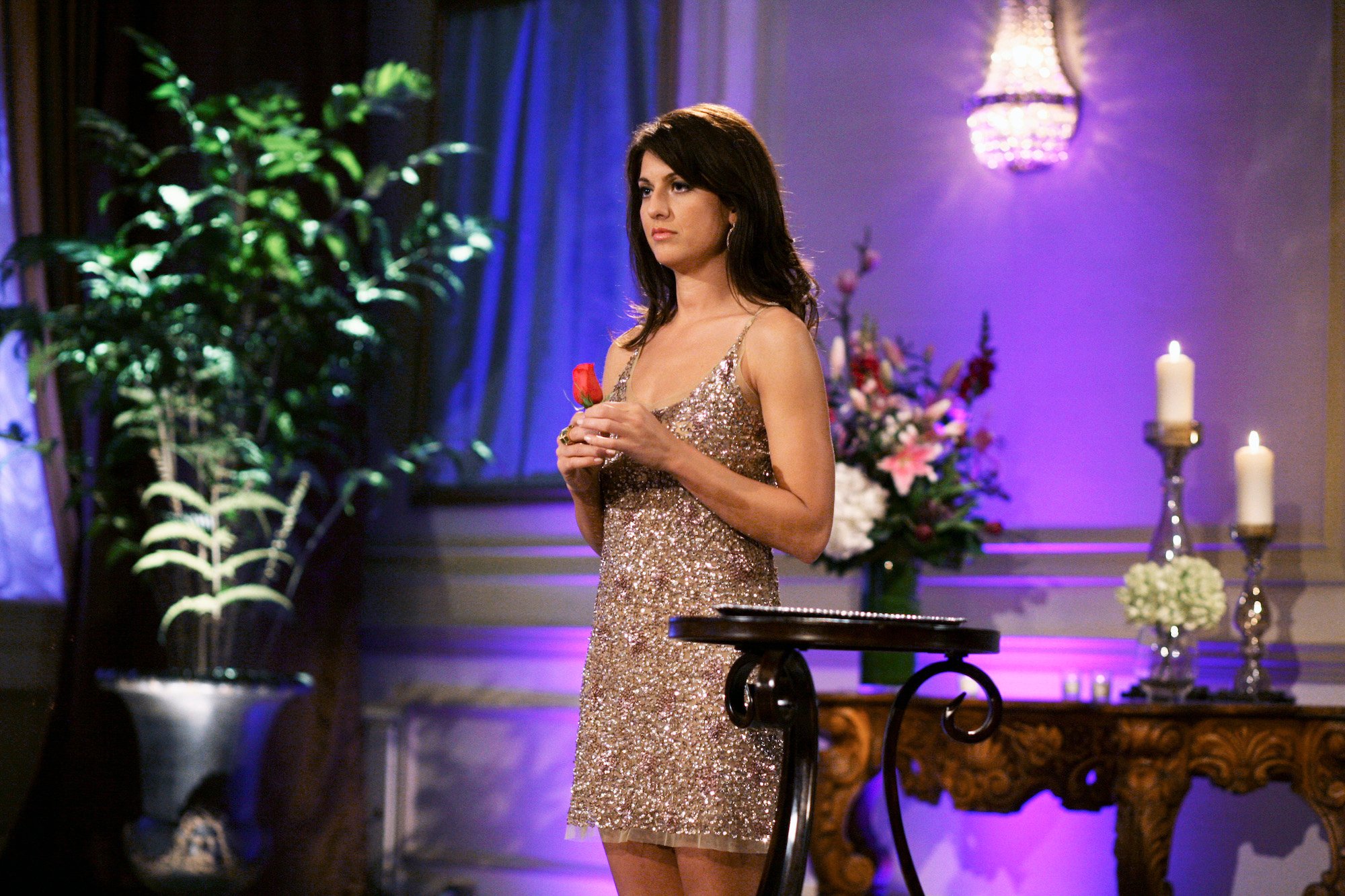 Harris also continued her career in television. She acted as one of the hosts on HGTV's Love It or List It Vancouver. Today Harris runs her own website, which features a lifestyle blog, shop, and monthly subscription box. The subscription box is named the Jilly Box. It is a quarterly subscription containing items that are from local, inclusive, and sustainable companies. 
8. Becca Kufrin
On season 14 of The Bachelorette, fans watched excitedly as Becca Kufrin accepted finalist Garrett Yrigoyen's proposal. The couple lived seemingly happily in San Diego for two years before announcing their split. The announcement came after Yrigoyen posted controversial posts on social media supporting police following George Floyd's death.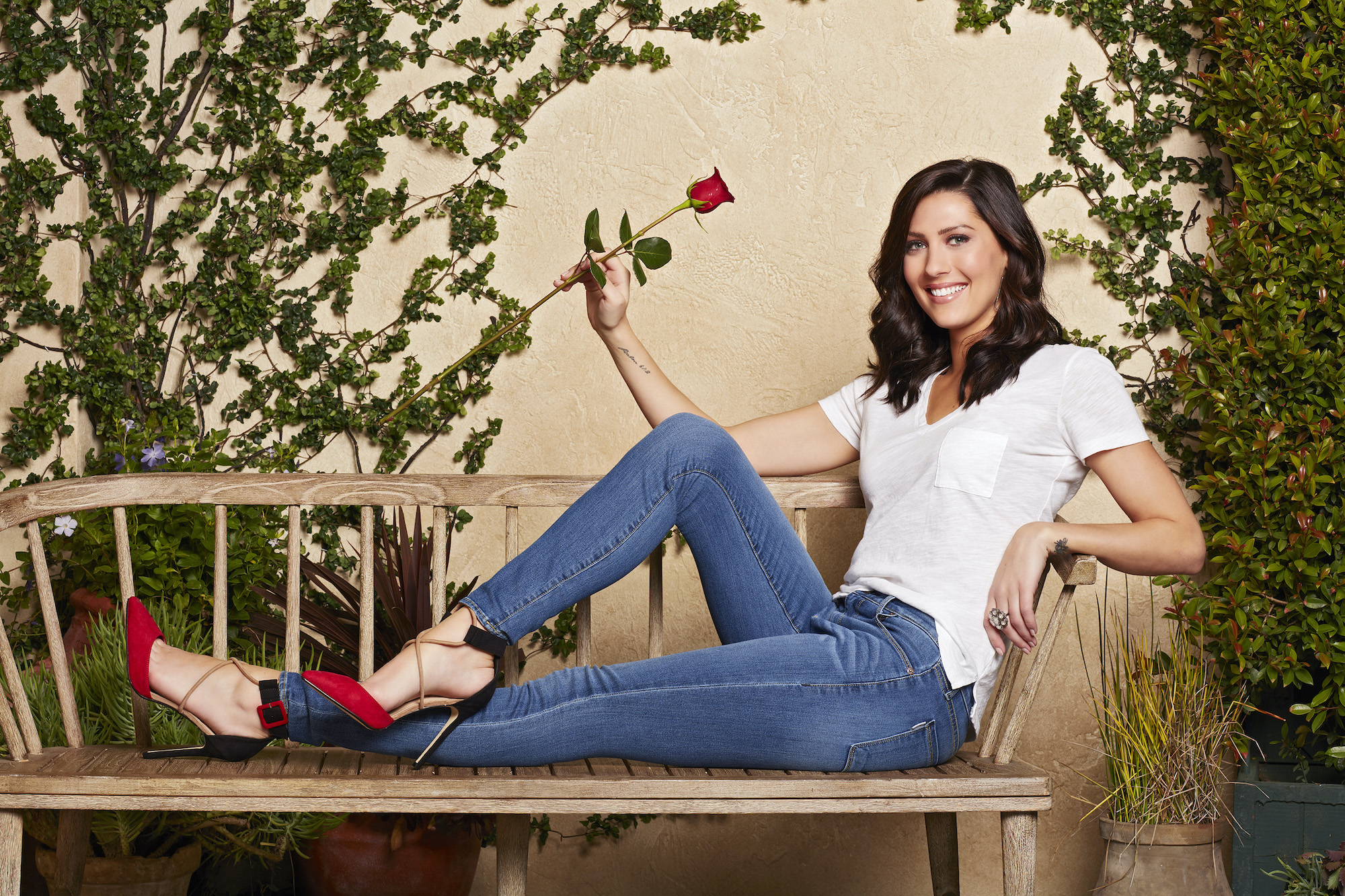 Kufrin took to her social media to clarify that Yrigoyen's views were not her own, and she did not condone them. Yet, Kufrin contends that Yrigoyen's posts were only one of many layers that led to the relationship's demise. Today Kufrin lives happily in Los Angeles. She tells fans that she is busy enjoying her single life. She also stays busy co-hosting the podcast The Bachelor Happy Hour with Rachel Lindsay. 
7. Emily Maynard
Who is the richest Bachelorette? It's Emily Maynard, who joined Bachelor Nation in season 15 of The Bachelor. She was Brad Womack's choice that season after he had concluded his run on season 11 without a leading lady. The two met in season 15, and Womack picked Maynard over Chantal O'Brien. They got engaged, but a few months later, Maynard announced that she and Womack had ended things.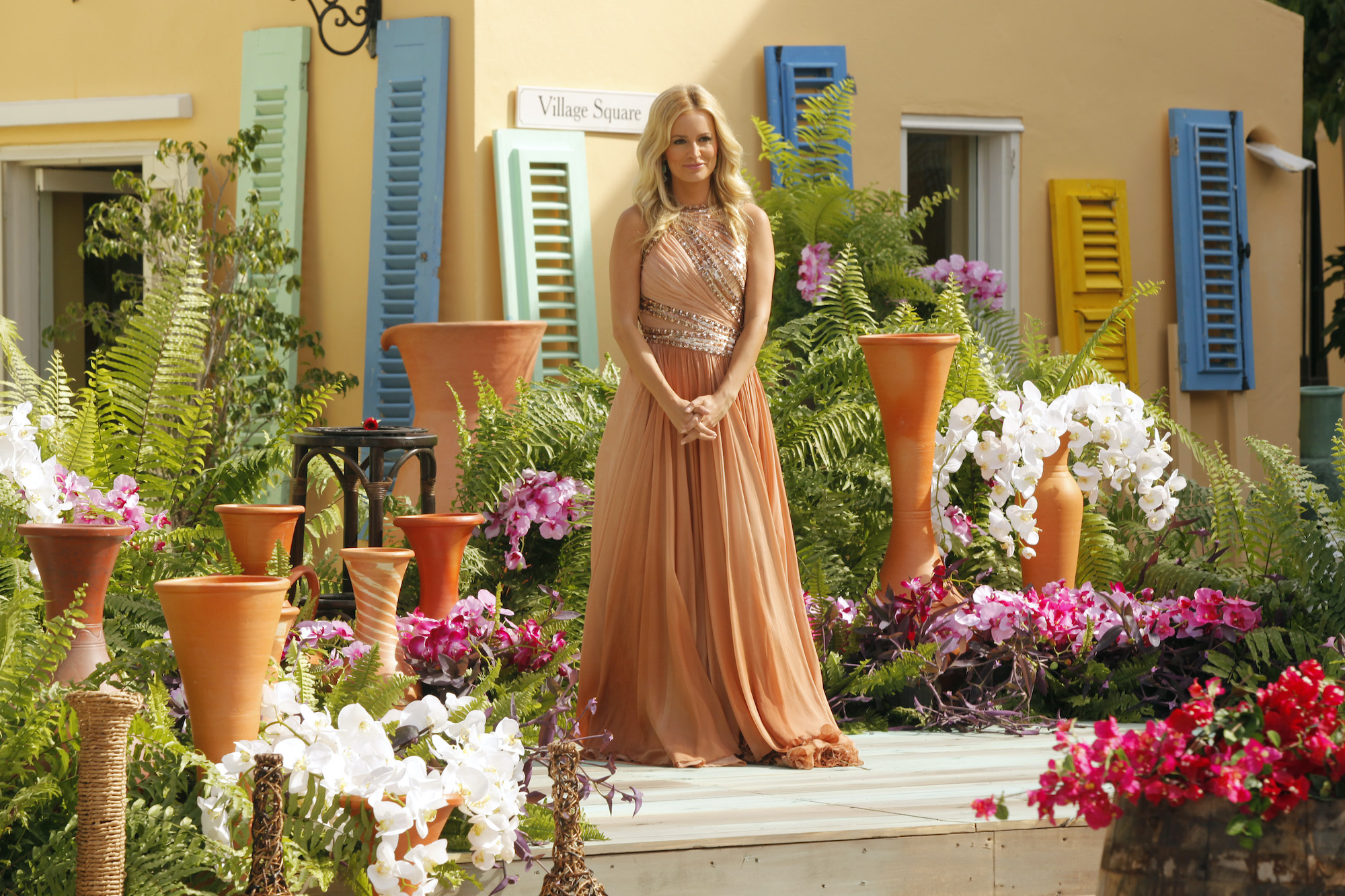 Maynard then appeared in season 8 of The Bachelorette and selected Jeff Holm as her final pick. The two, however, called it quits in 2012 and went on to date other people. Maynard got married in 2014 to Tyler Johnson, and together the couple has four children.
6. Tayshia Adams
Tayshia Adams joined The Bachelor franchise in 2019, appearing in Colton Underwood's season. The reality star made it to the final two contestants, but neither got chosen as Underwood decided to pursue a relationship with Cassie Randolph.
After her appearance in the 23rd season of The Bachelor, Adams joined Bachelor In Paradise in August 2019 and began dating John Paul Jones, only to split a month later. They rekindled their romance and finally ended things in October 2019.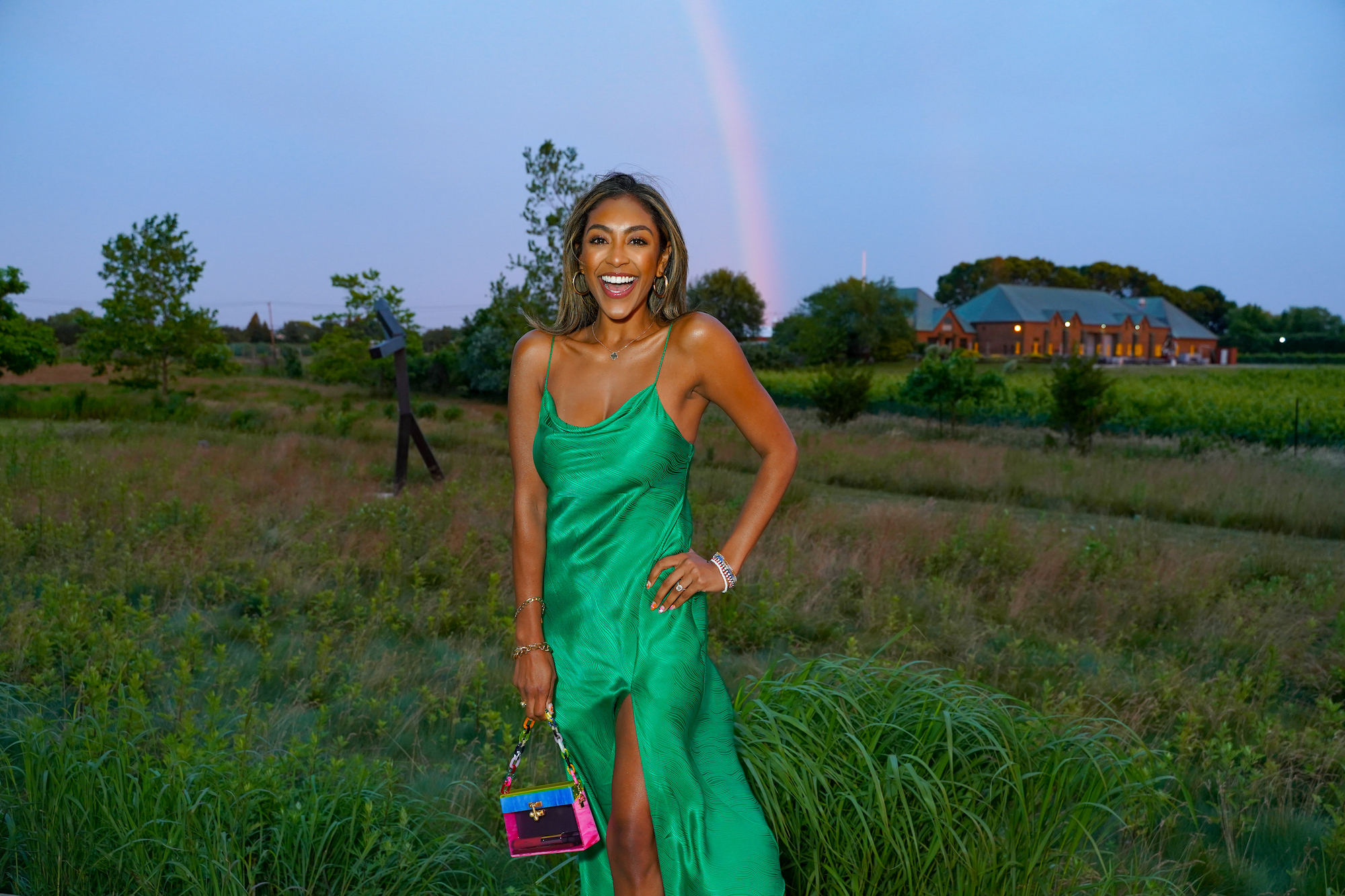 In 2020 The Bachelorette producers announced that Adams would be taking over as season 16's bachelorette after Crawley cut her season short. Adams chose Zac Clark as her finalist, and in 2021, she was announced as the show's co-host after Chris Harrison's exit.
5. Andi Dorfman
Andi Dorfman appeared in season 18 of The Bachelor but pulled out of the competition in episode eight. She then became season 10's bachelorette in 2014, picking Josh Murray.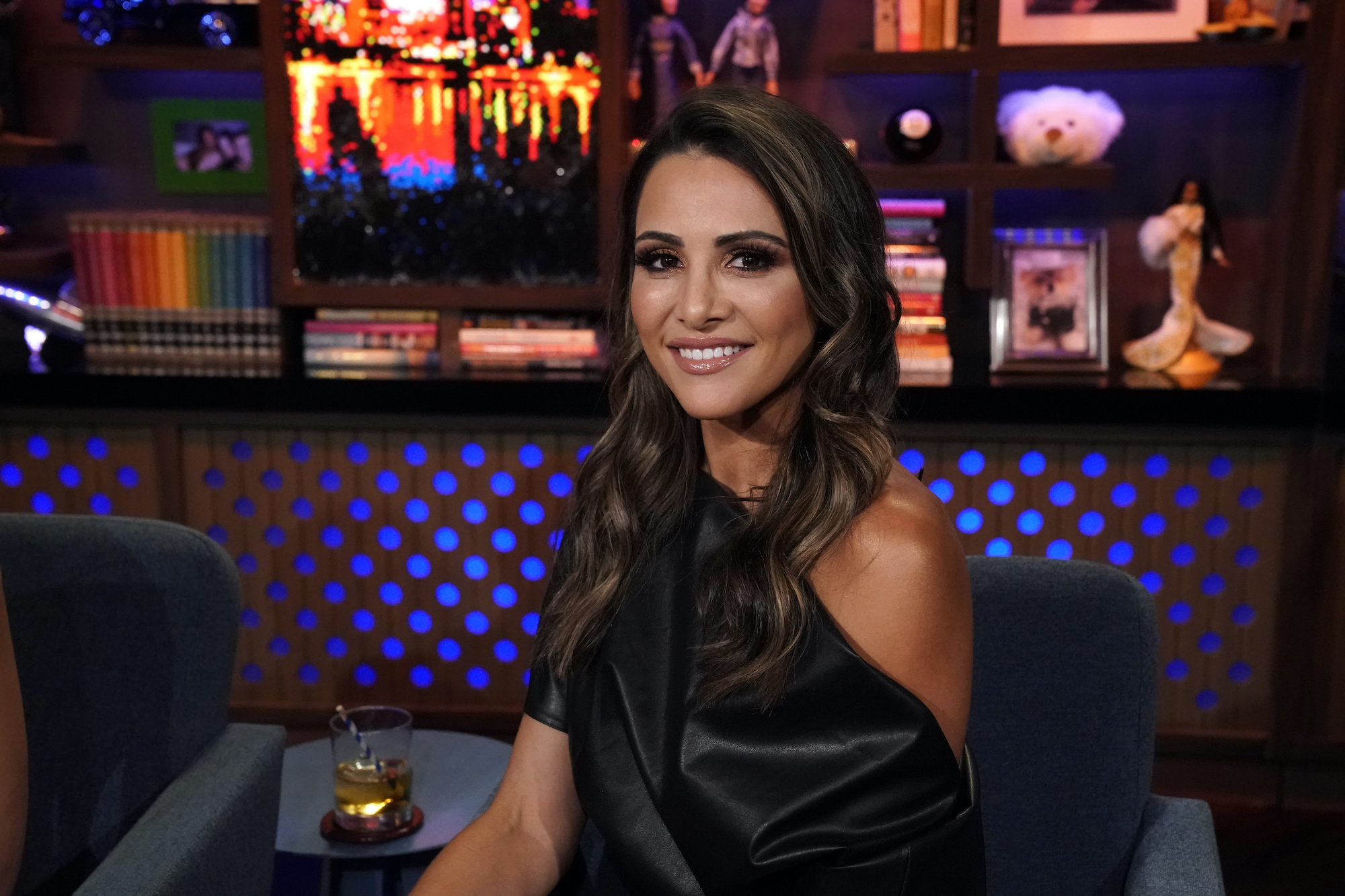 The pair, however, announced their breakup in January 2015. Following her exit from the franchise, Dorfman wrote a book It's Not Okay detailing her relationship and breakup with Murray. She is also a fitness instructor.
4. Kaitlyn Bristowe
After appearing as The Bachelorette's season 11 bachelorette, Kaitlyn Bristowe maintains a large fan base. Currently, she has over 1.9 million Instagram followers. During her season, Bristowe accepted finalist Sean Booth's proposal. The couple remained engaged for three years before they decided to announce their split. Bristowe admitted on the podcast, The LadyGang, that Booth broke up with her because he could not love her.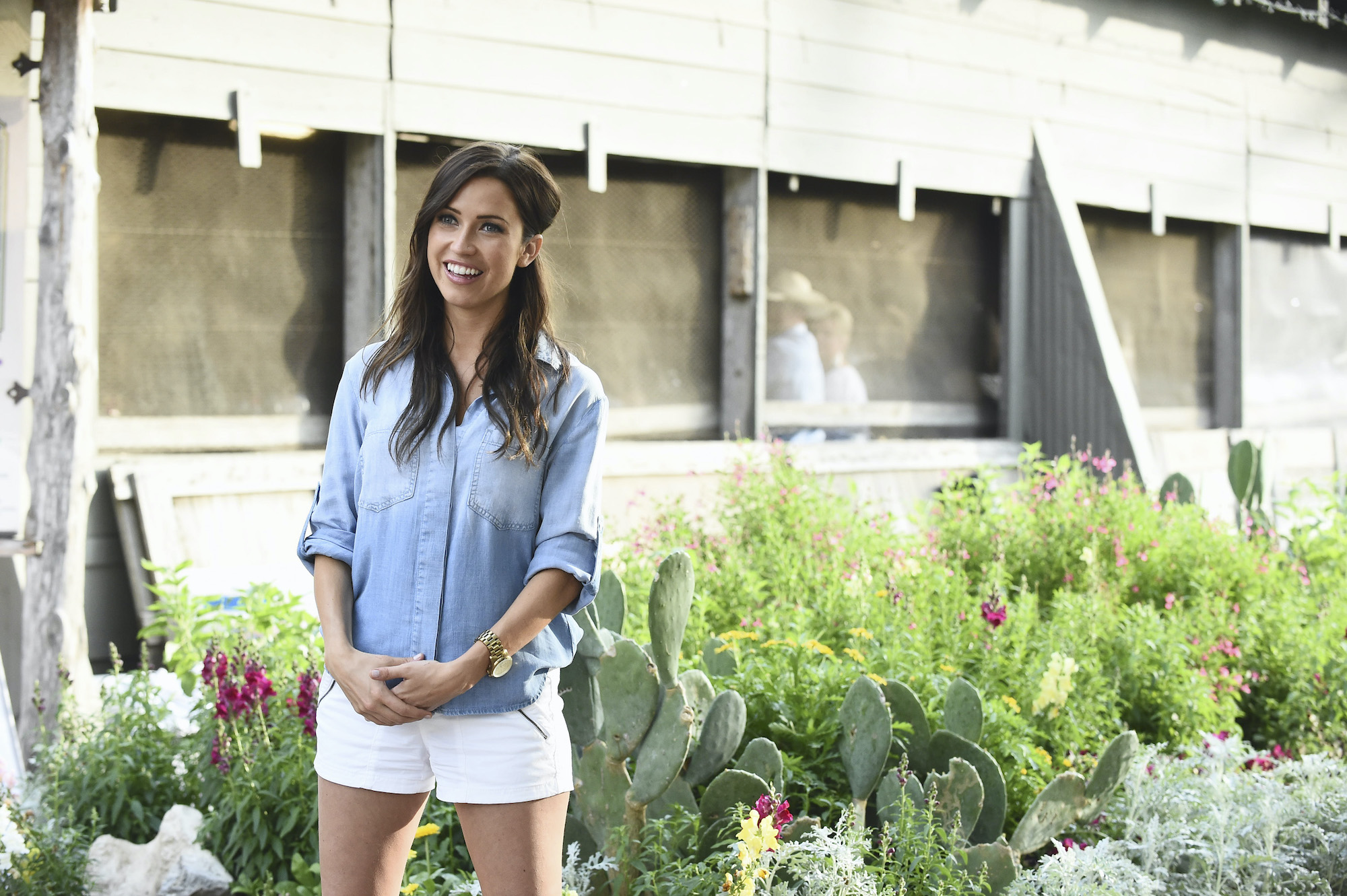 Fortunately, Bristowe was able to move on. She now lives in Nashville with her current boyfriend, Jason Tartick, who coincidentally also appeared on a season of The Bachelorette.
Bristowe has continued to stay in the spotlight since her time on The Bachelorette. She went on to not only appear on Dancing With the Stars, but she also won. Bristowe also hosts the popular podcast, Off the Vine. In 2021, it was announced she would again return to television to co-host future seasons of The Bachelorette. 
3. Trista Sutter
Season one of The Bachelorette starred Trista Sutter. She was lucky enough to find love on the show set an optimistic tone for future contestants. Today she is still married to her Bachelorette choice, Ryan Sutter. Not only were the Sutter's the first Bachelorette couple, but they also televised their wedding, which Sutter later admitted was scripted.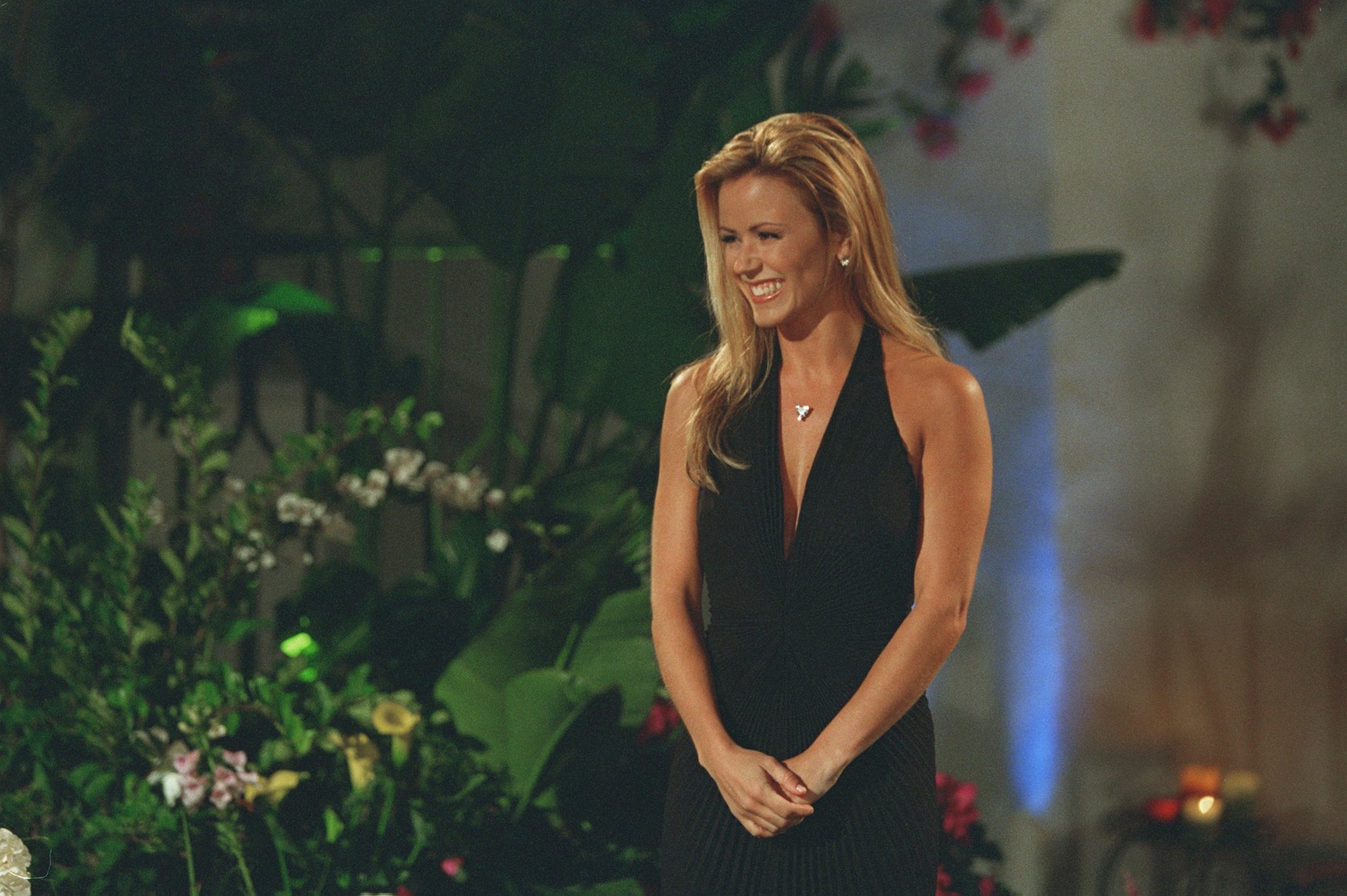 The couple is fifteen years strong in their marriage and share two children. Sutter's success brought her future opportunities, including a chance to compete on the first season of Dancing with the Stars. She also wrote Happily Ever After: The Life-Changing Power of a Grateful Heart.
2. JoJo Fletcher
Fans definitely are not forgetting The Bachelorette's season 12 leading lady, JoJo Fletcher. She boasts an impressive 2.3 million Instagram followers. Her season was a success. Today she is still engaged to her final pick, Jordan Rodgers. Fans can keep updated on the beloved duo on their Kin web series, Engaged With JoJo and Jordan.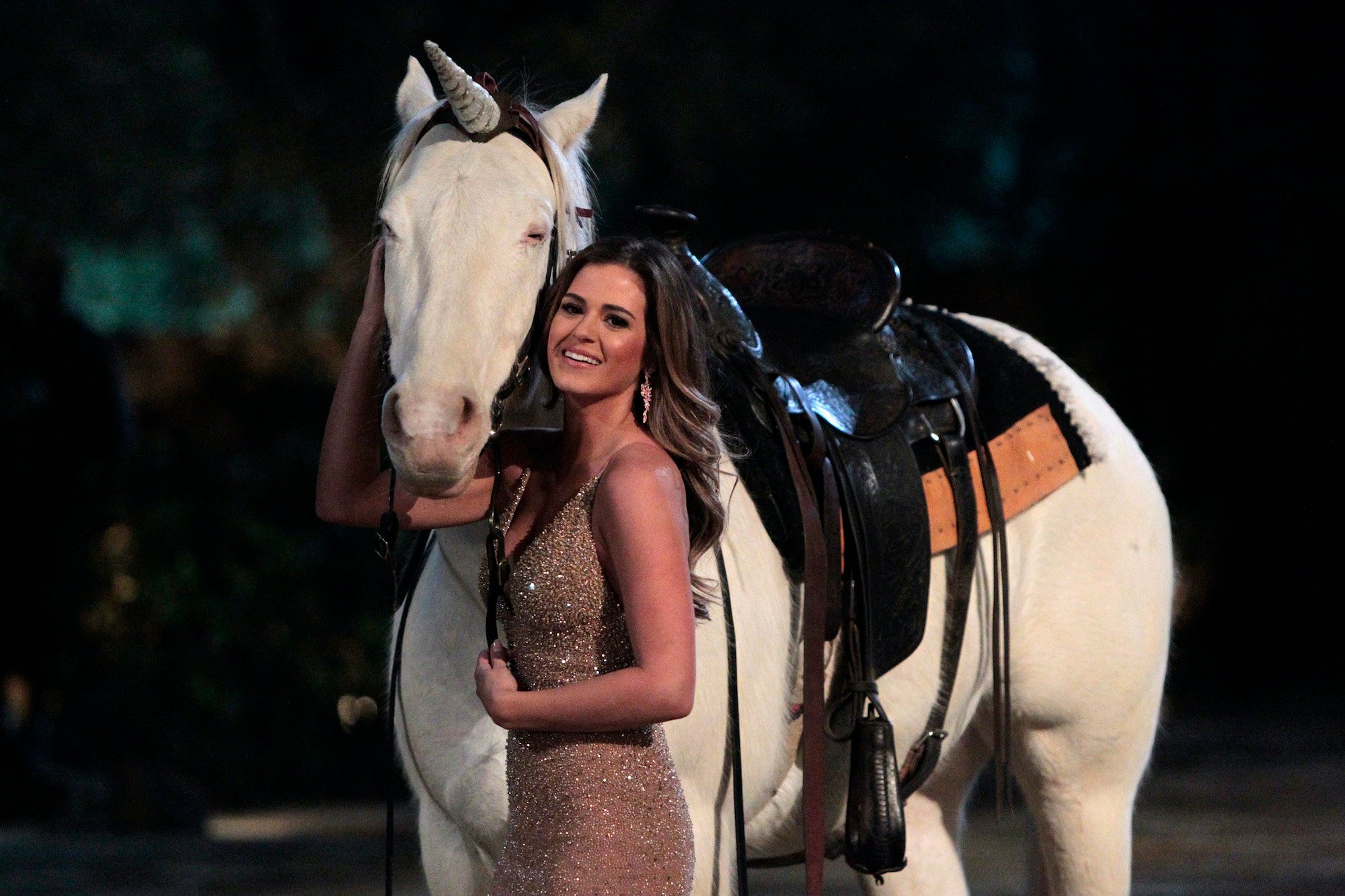 Fans also might be lucky enough to see Fletcher and Rodgers tie the knot in a special television wedding. Now fans can follow the couple in their series, Cash Pad on CNBC. Together, the couple travel and flip houses with the intent of turning them into short-term rentals. The show premiers on July 23.
1. Hannah Brown
Last but not least, Hannah Brown has a massive following of 2.6 million on Instagram, and out of all the Bachelorettes, she's undeniably a fan favorite. Brown starred as the bachelorette on season 15 of the franchise and quickly became a fan favorite. In the end, she accepted a proposal from the final contestant, Jedd Wyatt, but their relationship fell apart shortly after that when news came out that Wyatt had a girlfriend at home.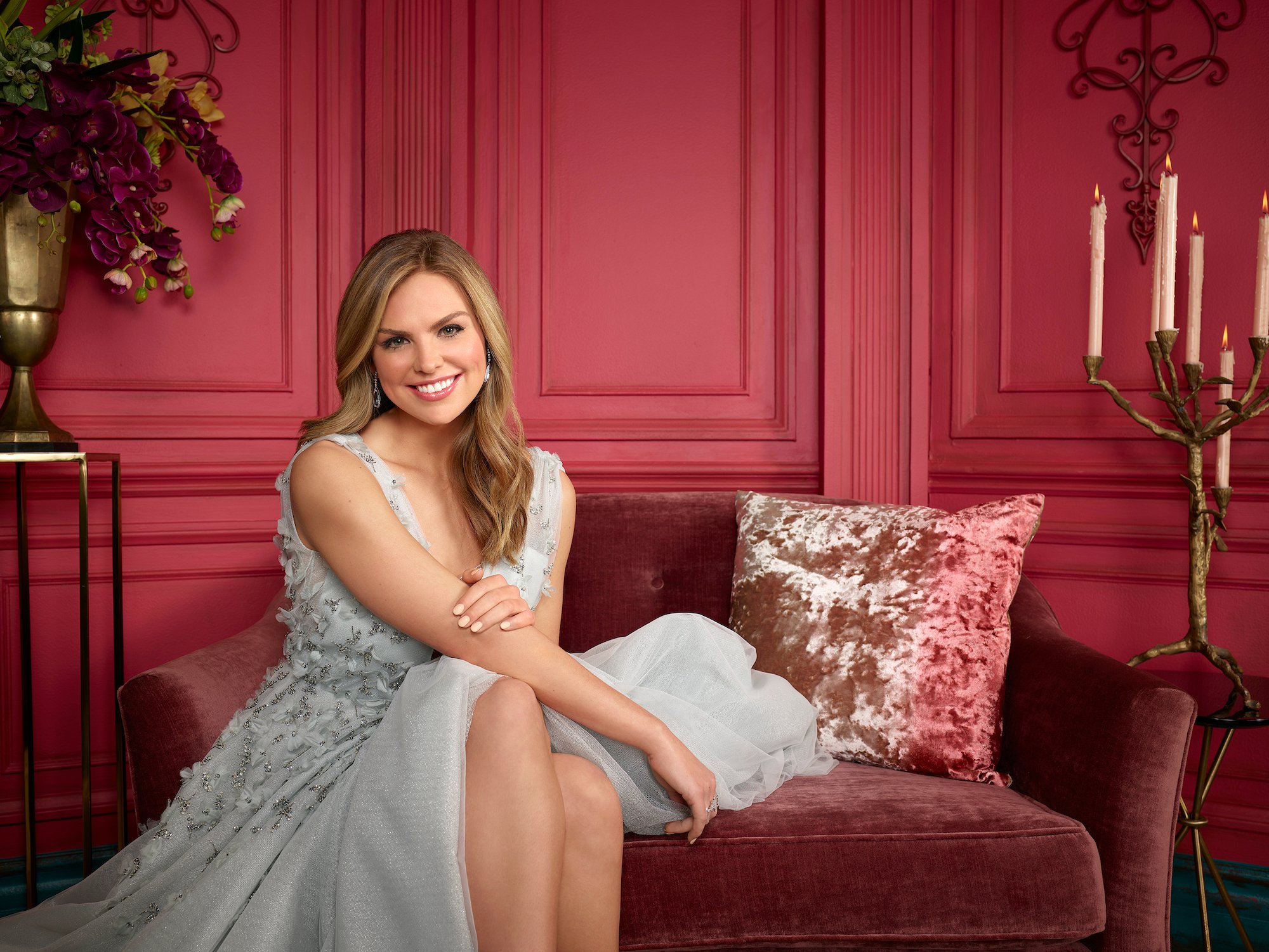 Since her time on The Bachelorette, Brown went on to compete on season 28 of Dancing With the Stars. She won the final with professional dancer Alan Bersten. Her personal life continues to flourish as well. Today she lives in Los Angeles and has been seen getting cozy with model Adam Woolard.
RELATED: 'The Bachelorette': Did Katie Thurston Hint Whether She Picks Greg Grippo?