'Everybody Hates Chris': Where Are the Cast Members Now?
Here's what the cast of 'Everybody Hates Chris' is up to now.
It doesn't matter that Everybody Hates Chris ended in 2009, because the material is still fresh and relatable. Set in the 1980s, the comedy series chronicled Chris Rock's upbringing in Brooklyn, New York and his experiences at Corleone High School.
With tales about Chris's family, the side-eye worthy school, and the colorful neighborhood characters, Everybody Hates Chris kept people rolling with laughter and solidified itself as a classic TV show. It's been more than 10 years since the series wrapped and fans saw Chris announce he was leaving high school, but where are the cast members now?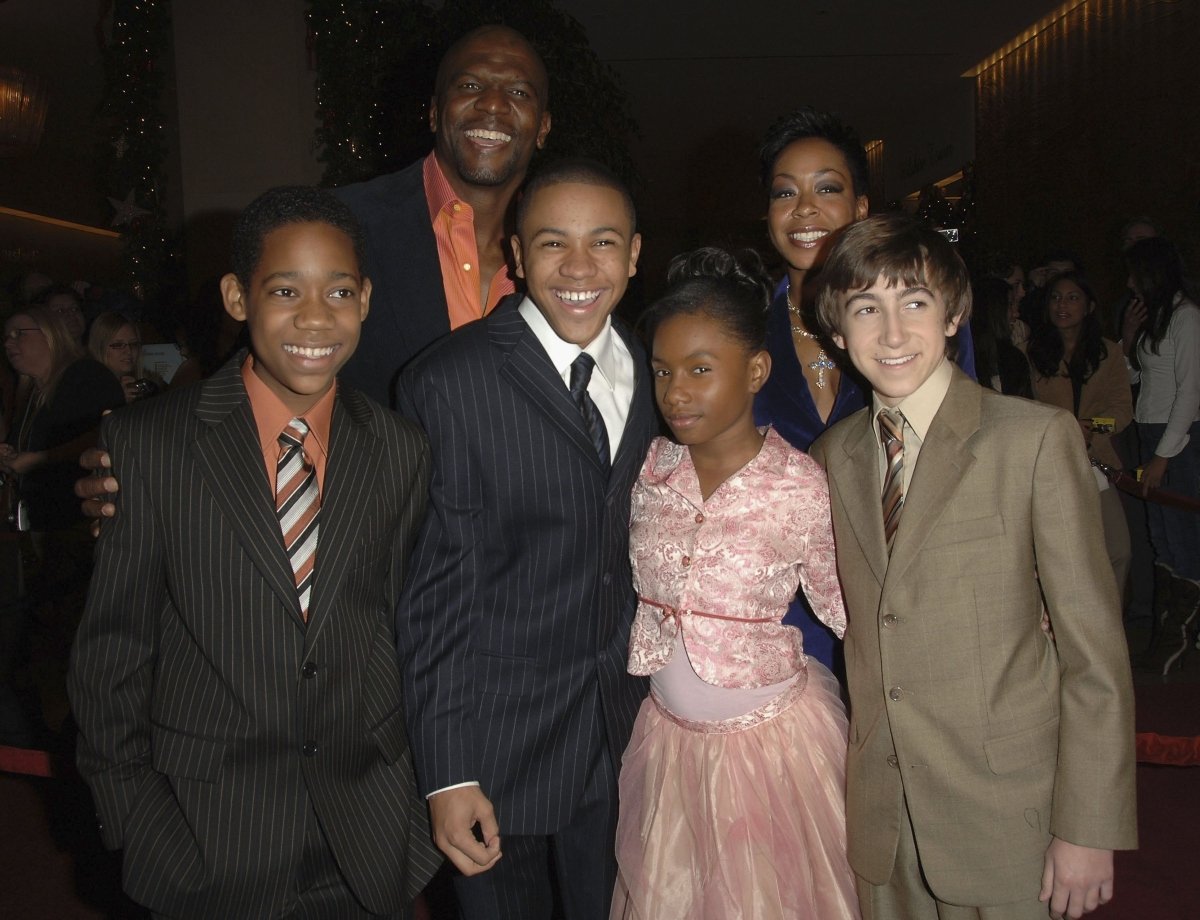 Terry Crews
Terry Crews was the hardworking patriarch on Everybody Hates Chris. Julius Rock is the epitome of cheapskate dads, and he's often referenced in memes and general conversations about hilarious TV fathers. And because of him, Rochelle never needed her job.
Crews is still very active in TV and film with roles in Brooklyn Nine-Nine, Craig of the Creek, Deadpool 2, and a hosting gig on America's Got Talent.
Tichina Arnold
As Rochelle, Tichina Arnold had some of the most iconic one-liners and legit mom threats on the show. Arnold had a successful acting career before the show — many fans know her from Martin — and she continues to stay busy on and off screen. She's raising a teenage daughter and Arnold currently stars in The Neighborhood alongside Cedric the Entertainer.
Film-wise, she's been in Clover, The Last Black Man in San Francisco, Countdown, and the upcoming Wonder London. She also pops up with bestie Tisha Campbell to host TV events such as the Soul Train Awards. But fans will have to give up hope on a Martin revival, as the cast made it clear it won't be happening.
Tyler James Williams
Everybody loved Tyler James Williams as Chris, the eldest sibling in the family whose luck never seemed to be on the good side. Viewers watched Williams grow up on screen as the main character.
But when the show ended, he went on to star in 2014's Dear White People, as well as The Walking Dead, Criminal Minds: Beyond Borders, and Whiskey Cavalier.
More recently, Williams snagged a few films roles in The United States vs. Billie Holiday and The Wedding Year. His next project is an upcoming ABC sitcom titled Abbott Elementary. Williams is also an advocate for Crohn's disease awareness, a condition that he was diagnosed with in 2017.
Tequan Richmond
Tequan Richmond played Chris's younger brother Drew, the athlete and girl magnet. He's still in the acting game and appeared on General Hospital from 2012-2018 and a number of movies. Richmond's latest role is father, as he welcomed a baby in early 2021 with his Boomerang co-star and girlfriend, Tetona Jackson.
Imani Hakim
Imani Hakim brought feistiness to Tonya, Chris's bratty, tattletale sister. After the show wound up, Hakim moved on to new TV and film roles, and landed the lead in 2014's The Gabby Douglas Story. She's also been in Sharknado 4, Cam, and most recently, Apple TV's Mythic Quest: Raven's Banquet.
Vincent Martella
Though many of the show's fans know Vincent Martella as Chris's best friend Greg Wuliger, he already had a large fan base from his work as a voice actor on the beloved Phineas and Ferb. He's Phineas!
He too was in The Walking Dead. But Martella still does plenty of voiceover work and occasionally shares videos of himself doing everyday things.
Paige Hurd
Paige Hurd played Chris' crush, Tasha Clarkson, whose grandmother kept a close eye on her. Hurd now stars in Power Book II: Ghost as Tariq's classmate and one of his many love interests. She's also in The Oval where she plays Gayle, the troublemaking daughter of the first couple.