'Everybody Loves Raymond': 'Amy' Actor Monica Horan on When She Realized Her Marriage's Private Moments Were in the Show's Scripts
Although Monica Horan, who played Amy MacDougall Barone on the classic comedy series Everybody Loves Raymond, wasn't part of the original cast, it didn't matter.
Once she arrived, she was a perfect fit and viewers loved what Horan brought to the cast: a needed measure of sweetness to balance out the sarcasm and yelling.
The actor, married to show creator and producer Phil Rosenthal, explained to the Archive of American Television in 2005 how unsettling it was the first time she realized her private marital moments were in a script of the show.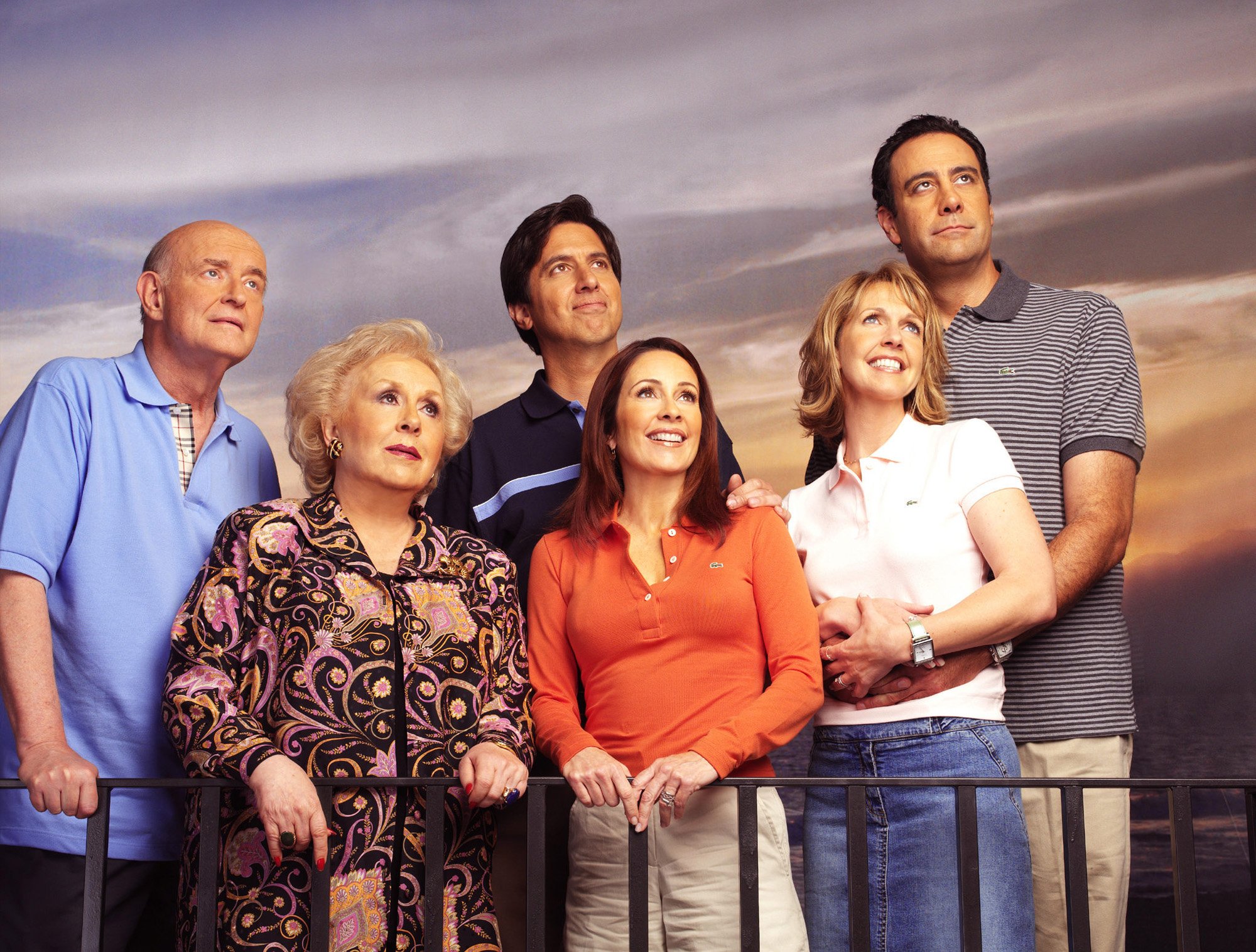 'Amy' wasn't part of the original cast
Monica Horan began appearing on the series in the middle of the first season. She had already made the decision to stop acting and to stop pursuing jobs in entertainment.
"That was kind of a little miracle," she said of the opportunity to work on Everybody Loves Raymond, "because I had just said I'm not going to go for [acting] anymore and they had this part [of Amy MacDougall]. It was a part that was the closest to me that I'd ever done before."
Horan explained that the character of Amy is loosely based on her own personality and that her husband, Phil Rosenthal, "thought that my personality would be funny with Brad [Garrett, who portrayed Robert Barone on the series]. So, that's how that started."
No one was sure if the character of Amy would return until, Horan said, CBS CEO Les Moonves, who was unaware Horan was married to the show's producer, said he liked the chemistry between herself and Garrett.
Her reaction to seeing her life play out on the show
While Horan was aware her husband used moments from their marriage in the show's scripts and was fine with him doing so, it still was "surreal," she said, to hear what had taken place in their home a week before being rehearsed by Ray Romano and Patricia Heaton on the show's set.
"I literally was in hair and makeup," she recalled, "when I first saw [the episode called "Bad Moon Rising"]."
Horan and Rosenthal had had a private argument in their home because of her premenstrual moodiness, which Rosenthal used to write "Bad Moon Rising," that would go on to earn an Emmy Award.
In "Bad Moon Rising," Heaton's character, Debra, is going through premenstrual syndrome (PMS) and experiencing severe mood swings, while her husband, Romano's Ray Barone, tries to assuage and help her with over-the-counter PMS medications.
"When I heard that dialogue, where she's saying, 'You always want to give me medicine, you just want to medicate me, did you ever try hugging me?' I said that, 'Why don't you try giving me a hug?' And Ray goes, 'This is not huggable!' I mean, that happened right above this room, verbatim," Horan said, pointing up. "So that was a surreal experience. It's very personal."