'Everybody Loves Raymond': Brad Garrett Said Doris Roberts 'Was the Only Cast Member Who Could Outdrink Me'
Everybody Loves Raymond star Brad Garrett can always be counted on for a blisteringly humorous take on just about any situation and about just anyone.
His fellow cast members on the classic comedy are not off-limits when it comes to Garrett's observations, as evidenced in his 2015 memoir, When The Balls Drop.
Here's what he had to say about his fellow cast member Doris Roberts.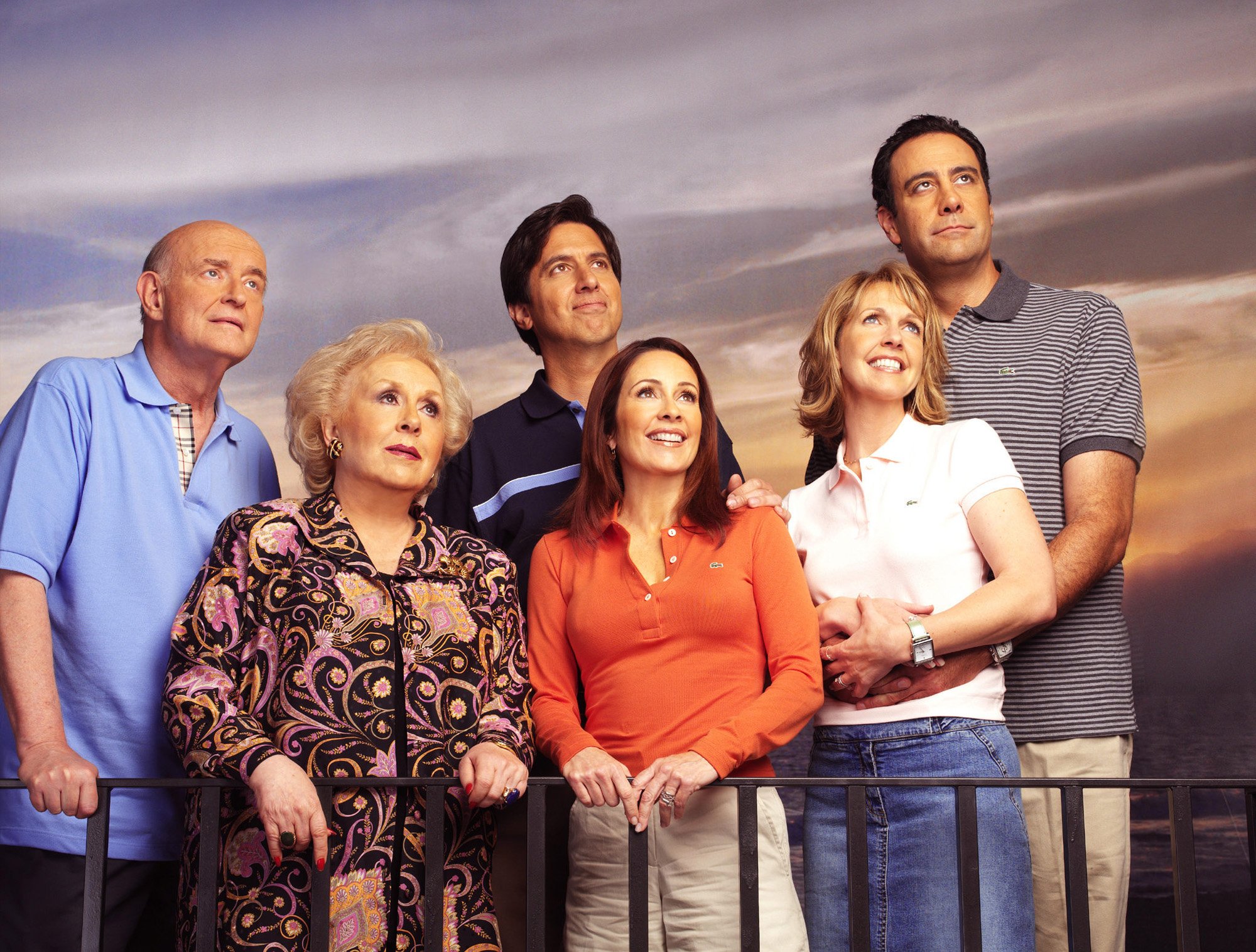 Doris Roberts had this to say about Brad Garrett
In her 2005 conversation with the Archive of American Television, Doris Roberts, who died in 2016, spoke at length about her Everybody Loves Raymond cast mates. "The best part of the show is that we not only like each other," she said. "We've never had a fight or had anybody acting out of star turn – most importantly we trust each other."
Specifically about Garrett, Roberts went on, "When I hug [Garrett], my nose is in his belly button practically! He's wonderful. We have a good relationship, in fact of all the [cast members], I play cards with him more often than I see the other actors. I think he's hysterical, I think he's funny, and I think he's loved by the audience because he's a victim. To be that big, 6'8" tall and to be a victim is something.
Garrett enjoyed Doris Roberts' life- of-the-party ways
Brad Garrett started his career out as a stand-up comedian, with a wickedly honest sense of humor that holds nothing back.
In his memoir When The Balls Drop, Garrett says of the actor who played his mother on the comedy, "Doris Roberts, who played Marie, was the only cast member who could outdrink me. The broad could party and loved to play cards."
RELATED: Patricia Heaton Reveals How She Would Portray Debra Barone on 'Everybody Loves Raymond' Today
The 'Til Death star continued, saying how much he and Roberts were alike.
"It was like we were separated at birth," he wrote, "right down to the forty-two-inch waist. The woman is a tenacious self-promoter and will go to a ribbon cutting at the Pottery Barn if there's free champagne."
Concluding, he wrote what so many of the show's fans would completely agree with: "She's an extremely gifted actor, and you can't imagine anyone else playing the role of Marie."
The remaining members of the 'Everybody Loves Raymond' cast recently reunited
In October, the cast of Everybody Loves Raymond reunited to remember their late co-star Peter Boyle who played Frank Barone on the series. Boyle died in 2006 from multiple myeloma and heart disease.
Patricia Heaton who played Debra Barone on the series tweeted at that time, "Heads up Everybody Loves Raymond fans! Our table read reunion on Oct. 23rd is FREE! But all donations to honor the memory of Peter Boyle are gratefully accepted. Go to http://myeloma.org for info!"
The Everybody Loves Raymond cast each year has performed selected scenes from the sitcom. This year, due to COVID-19, Patricia Heaton (Debra Barone), Ray Romano (Ray Barone), Brad Garrett (Robert Barone), and Monica Horan (Amy Barone) decided to act out their roles for the event as a table read via video from remote locations.