'Everybody Loves Raymond': Doris Roberts Once Said This Was the Best Part of Being on the Classic Sitcom
For actor Doris Roberts, playing Marie Barone in the classic comedy Everybody Loves Raymond was the role of a lifetime. Beginning in the 1950s, Roberts' career spanned decades until her 2016 death and saw the tireless actor take on numerous roles in many films and television series. But she will essentially be known for her part as the lovingly controlling Barone family matriarch.
Shortly before Raymond ended, Roberts shared what it meant to have been part of the beloved series, as well as the aspect of it that meant the most to her.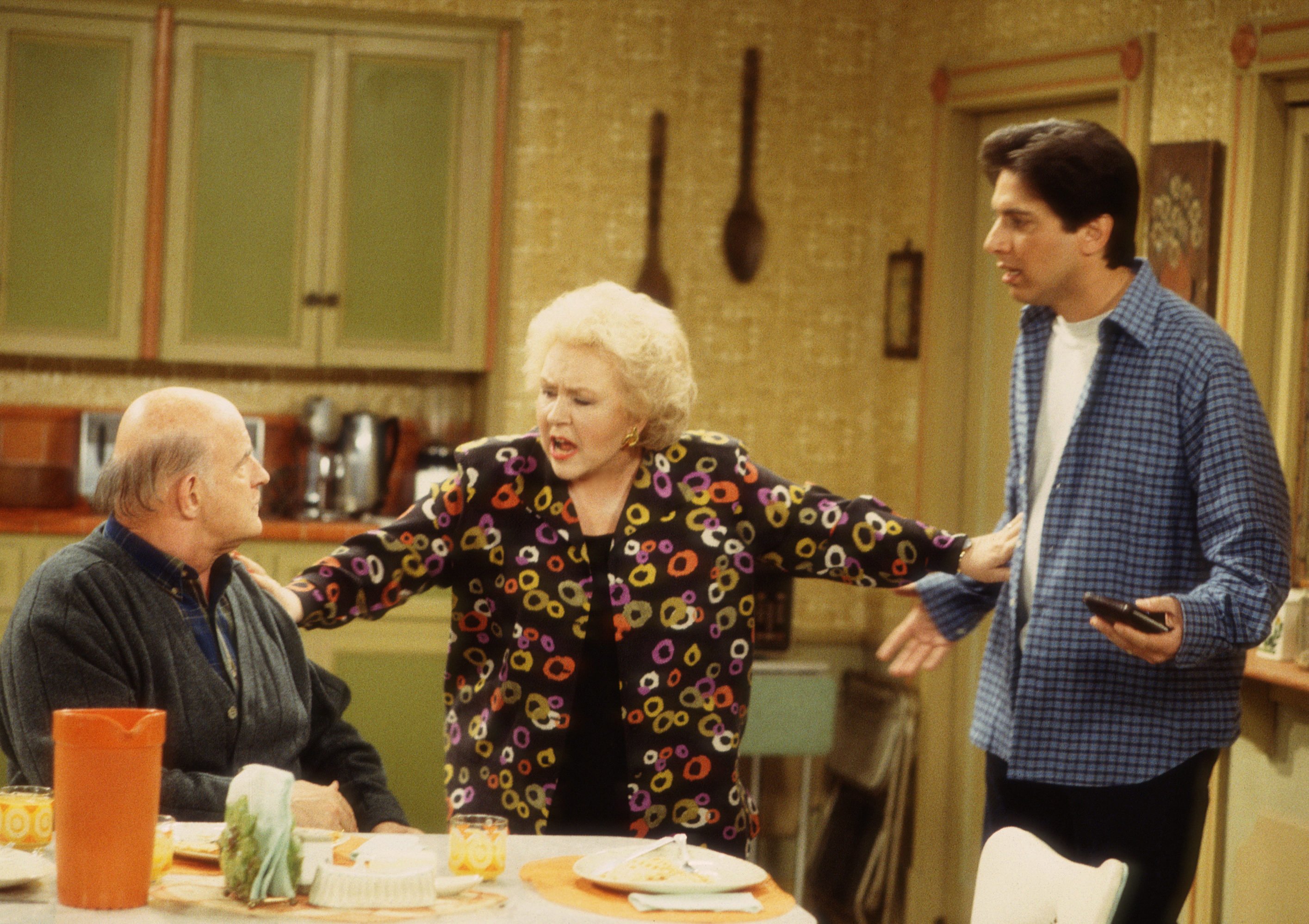 Roberts was chosen from 100 women auditioning to be Marie Barone
In a 2005 interview with the Television Academy Foundation, the former St. Elsewhere star explained the intricacies involved in bringing the character of Marie Barone to life — and revealed that she nearly didn't bother to audition.
"I do, I think, a darn good job [of playing Marie Barone]," she said. "It's a thin line because you could hate her and turn that show off. But you don't; you laugh at her."
Roberts explained how she earned the part of Marie. "They read over 100 women for the part before they called me up," she recalled. "I don't know what took them so long, but anyway … At the time I was directing a play with 23 people and music, I was way in over my head."
The actor remembered insisting to her agent that she simply didn't have time to audition for the part: "They said, 'Yes you do, we talked to your producer, you have Monday off.'"
What Doris Roberts called 'the best part' of 'Raymond'
As the actor described in her interview, what she appreciated most about being on Everybody Loves Raymond were her castmates. Again, she had been in the industry for decades and had worked with an array of personality types — Roberts had seen it all when it came to co-stars.
"The best part of the show is the fact that we all not only like each other," she said. "We honestly do. We've never had a fight, never had anybody acting out a star turn or all that nonsense that people tend to do."
The actor said 'we trust each other' of her 'Raymond' co-stars
Roberts, who had appeared in films such as Barefoot in the Park and iconic television series including The Mary Tyler Moore Show, All in the Family, and Barney Miller, added about her Raymond castmates: "Most importantly, we trust each other. We don't try to upstage, we don't try to take the camera away, we don't do stupid things like that. We trust each other and respond to what's happening. That's why [the show] is as good as it is.
"That's what you see. You see a dysfunctional family who trusts each other, who live with each other, who love each other honestly, basically underneath all of that. …That's why it's so successful."