Patricia Heaton On the 'Everybody Loves Raymond' Wardrobe: 'I Wore the Same Cashmere Sweater Set for 9 Years'
Find out what 'Everybody Loves Raymond' star Patricia Heaton had to say about her wardrobe during her 9 seasons on the long-running show.
Patricia Heaton played overworked, underappreciated homemaker Debra Barone on the classic CBS comedy, Everybody Loves Raymond for nine years.
The industry veteran has been asked about nearly every aspect of playing Debra, and she described at one point what she thought of her wardrobe on the show during the almost decade-long role.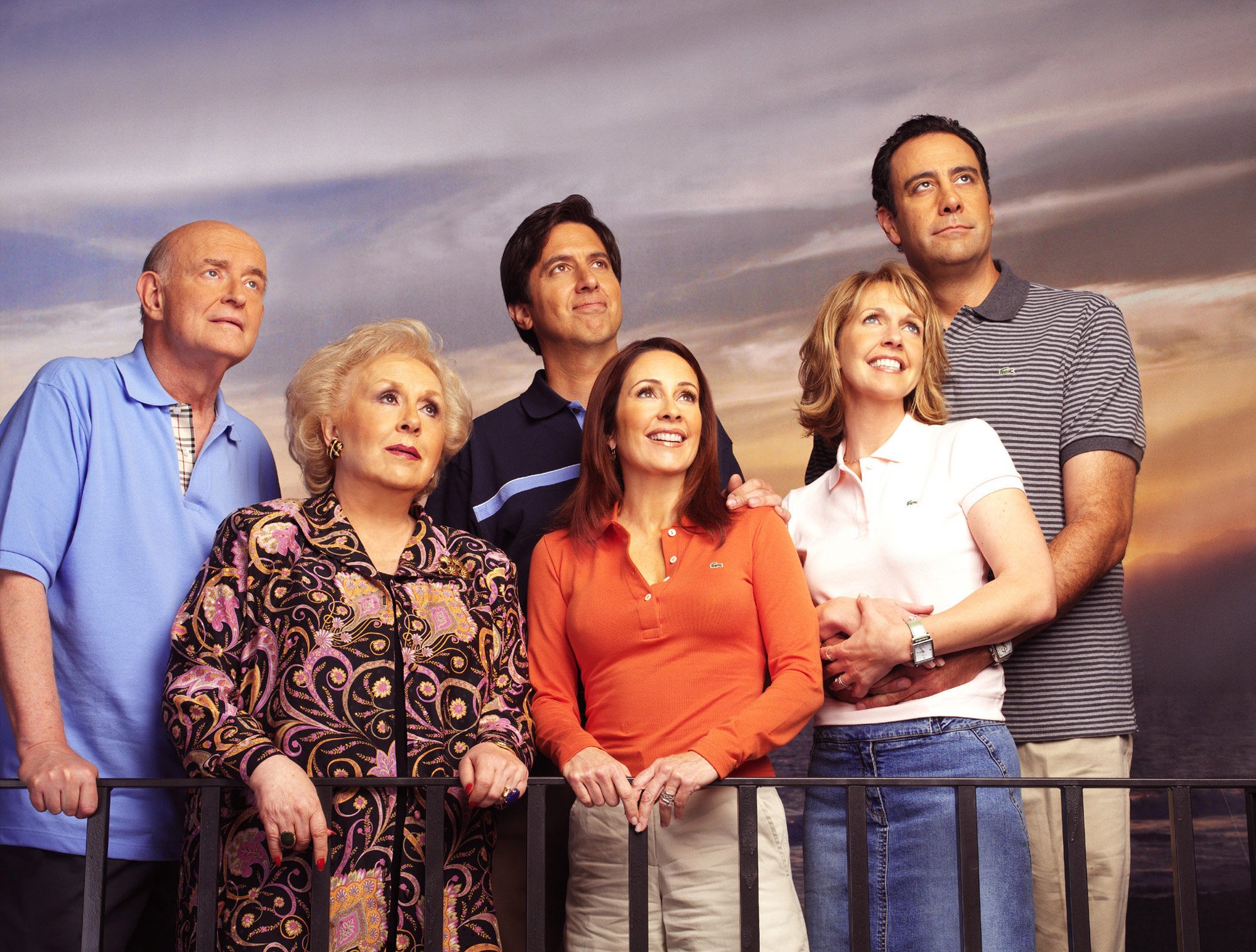 Patricia Heaton's audition proved she was as much of an overworked mother as 'Debra Barone'
Heaton was one of many women trying out for the part of Debra Barone on Everyone Loves Raymond. Heaton was a busy mother and just wanted to get the audition out of the way. As it turned out, her obvious "mommy"-weary appearance and demeanor went a long way for her.
"I had a babysitting conflict," she told NPR in 2010. "I was kind of, you know, frazzled and hassled and, you know, mad at my husband for something… And that all worked perfectly for this part."
What clinched Patricia Heaton as Debra for Ray Romano
As rushed as she was, Heaton put her all into the audition. In fact, during her try-out, still in character as Debra Barone of course, she full-out kissed Ray Romano.
In a conversation with the New York Daily News in 2002, Romano said that kiss convinced him and the show's executive producer, Phil Rosenthal, that Heaton was all in.
"She came in and Phil and I thought this is it, this is her," he said. "Not only do I think she bought it, but the scene calls for the actress to kiss me and she was the only one who kissed me on the lips. So I said, 'She's in, she's dedicated.'"
Patricia Heaton gets honest about her show wardrobe
Asked by the Television Academy Foundation in 2006 to discuss her wardrobe on the show, Heaton emphatically said, "Oh, it wasn't a wardrobe! First of all, I think I wore the same cashmere sweater set for nine years in different jeweled tones because that's what works on television."
She continued: "Anytime I tried to go a little bit outside the box, I'd get a note from Phil saying, 'You know, the hair's too glamorous!'"
Heaton made clear that with four children of her own throughout the series, the last thing on her mind at the time was her hair and makeup. And she appreciated that, while she was on the show playing this character, this fact worked in her favor.
"The wardrobe was not a big deal," Heaton explained. "And I think that's what, you know, made the show, showed off what a great show it was. Because some shows come on and the character's hairdo starts a cultural revolution. Or the clothing."
She continued: "Raymond had none of that to stand on. There wasn't any great sexy stuff in it…It was really just about the characters. And it really just stood on that alone, which I'm really proud of and grateful for."