'Raymond' Exec Producer Phil Rosenthal 'Can't Believe' There's No Network Interest Yet In a Reboot of the Classic Comedy
This year marks the 25th anniversary of Everybody Loves Raymond's premiere on CBS. According to the show's creator and executive producer Phil Rosenthal, a nostalgic reboot of sorts is in the planning stages for the classic comedy. The problem is, he can't find a network that will run it.
Here's more on the still-popular show's predicament.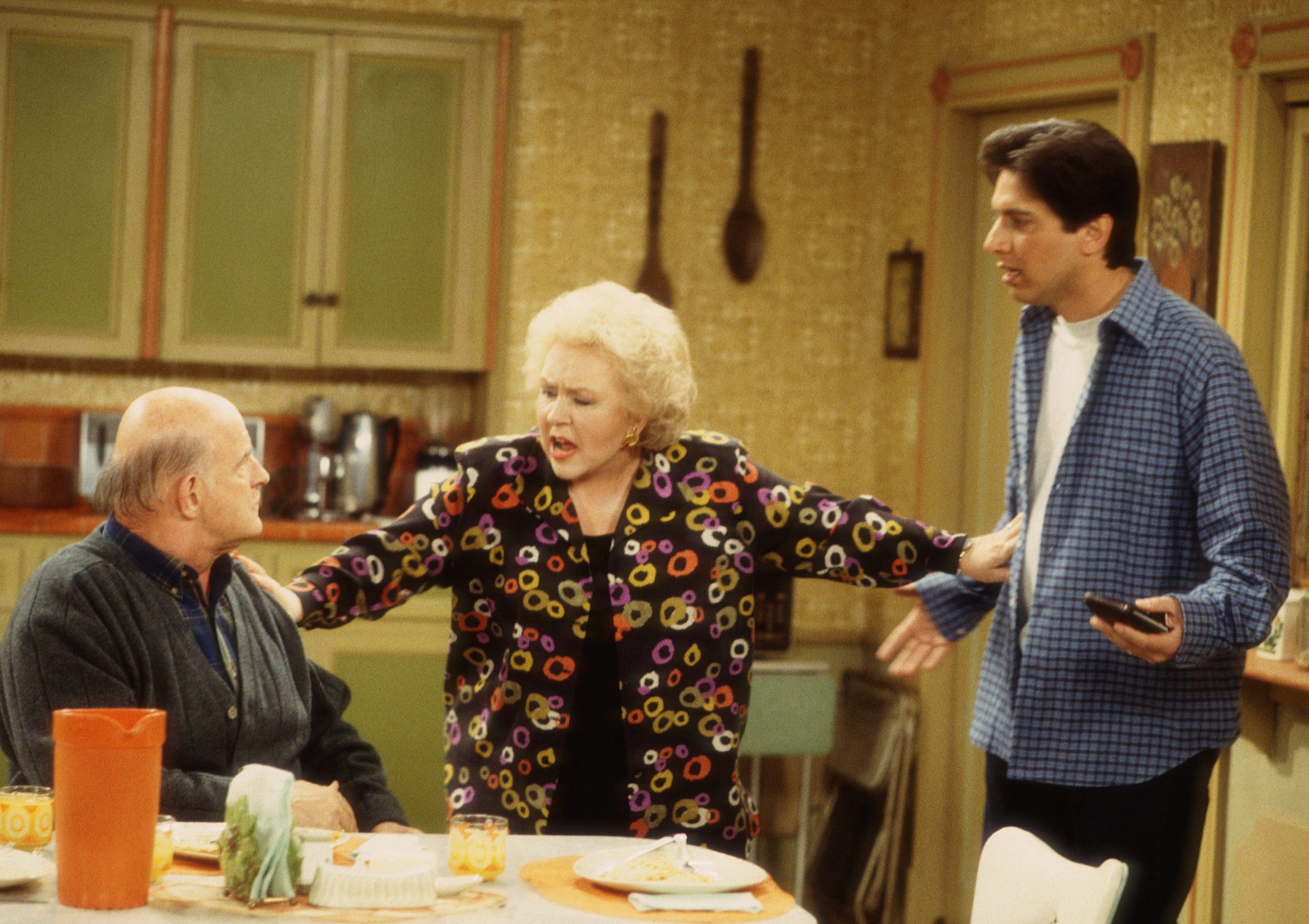 The remaining cast members have said there could never be a true reboot
Show star Patricia Heaton told Us Weekly in 2018 that a revival of the CBS comedy that ended in 2005 simply wouldn't make sense. "I don't think it's possible now with Peter [Boyle] and Doris [Roberts] gone," she said. "It just wouldn't be the same show."
Boyle and Roberts respectively played Frank and Marie Barone, who lived across the street from Heaton and Ray Romano's characters Debra and Ray Barone. Boyle died in 2006 and Roberts more recently in 2016.
Show star Romano wasn't on board with the idea of a reboot, either, arguing that it would be incomplete after the deaths of Boyle and Roberts, as well as that of young cast member Sawyer Sweeten in 2015, as he told UPI . "The parents are gone," he said. "Both parents are gone and they were so the show. We just don't believe it would do the show justice or be good enough to do it. Not only that, but one of the kids is gone also, so, I never say never, but I think it's 'no.'"
Rosenthal says he 'can't believe' there's no interest in a reboot yet
The executive producer expressed his surprise in shopping around a Raymond reboot to learn that networks weren't falling over themselves for the opportunity to air it.
"Here's what I really can't believe. I've pitched to now a couple of different places," Rosenthal said on SiriusXM's Pop Culture Spotlight with Jessica Shaw. "We can do a reunion special, we can tell the stories of the things that have happened to us at home…and it seemed to work for Friends and, no takers."
The industry veteran became philosophical about the predicament
Quoting a classic film, Rosenthal admitted this is show business and is willing to wait and see if any interest from networks develops.
"This is the business we've chosen for ourselves," the Somebody Feed Phil star said. "As they say in The Godfather, there's no, there's no rhyme or reason to anything," he said. "If they see money, they go for the money. If they see demographics that they want, they go for that. I'm not blaming them. Times are tough for them as well. And I'm not singling out any network. There are plenty of entities who have been involved with the show that could do a reunion show and a reunion special, certainly doesn't cost as much as producing a real episode of a show."
It would be a shame to not acknowledge the comedy's milestone year with some sort of look-back or retrospective with the remaining cast members. Perhaps Rosenthal's comments will draw out some "takers" who will give a home to the Everybody Loves Raymond reboot its fans are hoping for.