'Everybody Loves Raymond': This Show Star Said He Was So Relieved Ray Romano Couldn't Make It to His Audition
The Everybody Loves Raymond show cast can certainly be called one of the best ensemble comedy shows of its time.
Now, years after the series ended, one of the show's actors opened up about Ray Romano's absence at his audition – which would have offended anyone else, but was just fine with him.
Here's why.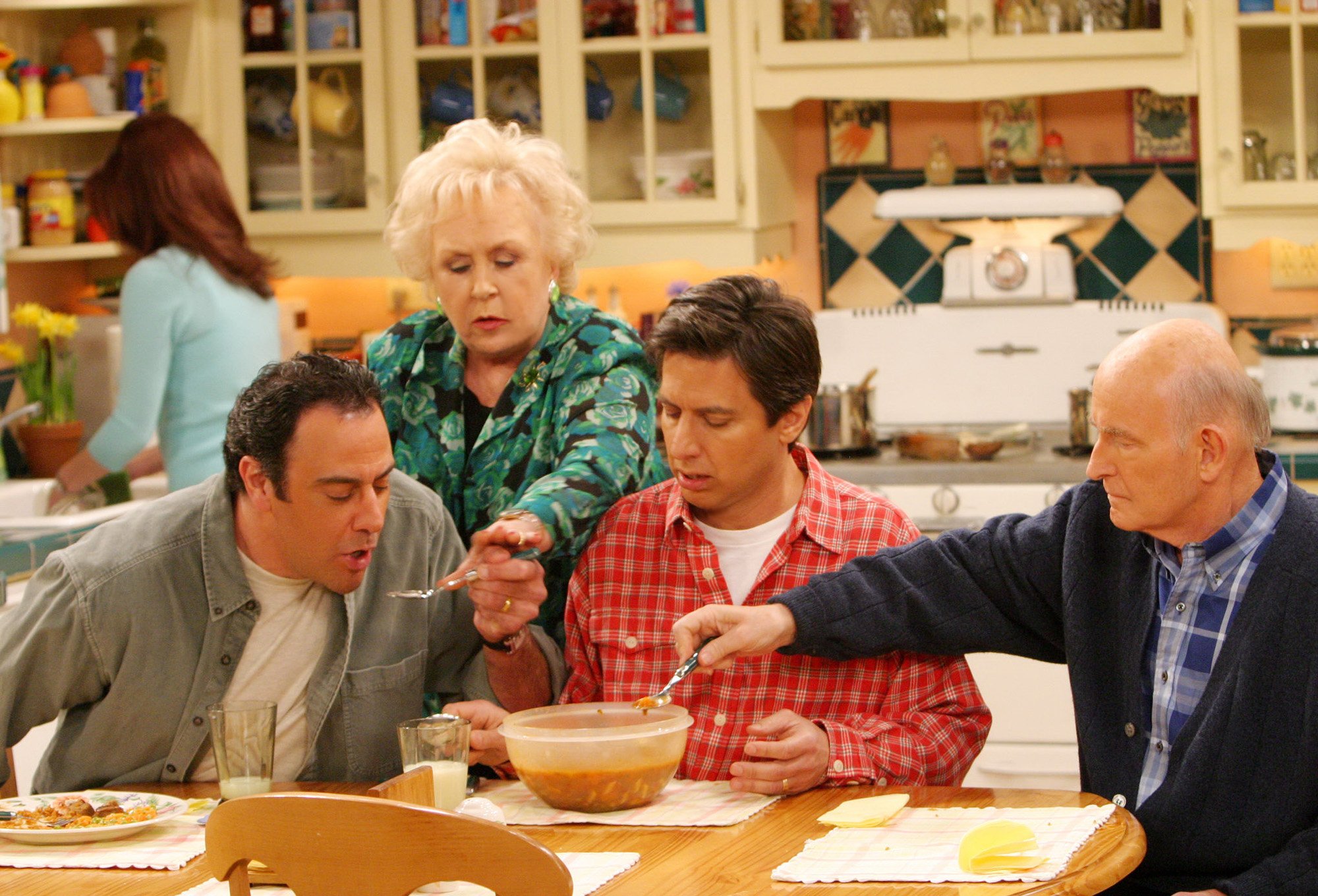 Brad Garrett says Ray Romano didn't want him
Brad Garrett in a 2007 interview with the Archive of American Television had heard about the new CBS comedy Everybody Loves Raymond and was impressed with it. In particular, he had his eye on the role of the star's brother, Robert Barone. Unfortunately, Garrett was hearing that the show's namesake star, Ray Romano, didn't want him in the role.
The 6'8″ actor explained Romano was reluctant to hire him in the role because his real-life brother was a "scrappy, smaller guy" and Romano wanted a "Danny DeVito type" to play his brother.
"Well, I read the script and one thing that was made very clear was that Ray didn't want me," Garrett said. "'Oh, it's that guy from Star Search. Sorry, I don't see him playing my brother.'"
Garrett said he knew right away after reading the script that it was "really, really special. The whole show is literally Ray's life. When we shot the pilot, he was living across the street from his family."
Garrett was relieved Romano couldn't make it to his audition
Once Garrett arrived for his audition for the show, he realized Romano wasn't there – and he knew he could use that fact to his advantage.
"I knew when I went in to audition that I was going to go another way with [the character of Robert] and they were either going to go, 'What is he doing?' or they were going to buy it," he said.
"I was the only character that was cast right after Ray and before the other characters. I was also the only one that read without Ray being in the room. He was in New York and he couldn't get back in time.
"I have the feeling that if Ray was in the room, I'd be waiting on you right now, you know?"
Garrett won 3 Emmy awards thanks to 'Raymond'
Surprisingly, for an actor in a role that the show's star didn't want him in, Garrett proved Romano wrong three times, winning Emmy awards for his supporting actor role in 2002, 2003, and 2005.
"I know it sounds corny, but you think of all the people who said 'no' or 'you can't do it,' or 'you shouldn't do it.' It's an amazing moment. At the end of the day, it's an award, it's great," he said.
"I mean, no one can tell you who won last year. But it's an amazing feeling because I spent twenty-some years at that time in obscurity doing what I dreamed of doing and I was really grateful."