'Everybody Loves Raymond': Peter Boyle Reveals If There Was 'Exaggeration' Between Ray Romano's Real-Life Family and the Barones
Everybody Loves Raymond, the now-classic comedy series that premiered on CBS in 1996, was thought to be loosely based on the family of its star Ray Romano. From domineering mother Marie to cantankerous dad Frank and resentful brother Robert, Romano drew from his family of origin for the show's cast.
In a 2005 interview, one of the show's stars, Peter Boyle, revealed that Romano's real family and his fictional one were startlingly similar.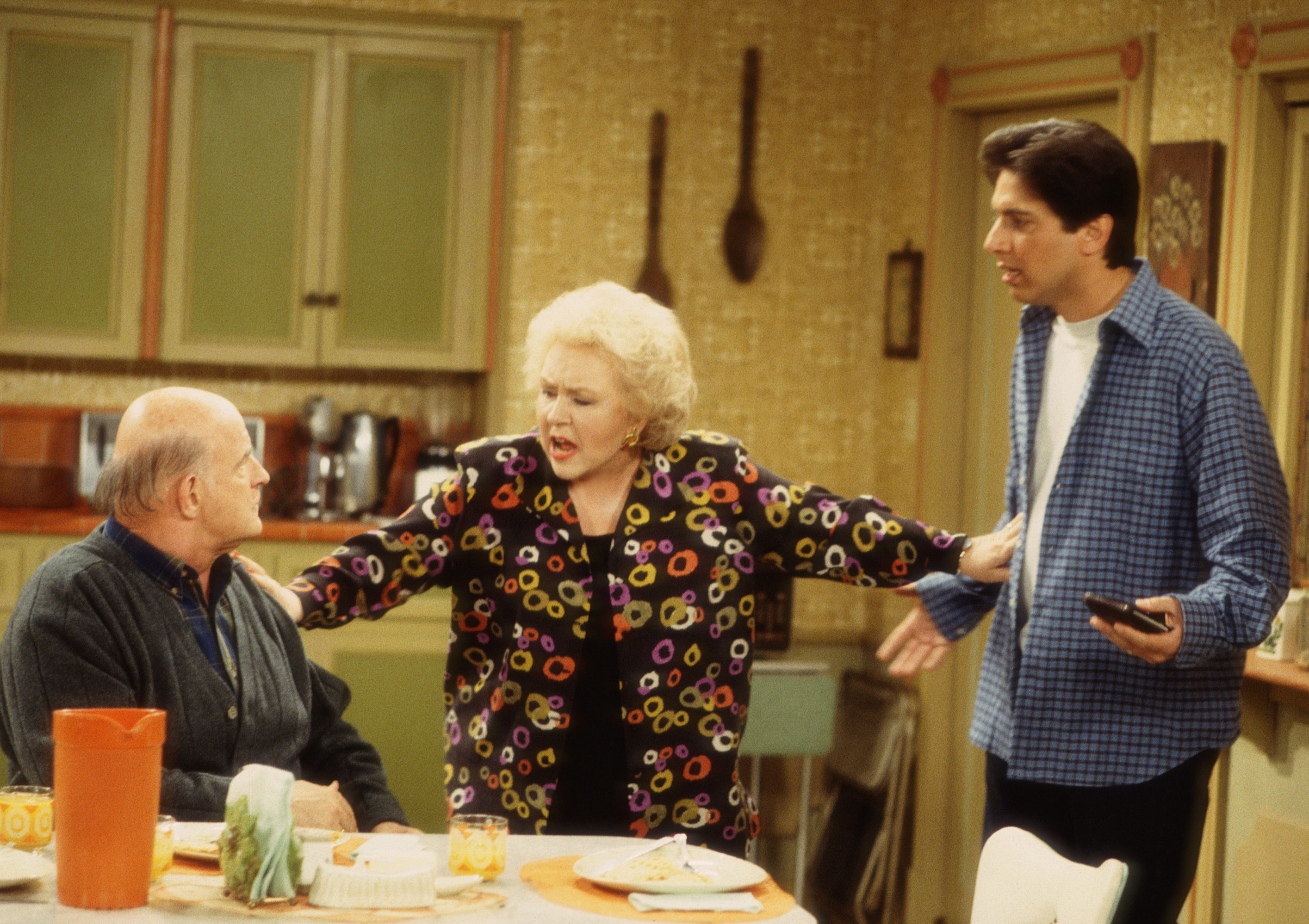 Why Boyle said Romano's family was unbelievably similar to his TV family
Boyle, in a conversation with the Archive of American Television, revealed that he had the opportunity to meet Ray Romano's real-life family during the show's first season. They had come to the show's set to see their son and find out more about this CBS show he had recently launched.
"During the first year [of the show], when we were struggling and unknown and everything, Raymond's real family showed up on the set," Boyle said. "And there was his mother, and his father, and his brother the policeman, and his other brother who was a schoolteacher, I think.
"And basically, it was us! It was amazing. Raymond's mother is a very sweet lady, she was a piano teacher."
Peter Boyle met Ray Romano's father but refused to spend too much time with him
Asked how similar Romano's real family was to their fictional counterpart, Boyle exclaimed, "Close enough! Close enough. It was really amazing to me."
The Young Frankenstein star explained in meeting Romano's father that he deliberately chose not to spend too much time with his real-life equivalent for performance purposes.
"I spoke with his father but I didn't want to get too close with his father because I didn't want to be tied into … Basically I took my character from Raymond's eyes," Boyle revealed.
Boyle himself still seemed in awe of how similar to the real thing the Everybody Loves Raymond cast was.
"It was amazing that here's this guy who's making a sitcom about his real family and they're really there," he said. "There's not a lot of exaggeration in the whole thing."
Boyle knew he was on the right track
In meeting Romano's father, the actor said the experience "confirmed to me what I was doing was right."
But speaking at length with the elder Romano was out of the question because Boyle "didn't want to get into a commitment to be like his real father. I was basically a fictional father."
As to whether Romano's real father looked much like Peter Boyle, the actor noted some key differences. Romano's father "had a full head of hair, he was shorter, and he was kind of subdued around us."