'Everybody Loves Raymond's Biggest Laugh Happened in the 1st Season on This Episode, Exec Producer Said
There's something about Raymond that everybody really did love on Everybody Loves Raymond for nine seasons.
Guaranteed to provide more than a few good laughs, the sitcom's executive producer Phil Rosenthal was able to pinpoint exactly when the series' most immense laugh took place.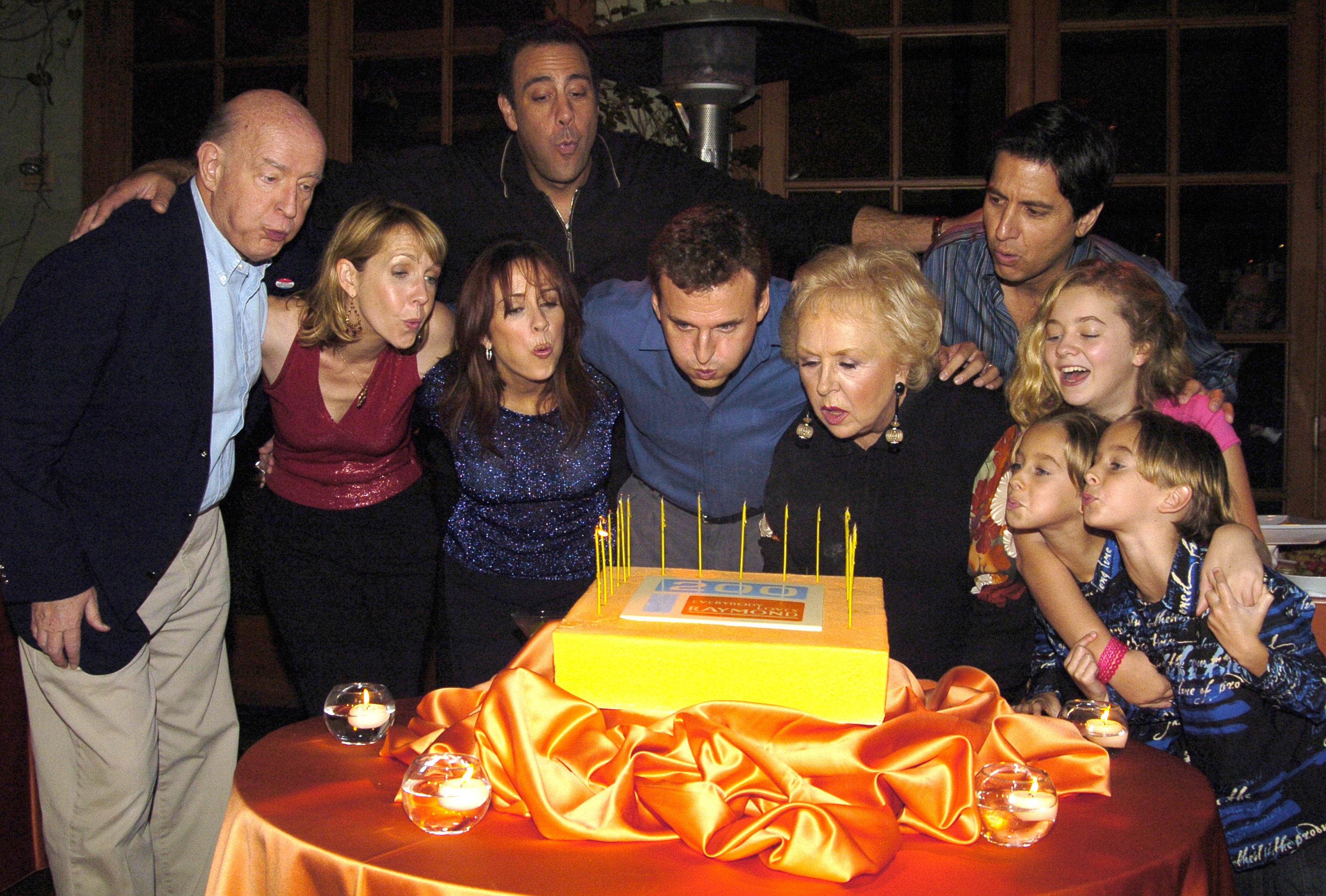 'Raymond's Patricia Heaton on what she might have done differently
Everybody Loves Raymond exited in 2005 with audiences laughing, but that doesn't mean there isn't room for reflection by its stars on their performance. One cast member, Debra Barone actor Patricia Heaton, speculated about how she might have changed her role as the long-suffering wife on the series. "I was recently watching an episode of Raymond and I could tell how angry and mean Debra was," she told the Associated Press in 2019. "If I went back and did it today, I think I would temper it a little bit.
"Debra was a mom who had toddlers, and I think for all of us women, that stage of life is difficult. I had four of them, and you're just going and going and going and you get upset when your husband doesn't step up to the plate. I look back on it and think, 'Wow, Debra.' It was a bit harsh, but it was written that way. She wasn't Florence Henderson, that's for sure."
Rosenthal said this was the show's biggest laugh
In a conversation with the Television Academy Foundation, the showrunner talked about the episode of the comedy that surprised even him by how the live audience erupted in laughter.
"Early on there was a show where [Debra and Ray] took an IQ test," Rosenthal said of the episode titled 'Standard Deviation.' "When it's revealed that Ray actually has a higher IQ than Debra, when we thought for sure Debra had the higher IQ, she doesn't take it very well. She's eating ice cream and she just takes the bowl of ice cream and puts it right on his lap."
Rosenthal knew the duration of the audience's laughter to that scene down to the number of seconds: "That laugh was 38 seconds. And that was the third episode in. The audience that was coming to the taping of that show, they don't know these characters. The show hasn't even been on television yet."
The moment Rosenthal knew 'Raymond' would be a hit
Showrunner Rosenthal also knew he had a potential hit on his hands. "I turned to somebody and said, jokingly, 'We're all gonna be millionaires.' Because I thought 'If they're laughing at that and they don't know them, that's more than just a physical gag.' This is a character thing that we understand how she feels about him, what their relationship is, the psychology behind the rivalry of husband and wife.
"And we had something. That was a big laugh. It was so long that we actually went back and said, 'How long was that laugh?'"