'Everybody Loves Raymond's Brad Garrett on His Very 1st TV Series: 'Humbling, It Was Very, Very Humbling'
Before Robert Barone actor Brad Garrett got his big break on CBS' Everybody Loves Raymond, he had to start somewhere.
He revealed to the Television Academy Foundation that his early television acting experiences weren't nearly as glorious as what was to come. His first television comedy, in fact, was a humbling one.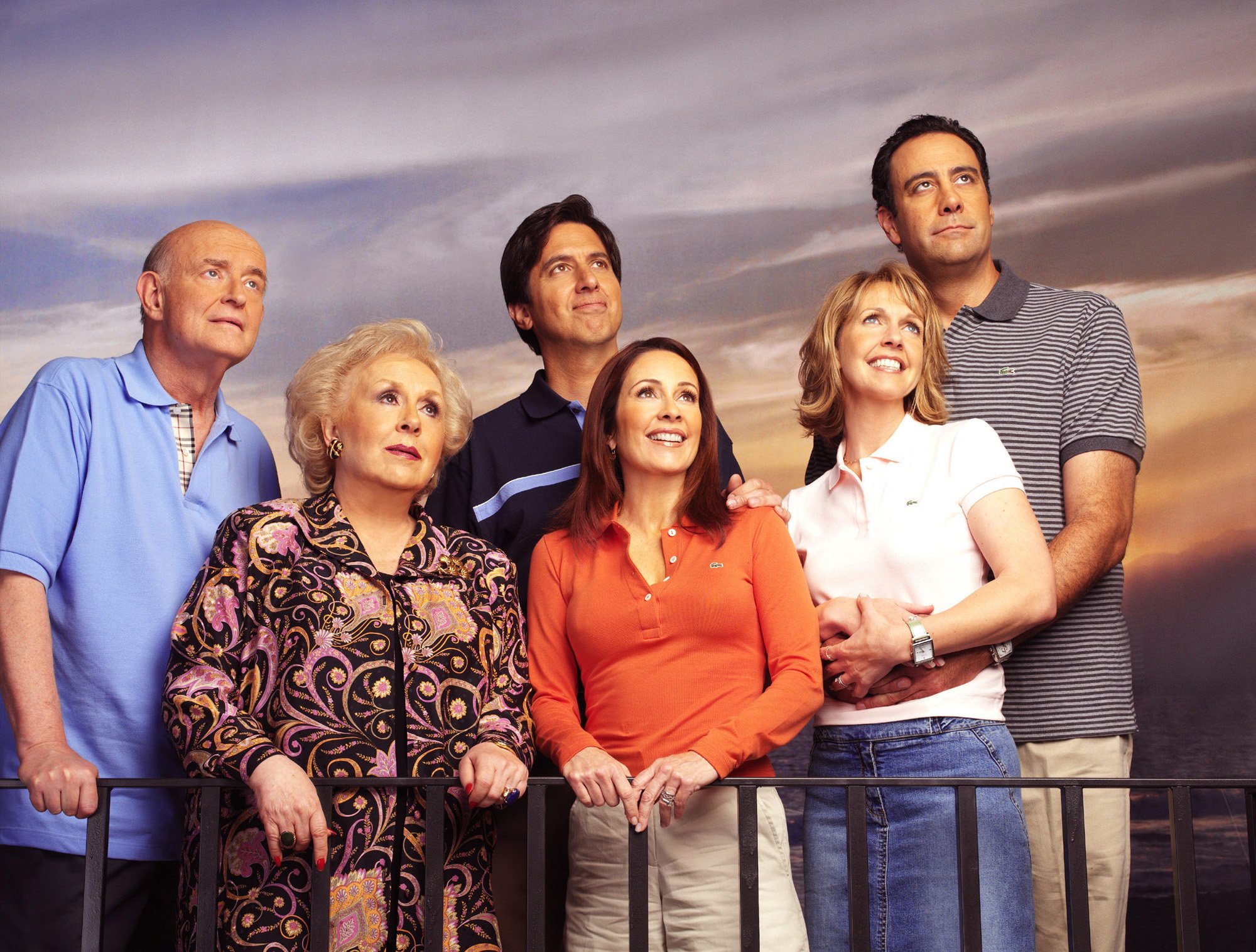 Romano couldn't make it to Brad Garrett's audition for 'Everybody Loves Raymond'
Once Garrett arrived for his audition for the show, he realized the Everybody Loves Raymond star, Ray Romano, wasn't able to be there – and he was relieved.
"I knew when I went in to audition that I was going to go another way with [the character of Robert] and they were either going to go, 'What is he doing?' or they were going to buy it," he said.
"I was the only character that was cast right after Ray and before the other characters," Garrett added. "I was also the only one that read without Ray being in the room. He was in New York and he couldn't get back in time.
"I have the feeling that if Ray was in the room, I'd be waiting on you right now, you know?"
Garrett's first television series was 'humbling'
The 6′ 8″ actor described his first TV job on a series called First Impressions. It aired on CBS in 1988.
"The first show I ever did was called First Impressions and boy, did it make one," Garrett quipped. "In those days, that was before they tailored shows to comedians. They were trying to kind of shoehorn me in."
First Impressions starred Garrett as an advertising agency owner and single father named Frank Dutton who lived in Nebraska with his young daughter. The show's title was a play on words for the main character's talent for doing voice impressions as part of his job.
"They lightened my hair, they put me in penny loafers, and plaid shirts," he said of the makeover he got for the series that lasted five episodes.
The actor summed up his experience on the sitcom: "I wasn't good. I wasn't very good, according to the world. So that didn't last long."
The death knell for Garrett's 'First Impressions'
What seemed an omen of First Impressions' doom was what Garrett explained happened on the night of the show's premiere.
"I remember it was on CBS," he said. "The premiere of the series was preempted by a college football game that went into triple overtime. They didn't play our show in the entirety.
We missed like the first eight minutes, which is difficult to do during a pilot. So it goes right into me doing a Cosby impression at the breakfast table with my daughter, who looks nothing like me."
Basically, Garrett said, "It was horrific. But humbling. Very, very humbling."