'Everybody Loves Raymond's Doris Roberts Was Discovered by This Legendary Comedian
Way before she was Marie Barone on Everybody Loves Raymond and even before she was Mildred Krebs on Remington Steele, actor Doris Roberts was known as one of the best of the best character actors of the day.
From The Mary Tyler Moore Show and All in the Family to Barney Miller, Roberts could seemingly take on any role. And her hard work did not go unnoticed.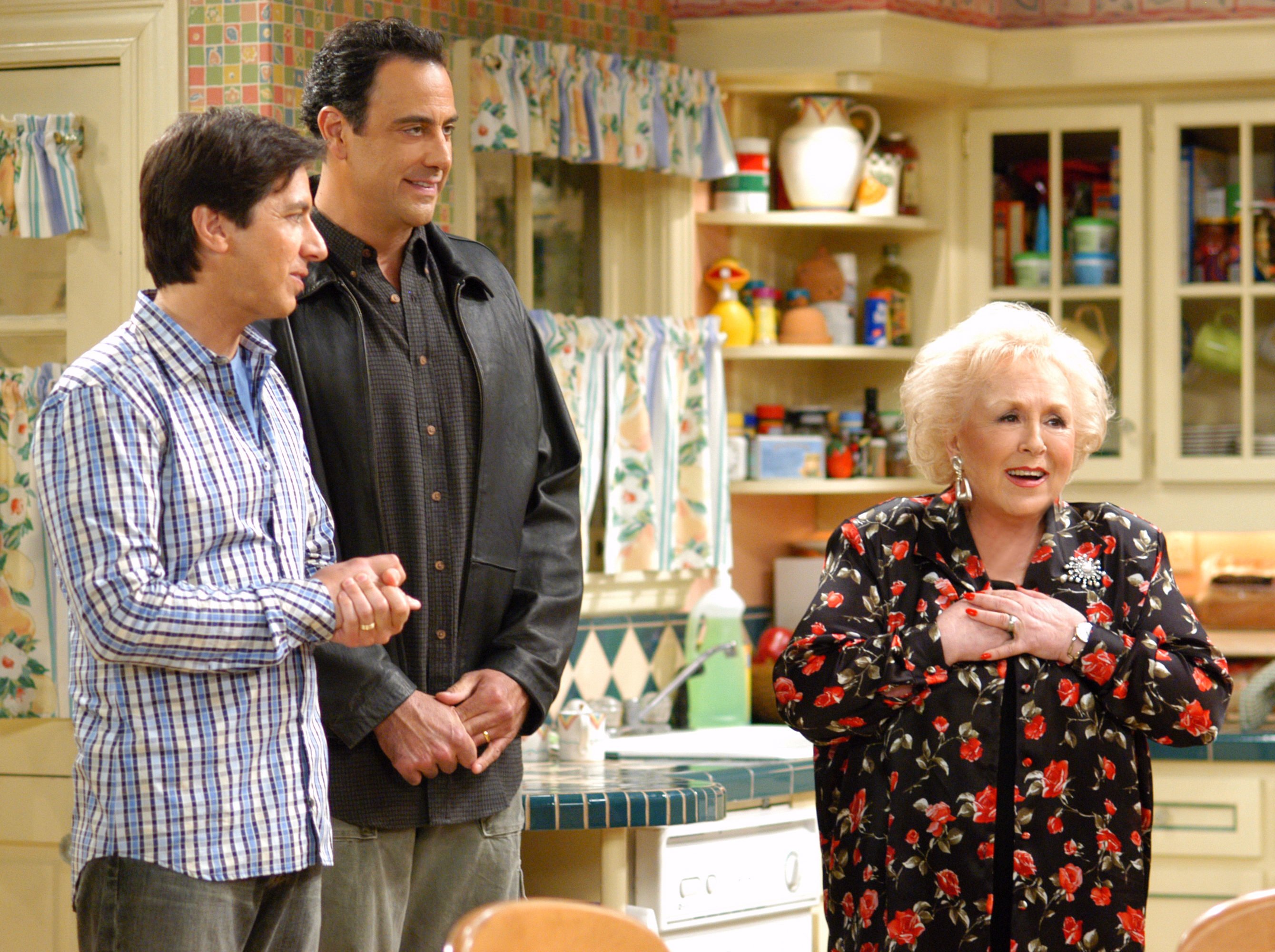 Roberts loved playing 'Marie Barone'
In a conversation with the Television Academy Foundation, Roberts credited both Everybody Loves Raymond's writers – and herself – for developing a character as hilarious and nuanced as Marie Barone.
"She is a control freak, she's a pain in the neck, she's a buttinski," Roberts said of the character. "I mean, she's so many things that are annoying but I make you laugh."
At the time of the interview in 2005, Raymond was being shown in 171 countries in the world, Roberts noted. "I travel extensively. Everywhere I go, they knew me. They know my name, Doris, they know Marie Barone, they say 'thank you for the humor you bring into our home'. I went on a cruise around South America. Every country I went to, every little hamlet, every little city knows Everybody Loves Raymond."
The comedian who discovered Roberts
As it turned out, Roberts was discovered, as she put it, by iconic comedian and actor Lily Tomlin who was instrumental in bringing her out to California.
"I was seen in a play called Bad Habits by Lily Tomlin," the initially New York-based actor said. "She just loved what she saw and she brought me out to California to do The Lily Tomlin Comedy Hour. We won lots of Emmys for it but [the network] didn't pick us up. ABC picked up Howard Cosell instead. Welcome to show biz."
RELATED: Ray Romano Didn't Want to Cast An Emmy Award-Winning Actor For His Show
Roberts returned to New York after Tomlin's show flopped but her acclaim as an actor continued to grow.
How Roberts developed the character of Marie
"The smart thing I've done as a character, I'm a cross between Ray Romano's mother, who's an Italian American and [executive producer] Phil Rosenthal's mother, who's a German Jew," she said. "From my point of view, the German Jew is cerebral. The Italian American is visceral. So I've combined those two.
"Putting those two together is Marie Barone. And that's why you laugh at me. I know how important I am to that script."
The New York Times quoted Roberts, who won four of her five Emmy Awards for Raymond as saying, "I won an Emmy for a dramatic role on St. Elsewhere. I have yet to be given a dramatic role in this town. Comedy is what they put me in."
Romano said of his on-screen mother at the time of her 2016 death at age 90: "Doris Roberts had an energy and a spirit that amazed me. She never stopped. Whether working professionally or with her many charities, or just nurturing and mentoring a green young comic trying to make it as an actor, she did everything with such a grand love for life and people and I will miss her dearly."