'Everybody Loves Raymond's Doris Roberts Got Emotional Recalling How 9/11 First Responders Honored Her: 'I Was Dumbstruck'
Everybody Loves Raymond star Doris Roberts became emotional discussing the Sept. 11, 2001 attacks, and with good reason.
The actor who died in 2016 explained that months after the tragic events of that day, she was honored by first responders. And the reason why moved her to tears.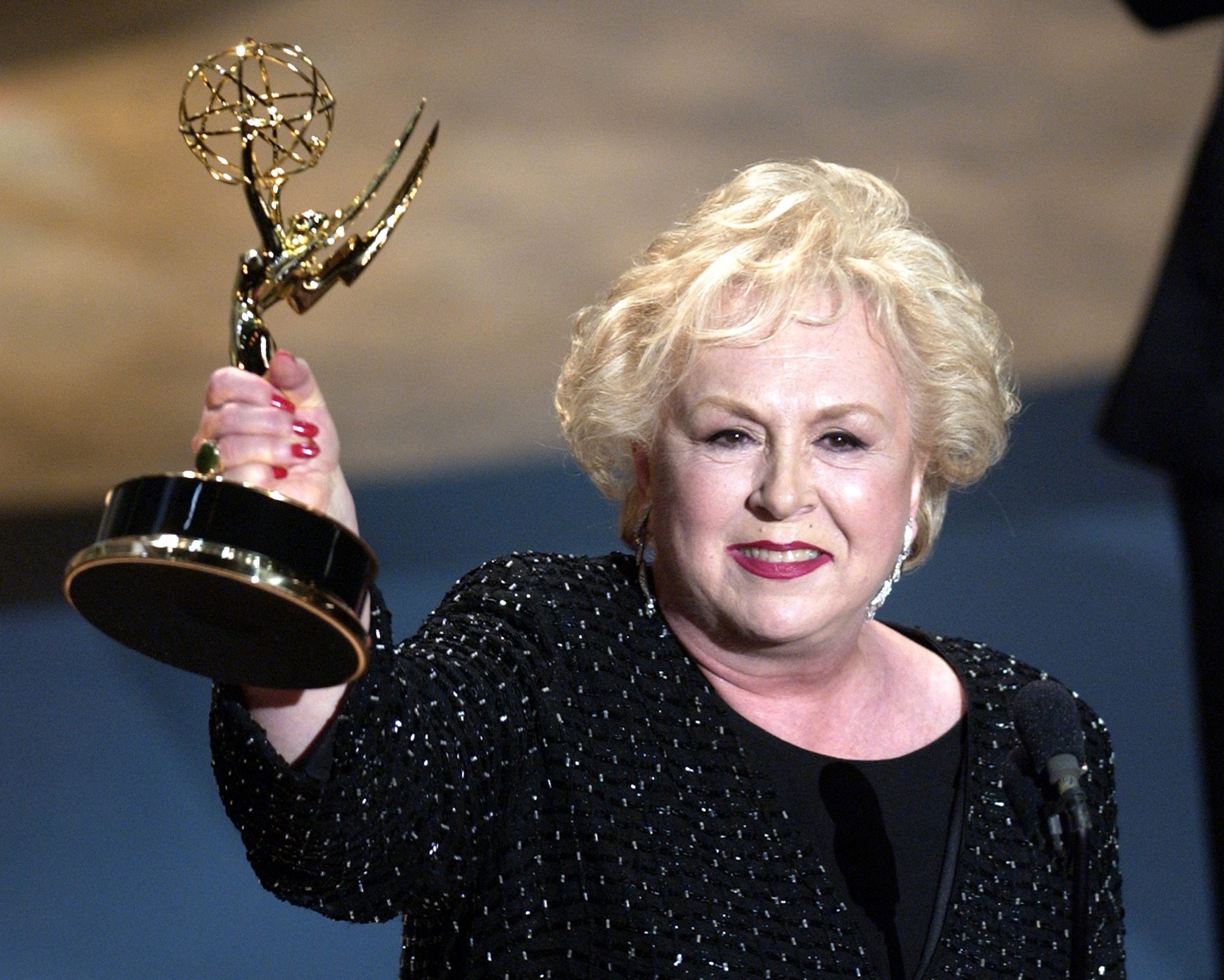 The cast of 'Raymond' was in NYC on Sept. 11, 2001
In his conversation with the Television Academy Foundation, actor Peter Boyle, who portrayed Roberts' husband Frank Barone on the comedy series, explained that the cast was in midtown Manhattan in New York City to promote the syndication of the show when the Sept. 11 attacks took place.
"We were on one of our hiatuses," Boyle explained. "I came back to New York because I was coming back to New York anyway. We had this whole week of events planned to launch the syndication of Raymond. It began on Sept. 11 in the morning. So, Raymond and I went to CBS Early Show, and then we went over to NBC Rockefeller to do The Rosie O'Donnell Show.
"And as we got there, we went into the green room and saw the second airplane go into the second tower. It was astonishing. We didn't know what was happening at first. And then we had to evacuate Rockefeller Center."
Roberts was invited to Ground Zero by 9/11 first responders
Calling 9/11/01 "a day we will never forget, ever," Roberts shared an encounter she had with a few of the emergency personnel who responded to what became known as Ground Zero that day.
"I did a parade and I met some of the gentlemen, firemen and policemen who were at Ground Zero at the time," she began. The first responders invited Roberts to visit the World Trade Center site. "I said 'I'd be honored, thank you.' So we did indeed go down and they were wonderful. They were very patient with my grandchildren and explained everything," Roberts added.
When the tour of the site was concluded, the workers presented the actor with a gift that caused her to become overwhelmed with emotion.
"At the end of it, they said, 'We want to give you something,'" she recalled. "I thought I was going to get a pin or some memorabilia."
Roberts wept recalling her visit to Ground Zero
At the memory of that moment, the Marie Barone actor during her interview began to weep. "I can't do it," she said, before composing herself. "I'm sorry I have tears."
The veteran actor recalled that she was given items that, in her estimation, should have gone to museums or dignitaries: "They gave me a flag that flew over Ground Zero and a piece of the first tower that went. I was dumbstruck. I said, 'Oh my God, you honor me. But why do you give it to me? This is a piece of history.'"
The reason for the gesture made perfect sense in light of the devastation the workers witnessed daily since the attacks had taken place: "They said, 'We've been here since the first day and we're looking for pieces of our friends. We go home at night and turn on the telly and you're there and you make us laugh. And you bring us back into life. That's why.'"
Roberts called the moment "the greatest award I have ever, ever gotten. And I have gotten many. It just touched me so, I cannot tell you."
RELATED: 'Everybody Loves Raymond's Doris Roberts Was Discovered by This Legendary Comedian