'Everybody Loves Raymond's Doris Roberts on the Reason She Probably Wasn't Asked to Return to 'The Middle'
Veteran actor Doris Roberts is most known for her classic role as family matriarch Marie Barone on Everybody Loves Raymond.
After the situation comedy went off the air in 2005, Roberts made a few guest appearances on The Middle with her former Raymond co-star Patricia Heaton.
Before her death at age 90 in 2016, the Emmy award-winning actor speculated on why she wasn't asked back for more episodes of the ABC hit as Ms. Rinsky, Brick Heck's teacher.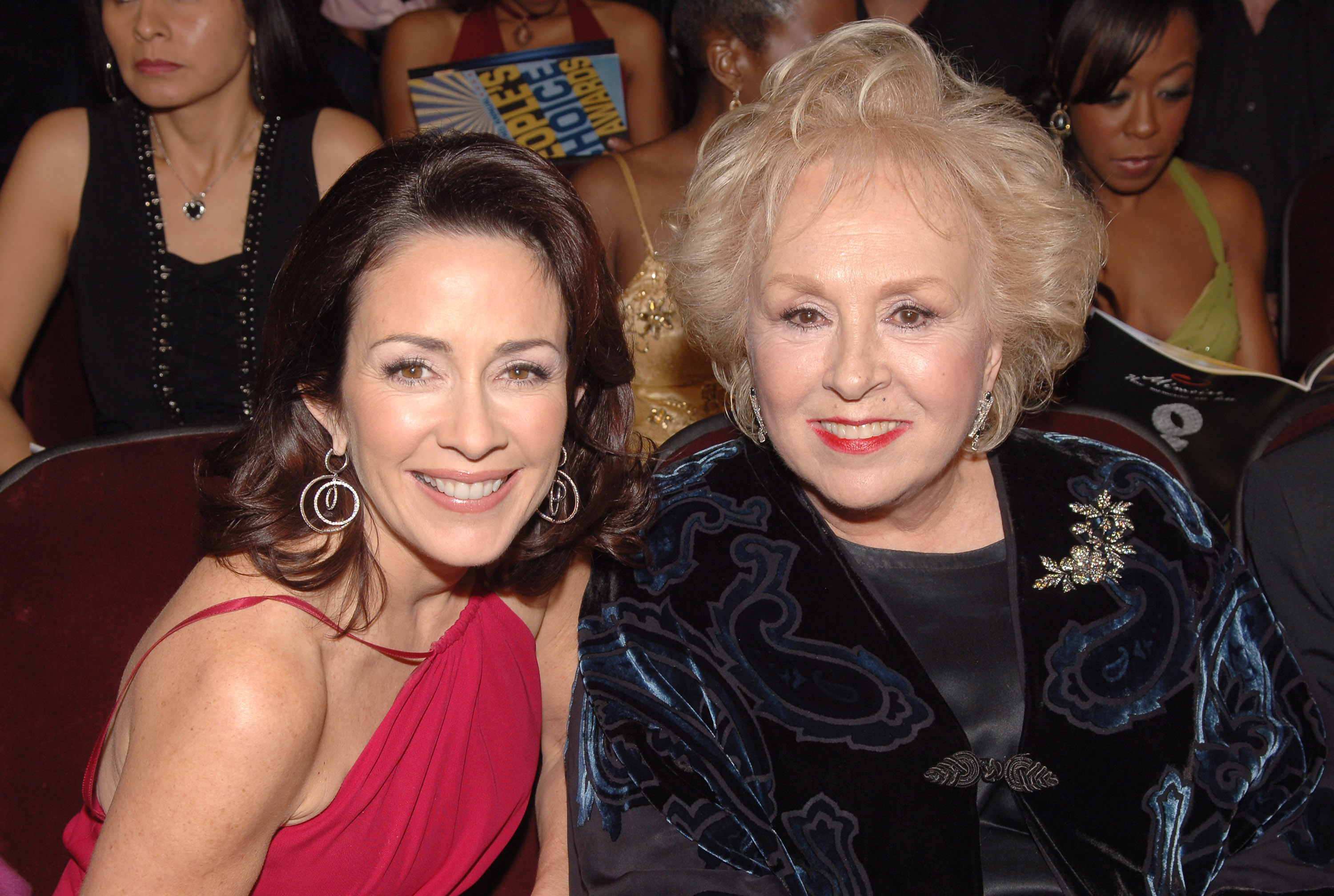 Roberts' iconic role as Marie Barone
Before becoming Marie Barone on Raymond in 1996, Roberts had already amassed quite a body of work for herself. She appeared on practically every major network drama and comedy in the 1970s and '80s. She was in them all: Barney Miller; Fantasy Island; Alice; St. Elsewhere; The Love Boat; Cagney & Lacey; Full House; Murder, She Wrote, and more.
But the role that defined her to audiences for the last 20 years of her life was that of Marie Barone. In a chat with the Television Academy Foundation, Roberts credited both Everybody Loves Raymond's writers – and herself – for developing the reviled yet beloved character.
"She is a control freak, she's a pain in the neck, she's a buttinski," Roberts said of the character. "I mean, she's so many things that are annoying but I make you laugh."
At the time of the interview in 2005, Roberts noted that Raymond was being shown in 171 countries in the world. "I travel extensively," she said. "Everywhere I go, they knew me. They know my name, Doris, they know Marie Barone, they say 'thank you for the humor you bring into our home.' I went on a cruise around South America. Every country I went to, every little hamlet, every little city knows Everybody Loves Raymond."
Roberts' theory for why 'The Middle' didn't invite her back to the show
RELATED: Patricia Heaton on Which TV Husband Kissed the Best: Ray Romano of 'Everybody Loves Raymond' or Neil Flynn of 'The Middle'
The actor spoke in 2015 with Smashing Interviews about her brief role on the comedy about a lower-middle-class family trying to make ends meet in the Midwest.
She enjoyed filming the three episodes she guested on, all in the show's second season: "Back to School," "The Math Class," and "Back to Summer." Roberts surmised the reason she was not offered more episodes was just show business: the producers of The Middle, she felt, didn't want her involvement to seemingly become another Raymond.
Asked if she'd be returning, Roberts said, "I don't think so because we had a special relationship on Everybody Loves Raymond," she said. "I did [three] of those shows, and I guess they thought that was enough. They didn't want it to look like they were doing Everybody Loves Raymond instead of Patricia's show, you know."
Heaton remembered Doris Roberts' appearances on 'The Middle'
When Roberts made her guest appearances on The Middle, fans of Everybody Loves Raymond were delighted to take in the mini-reunion between Heaton and Roberts. It felt as though Debra and Marie were back once again, as Heaton told the Associated Press in 2010.
"We have the famous and infamous Doris Roberts who played Marie on Everybody Loves Raymond for nine years, my nemesis, my mother-in-law," Heaton said. "It was just like old times and Doris doesn't age. She's got all her chops and she plays a schoolteacher, our youngest son Brick's schoolteacher."
Heaton revealed that the writers on The Middle relished the job of writing a "juicy character" for Roberts on the show.
"It was over teaching and over having to coddle and baby the kids the way that parents want them to be babied and coddled" she said of Roberts' role of Ms. Rinsky.
After Roberts' death, the Frankie Heck actor fondly remembered her former colleague while on The Real: "She was still taking acting classes. When we were working on Raymond! She never stopped learning. And she never stopped drinking champagne!"