'Everybody Loves Raymond's Patricia Heaton Said She'll Do Anything for Her Kids – Except 1 Thing
Just like her television counterparts Debra Barone from Everybody Loves Raymond and Frankie Heck from The Middle, actor Patricia Heaton says she is willing to go above and beyond for her four sons.
She would go out on any limb for them but said there's one thing she is simply unwilling to do.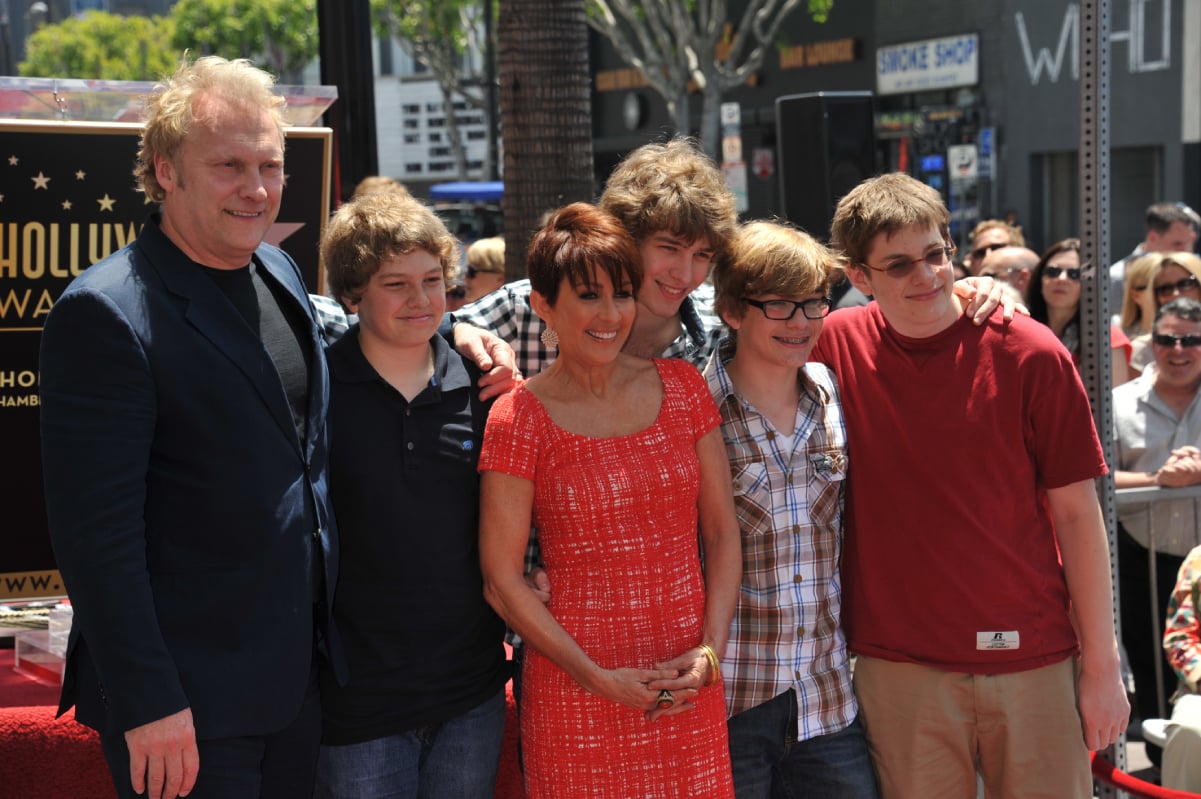 Heaton has four sons with husband David Hunt
Heaton has been married to her husband, actor and director David Hunt, since 1990. The couple has four sons: Samuel, 27, John, 25, Joseph, 23, and Daniel, 22 who have all, according to the actor more or less flown the coop. And it's created a whole new life experience for Heaton.
"For people whose kids have left home or maybe they've retired, it can be a challenge to adjust to a new way of living," the Your Second Act author told The Saturday Evening Post. "I want to encourage them to look inside themselves and to see where they'd like to be in the world at this stage. The world needs all of us. As for me, I'm in Oklahoma producing my first movie. Finding so many things to learn. It's crazy."
Heaton says her most well-known roles have 'mirrored' her own life
The actor said in a chat with AARP that her two biggest roles of Debra Barone and Frankie Heck have had a little bit of herself in them, so it wasn't much of a stretch for her to act as the overwhelmed mom to three little ones in Everybody Loves Raymond. And as the mother to another set of three older, sassier children in The Middle, she was living that same life at the time.
Her most recent role as Dr. Carol Kenney in Carol's Second Act reflected her life as an empty nester.
RELATED: Why This 'Everybody Loves Raymond' Episode is Ray Romano's Least Favorite
"Every show has mirrored where my life is," she noted. "Everybody Loves Raymond, The Middle and now, Carol's Second Act. Carol's kids are out of the house; my kids are out of the house. Fortunately, my marriage is still intact, but Carol's has ended."
Heaton said she would 'die' for her sons, but she just won't do this for them
In an appearance on The Kelly Clarkson Show, Heaton spoke at length on the experience of raising four boys. The daytime show host has four children of her own and asked Heaton what it's been like raising four young men.
"They're all out of the house now, I'm an empty nester," Heaton told Clarkson.
Describing life without her kids at home, Heaton jokingly said, "It's quieter. It's less smelly. I remember, I was making scented candles with Martha Stewart and I said, 'How about putting rosemary in? Is that a good scent for candles?'"
Stewart nixed the idea of rosemary as it would be too strong a scent for a candle.
Heaton disagreed, saying "I have four boys at home. There's no scent that is strong enough to cover that smell!."
Speaking of smells and scents, the actor said when she visits her sons in their respective living arrangements, they drop hints to their mother regarding domestic issues.
"Now when I visit them, they say, 'You know, my friend's mother, when they come, they do the laundry,'" she said.
Heaton's inner Debra Barone must've responded to her son at that point because her reply, she told Clarkson, was "I'm like 'you know what? I will die for you, but I will not do your laundry for you anymore.'"