'Everybody Loves Raymond's Patricia Heaton Loved That Debra Barone Couldn't Cook
Find out why 'Everybody Loves Raymond' star Patricia Heaton so enjoyed that Debra Barone was such a lousy cook.
On classic comedy Everybody Loves Raymond, one of the show's running jokes was Debra Barone's well-established lack of cooking skills.
With her constant lemon chicken and dry-as-dust meatloaf, Debra had a hard time beating her mother-in-law Marie in the kitchen.
Actor Patricia Heaton, who played Debra in the series, found the storyline amusing – perhaps because in real life, the Emmy-winning actor is an accomplished cook.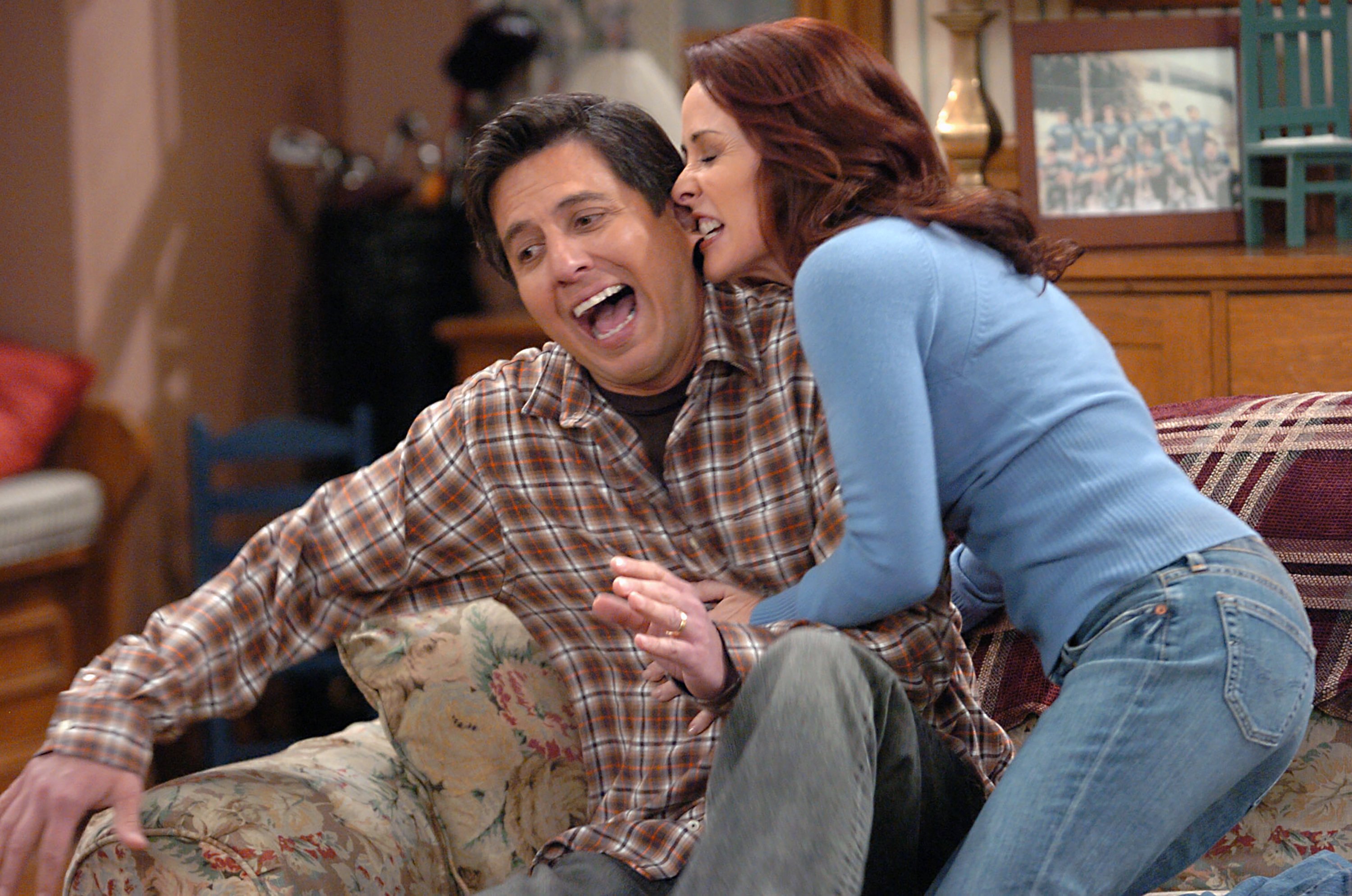 Heaton taught herself to cook after her marriage
The actor from The Middle admits that when she and her English actor, director, and producer husband David Hunt (Bill Parker to you Raymond fans) were first married, she wasn't much better than Debra in the kitchen. In fact, she told Guideposts, she was "utterly clueless."
"My husband, David, and I had just gotten married and were living in L.A., trying to make it as actors," Heaton recalled. "In his crisp British accent, David asked me one evening, 'What are we going to have for dinner tonight, dear?' We were happy to order out, but for the first time it occurred to me that I wanted to learn how to cook for my family, how to pick the best recipes and make them."
Heaton eventually learned, recipe by recipe, to cook. "Cooking is my chance to bond with friends and family, to show love to my husband and to our sons."
The actor loved that Debra Barone was a lousy cook
In a conversation with the Television Academy Foundation, Heaton touched on her Raymond character's failure as a cook (except for that braciole episode) – and mused on it not being such an awful trait. On the comedy, Debra a mother of three, frequently melted down over her husband's and children's antics.
"That was what was so wonderful about her," Heaton said of Debra Barone. "That she couldn't cook and a lot of times with the kids it was just, whatever. You know, when you're packing a lunch every morning, you're not going to cut the sandwich into smiley shapes and starfish and stuff. You throw that prepackaged Kraft cheese crap into their bag.
"I think, you know, [Debra] tried, she was just every mom that was just like 'I've had it up to here with everything.'"
Heaton's Food Network show
Patricia Heaton Parties aired on the Food Network in 2015. The cooking series centered on events such as the host's own at-the-time silver wedding anniversary with her husband, as well as holidays and tailgating parties. It was all about entertaining.
When the series debuted, Food Network said of Heaton's show, "While everybody knows [Heaton] as a talented and hilarious actress, until now only her family and friends have experienced her fantastic at-home parties. Audiences will now get a humorous and intimate look, at home with Patricia, as she shares her tips and ideas for entertaining."
On the show's first episode, Heaton hosted a party with her then-The Middle co-stars Brock Ciarlelli, Charlie McDermott, Jen Ray, Eden Sher, and the series' makeup artist, Tyson Fountaine.
Debra Barone would be proud.