'Everybody Loves Raymond's Phil Rosenthal on Why He Rejected a 9/11 Episode: 'Nope, Nope, Nope'
At the height of its popularity in 2001, Everybody Loves Raymond's producers faced the difficult decision of whether to touch on the catastrophic 9/11 attacks in an episode of the comedy.
For showrunner Phil Rosenthal, the answer was clear: absolutely not.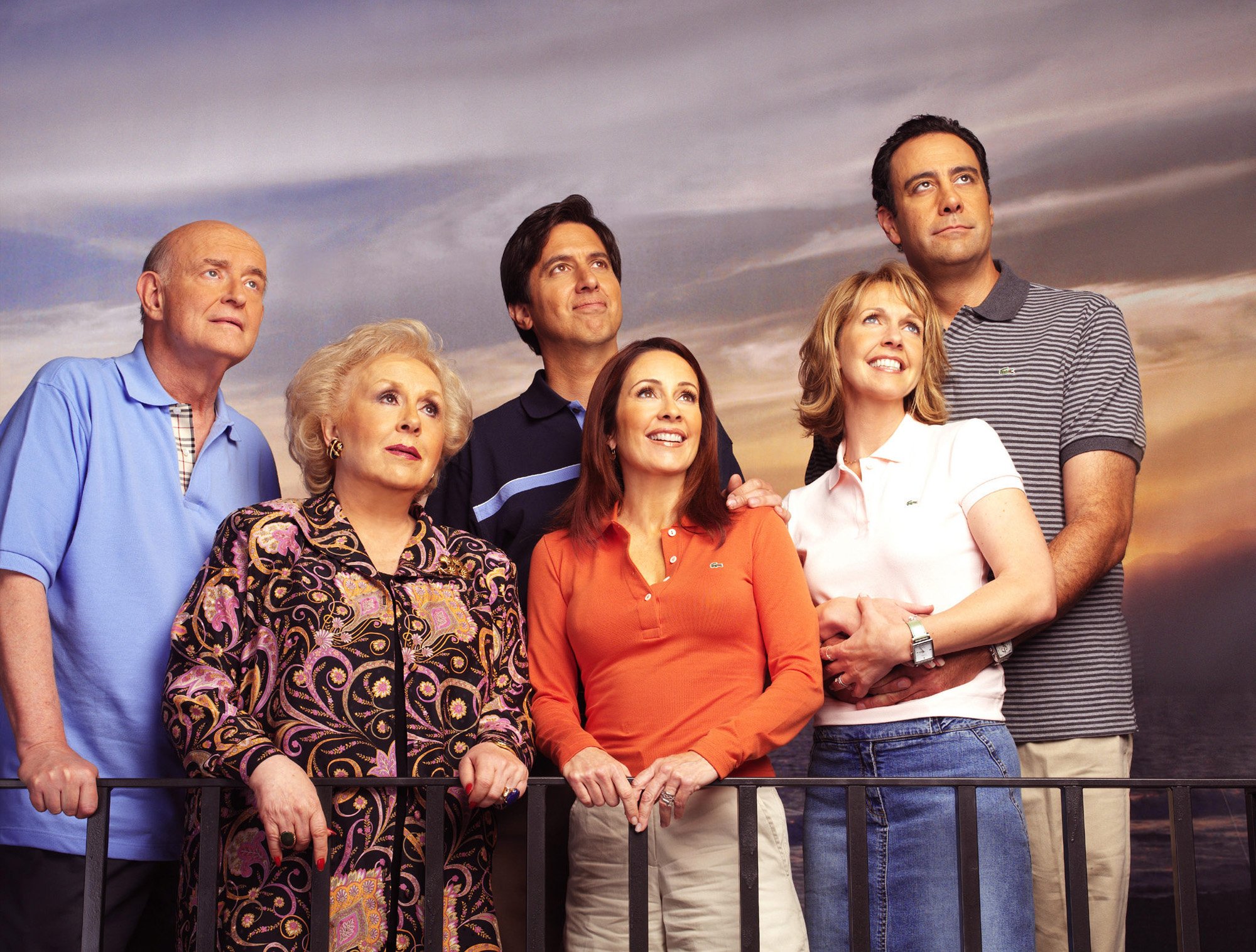 The 'Raymond' cast was in NYC when 9/11 happened
Speaking with the Television Academy Foundation, Rosenthal opened up about the publicity tour the show's cast had embarked on that found them in New York City on 9/11.
"We were there; we were actually going to have a party to launch the syndication of the show," he said. "We were staying in midtown and we were supposed to do The Rosie O'Donnell Show. So we're getting ready, I'm shaving and I look on TV and there's a picture of 1 World Trade Center with a big hole in it, a smoking hole, and a guy is saying 'It doesn't look like an accident." And you think 'Oh he's crazy, it's probably a little plane, a freak accident.'"
As Rosenthal and the cast prepared to leave for their appearance on O'Donnell's show, it became apparent that what had occurred in the World Trade Center was no accident.
"By the time we got downstairs to go to the thing, they're saying another plane hit," he recalled. "I'm like, 'That can't be right.' We get to the limo, we go to Rockefeller Center, we open the door [to the car], and everyone in Rockefeller Center is standing like Invasion of the Body Snatchers, they're just watching the news ticker tape go on the Today show building. Obviously, the show was canceled and we all, the cast of Raymond and myself, and the people who were with us, came to my hotel room, and we sat there and watched the whole thing on TV."
As with the millions of others witnessing the day's tragic events transpire on television, the showrunner admitted that the worst part of it all was "we didn't know if this was the end of the world or not."
'It wasn't our place' to do an episode on 9/11
Asked if he had contemplated dedicating an episode of the show to the national catastrophic event, Rosenthal didn't skip a beat: "Never," he said. "It wasn't our place. It was suggested to us and I said, 'Nope, nope, nope, that's not why they're watching us.' Our job is to be a diversion from that…"
The Somebody Feed Phil host added, "Yes, could we have done the episode where Robert lost some friends [on 9/11]? Yeah. It would've been a very special episode of Everybody Loves Raymond. And nobody would like it because that's not what we're for."
The cast of the show about a family became a family
Being stuck with the cast in New York City that year, Rosenthal said was "a terrible time, but it was also a bonding time for us, too. You go through incredibly good times with people, the heights of success that you never ever dreamed of, and these horrible horrible moments, too. That just makes you even more of a family."
The Raymond cast, Rosenthal admitted, "started out as a show about a family for families, and by the end, we're just a show being done by a family."