'Everybody Loves Raymond's Showrunner Said Frank Barone Actor Peter Boyle's Heart Attack Shook Him Up: 'That's My Dad'
When Everybody Loves Raymond cast member Peter Boyle had a heart attack on the set of the CBS comedy in 1999, he at first seemed fine. The Frank Barone actor's appearance, however, increasingly grew more worrisome.
Finally, the show's executive producer Phil Rosenthal stepped in to convince Boyle to go with paramedics to the hospital. Although Boyle survived the episode, the comedy's showrunner admitted that for him, it would be a while until he got over it.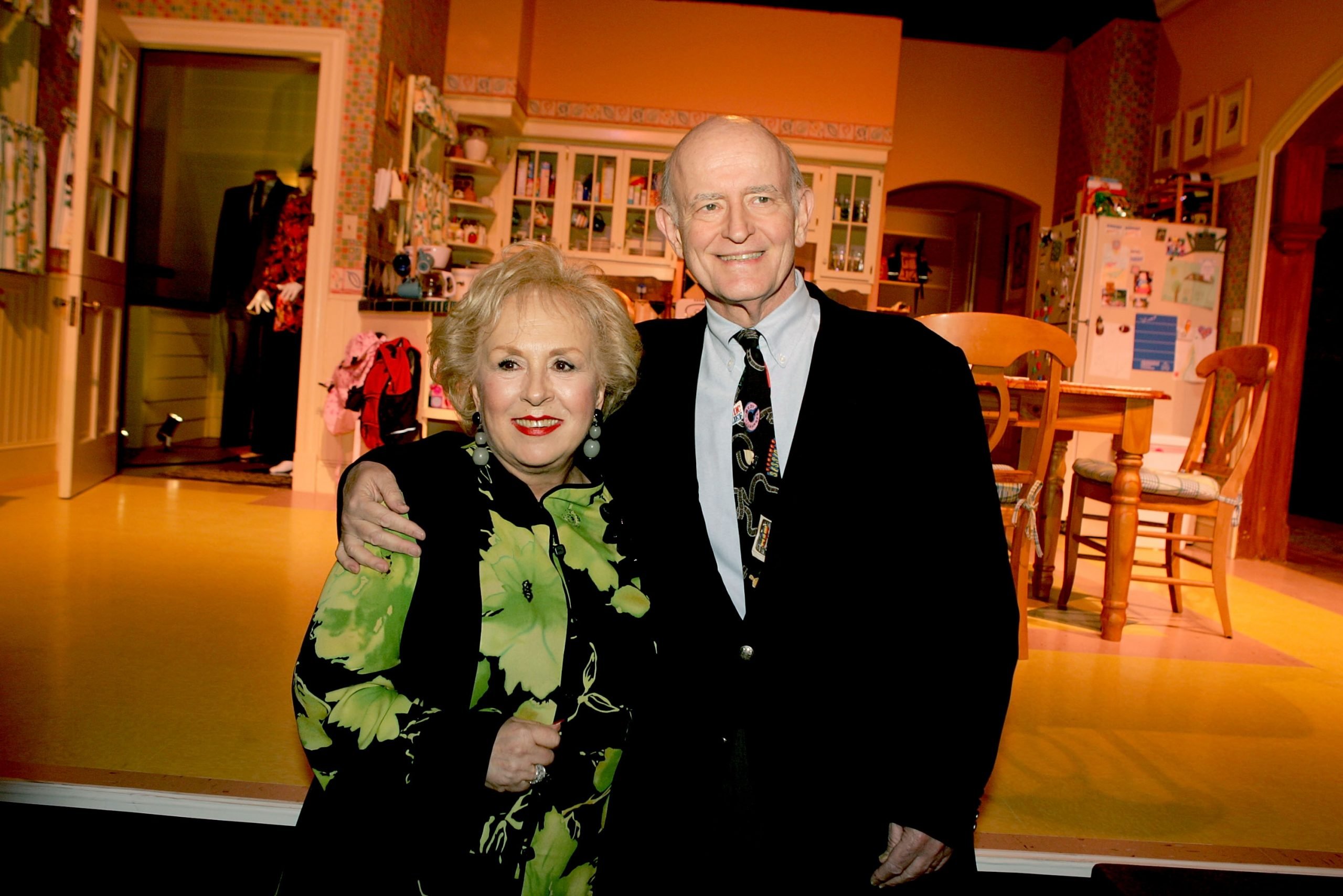 Boyle suffered a heart attack in 1999
In 1999, Peter Boyle suffered a heart attack while on the set of the CBS comedy. The actor, who died in 2006, spoke with CNN in 2003 about the symptoms he recalled having and his shock at the normal day that turned into anything but.
"On my way into work, I had this chest pain and I kept coughing," he told CNN. "I felt kind of pale and clammy and it just wouldn't stop. I didn't lose consciousness, and I didn't have any enormous pain. [It was] just this feeling that something was going on and I thought it would just pass."
It didn't pass and eventually an on-set nurse was called to check Boyle out. Medics were called as it was apparent Boyle's situation was serious.
EP Phil Rosenthal said he was shaken by Boyle's medical emergency
"He lived, we were happy," Rosenthal jokingly said of the frightening moment on the show's set. Clearly, there was nothing to laugh about at the time.
"But boy that takes a lot out of you," he said. "We became close, we became a family. And this was the third or fourth year of the show to have something like that happen. It was terrible, terrible. It shook me to the core, really. You know, that's my dad."
The actor resisted being sent to the hospital
Boyle wouldn't allow himself to be taken to the hospital until Rosenthal was asked to intervene. He had to fib to the actor saying that, as executive producer, he would get blamed if anything happened to Boyle.
"It was bologna," Rosenthal recalled. He continued, telling Boyle, "'I'm liable if something should happen. So could you go for me?' So that turned out good because he wasn't going to go for him, but he would go for me."
The former Coach writer was thrilled to see Boyle back on set within the week but still insisted that the actor rest as much as possible. "I don't know if they did an angioplasty, but he was better." Boyle missed just one episode, "How They Met," which chronicled Ray and Debra's fateful meeting when Ray delivered a futon to her apartment.
"We said, 'you know what, we can do this next show without you,'" he recalled. "'You should go home and rest.' It's strange not having him there but you almost don't miss him because they talk about him."
RELATED: 'Everybody Loves Raymond': Brad Garrett On Why the Show's Writers Had Robert Touch His Chin So Much, Plus His Favorite Moments