Everything You Need to Know About Hyde's Absence From 'That '90s Show'
Danny Masterson played Steven Hyde in That '70s Show. Since the release of Netflix's That '90s Show, many fans have been curious about Hyde — does the character appear or get mentioned in the spinoff series? Here's everything you need to know about mentions of Hyde in That '90s Show, including why he's not involved in the That '70s Show spinoff in any capacity.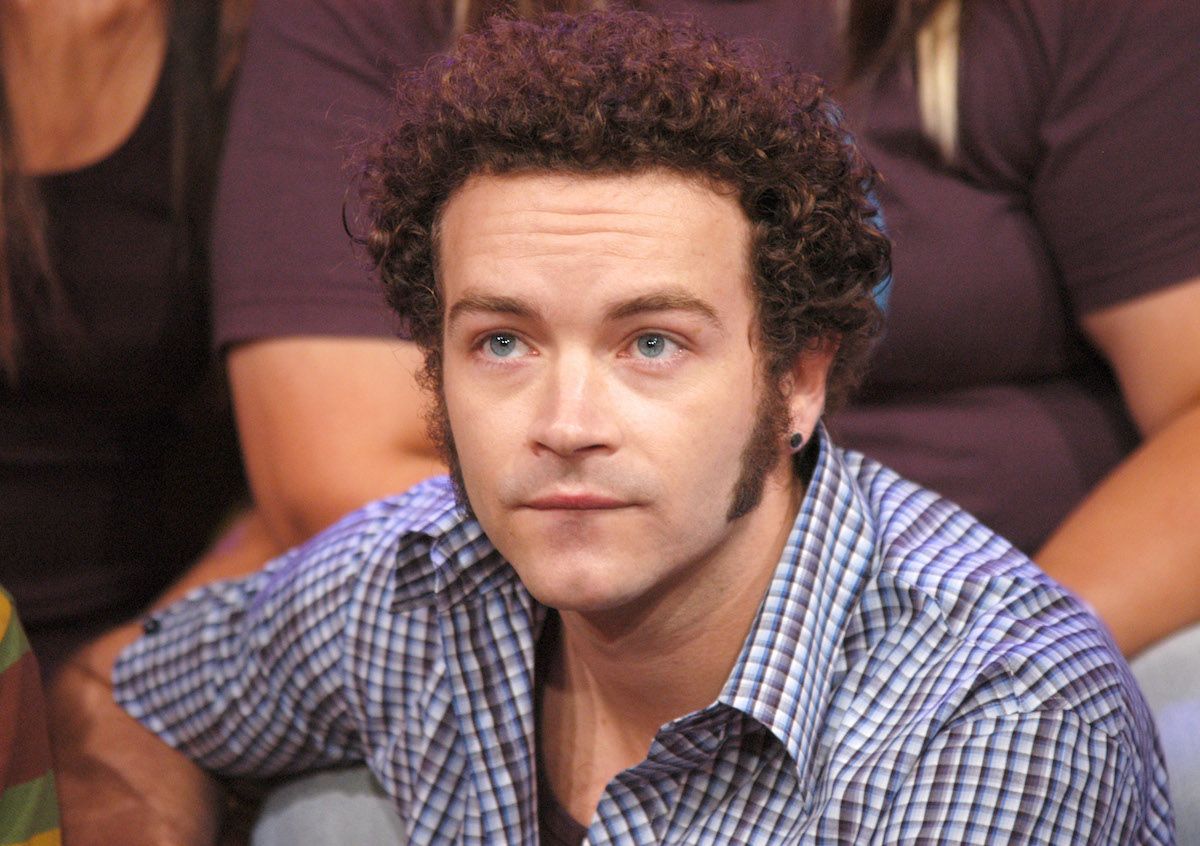 When did 'That '70s Show' come out?
That '70s Show started in August 1998. The teen sitcom ran for eight seasons on Fox and ended in May 2006. 
Hyde doesn't appear in 'That '90s Show' because of Danny Masterson's rape charges 
By the end of the That '70s Show, Steven Hyde became the owner of the last remaining Grooves record store. In the series finale, he pulled together the last circle of the decade in the Forman's basement. But the character Hyde doesn't appear in That '90s Show because of legal issues. 
Masterson was first accused of sexual assault in 2017. He pleaded not guilty after being charged in June 2020 with the rape of three women, who were all members of the Church of Scientology. Chrissie Carnell Bixler and Masterson's ex-girlfriend Bobette Riales also came forward with sexual misconduct allegations, bringing the count up to five women claiming abuse on Masterson's part. 
The actor was arrested on June 17, 2020 and released on $3.3 million bail the same day. In February 2022, the actor sought to have the criminal rape charges dismissed but was unsuccessful. His trial began in October 2022. Since the jury could not make a unanimous decision, Masterson will be retried in 2023. 
At publication, judges set March 29 for jury selection for the second trial (via Variety). Masterson faces a maximum sentence of 45 years to life in a California prison if convicted. 
Do they mention Hyde in 'That '90s Show'?
That '90s Show includes several references to the original series, including cameos from Topher Grace, Laura Prepon (who also directed a few episodes), Mila Kunis, Ashton Kutcher, Wilmer Valderamma, Tommy Chong, and Jim Rash. However, Masterson doesn't appear in any of the episodes. In fact, the character he played isn't mentioned in passing at all. 
Even in Fez's flashback in the That '90s Show Season 1 finale, "Kids in America," Hyde is missing. While pondering what to do about Sherri (Andrea Anders), the old gang appears in the all-too-familiar smoke circle. Fez imagines smoking with Eric, Jackie, and Kelso, a scene that showrunners created with old footage of the cast from the original series. But Hyde is missing from the moment.
Will 'That '90s Show' have a season 2?
Whether or not That '90s Show returns with another season is dependent on multiple factors. One of the most critical factors is fan reception — if fans like and binge the spinoff series, that will indicate to Netflix that they want more episodes.
As Kurtwood Smith told Showbiz Cheat Sheet, there were whispers about another season on the set of That '90s Show, but "it's all just people talking through their hat." After knocking on wood for good luck, Smith concluded: "We'll see what happens." 
If and when That '90s Show does get renewed for another season, it's unlikely Masterson will appear in new episodes. Stay tuned for updates.