Everything the NCT 127 Members Said About Each Other in the 'To You' Series
Before NCT 127 released their repackage album Neo Zone: The Final Round, the K-pop group took part in a "To You" series on YouTube. The videos were posted to NCT 127's YouTube channel, and each member took the time to tell another member in the group what they appreciated about them. Warning, it gets emotional.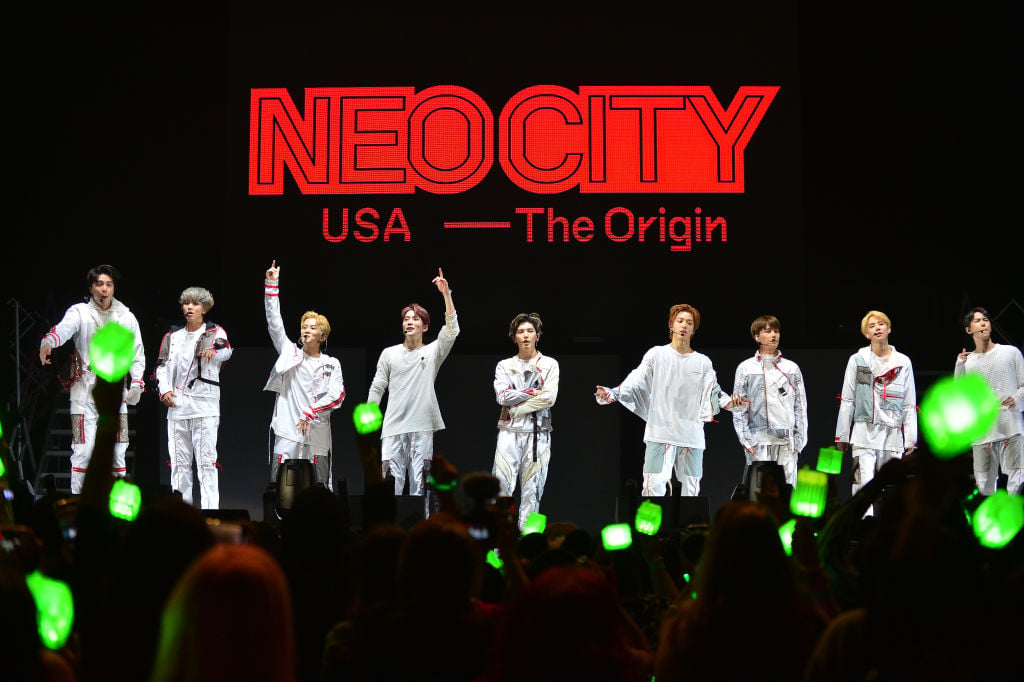 Taeyong knows he will be friends for life with Doyoung
Taeyong was the first member to participate in the series, so right out of the gate NCTzens were reduced to tears. Taeyong shared a message for Doyoung, who he is close friends with in NCT 127.
"I really thank you for always cheering for me beside and let's really be together for a long, long time. Let's spend time together for a long, long time and I'd like us to experience various things together, have a chance to think stuff like 'this is really the life' and be the closest friends each other in our lives. After we become elders, let's go to nursing home together as well," Taeyong said.
The second message of NCT 127's "To You" series was Doyoung's message to Mark.
"You were the first person I met after joining the company," Doyoung told Mark. "… The fact that we've been doing this together itself is really mysterious for me, and somehow I think it's fateful… Although I don't like the things you like, I'm not confident to like all the things you like, and I'm also not confident to dislike all the things you dislike but… Now, I'm confident to understand you, Mark, as you are."
Mark and Haechan recorded the next messages for NCT 127's 'To You' series
Before Mark's message even started, Haechan lightened the mood by saying, "Mark Lee's compliment which already makes me cringe."
"When I look at you I think about time at the same time. I feel the time. It may be obvious since we've been seeing each other since when we were so young," Mark said. "Since we were trainees for NCT Dream to now… you are the only one I was with the whole time. Since I was a trainee, you are the friend who's been through all those things with me."
After watching Mark's message, Haechan recorded a message for Jungwoo.
Haechan told Jungwoo, "You have such unique ideas and are always so helpful to the team. I hope you always stay happy. Although I'm younger, let's always be comfortable with each other, talk to each other about everything, like now, let's talk a lot, depend on each other, and walk the same path together."
Jungwoo is grateful Johnny is part of NCT 127
In Jungwoo's message to Johnny, he detailed how happy he is that Johnny is part of NCT 127, as he is a mood maker in the group.
"… Just the fact that you are in our team and lighten up the mood of our team makes us so fortunate," Jungwoo said. "Whenever I see you being so considerate I think you are so awesome. You set great examples as the older one in the group. I try to learn from you a lot."
RELATED: NCT 127's Album 'Neo Zone' Lands at No. 5 on the Billboard 200
Next in NCT 127's "To You" series, Johnny recorded a message for Yuta about how much he treasures him as a friend.
"Regardless of your being a member or someone who I knew for a long time, you are just my precious friend. Let's be awesome together. When I'm with you, I feel happy. We argue sometimes of course, but the reason we can do that is that we become closer after that… I treasure you."
In Yuta's message to Jaehyun, he told Jaehyun how he considers him to be a real brother.
"I think I'm spending times with you like a real brother? I think we spend times like that. Before thinking that we're in the same team, although we're in the same team indeed… So, I should act more like an older brother sometimes, but there are many times I couldn't do it. I feel sorry for it and I really thank you for covering that for me," he told Jaehyun.
Jaehyun and Taeil had the last messages of NCT 127's 'To You' series
As Taeil watched Jaehyun's message for him, he smiled throughout the entire thing.
"I think we have many memories because our vibes are well matched and I think that we made good memories together. I thank you. I wish that we'd have many more fun memories from now on as well," Jaehyun told Taeil.
Taeil was the last NCT 127 member to record his message, and he recorded one for the group's leader, Taeyong.
"I also know that you're a person who thinks a lot about future on your own way. From now on as well, whether about your work or for other things… whether for development or other good results after finishing schedule, whether you're tired… I personally think it's good although it must be hard for you. Even though you said it's hard, when you actually do it, you really worked hard on it and I felt respect for such appearance," Taeil said to Taeyong.