Everything We Know About Adam Driver's Wife and Son
Adam Driver is pretty famous yet people don't know much about his personal life. Here's everything we know about his wife and son.
 Adam Driver's wife and son have mostly stayed out of the limelight. Driver has gotten a reputation for being a private celebrity. He doesn't go out of his way to let fans in on his personal life, in fact, he hid the fact that he even had a son for two years. So, we've compiled a list of everything we know about Driver's son and his wife, Joanne Tucker.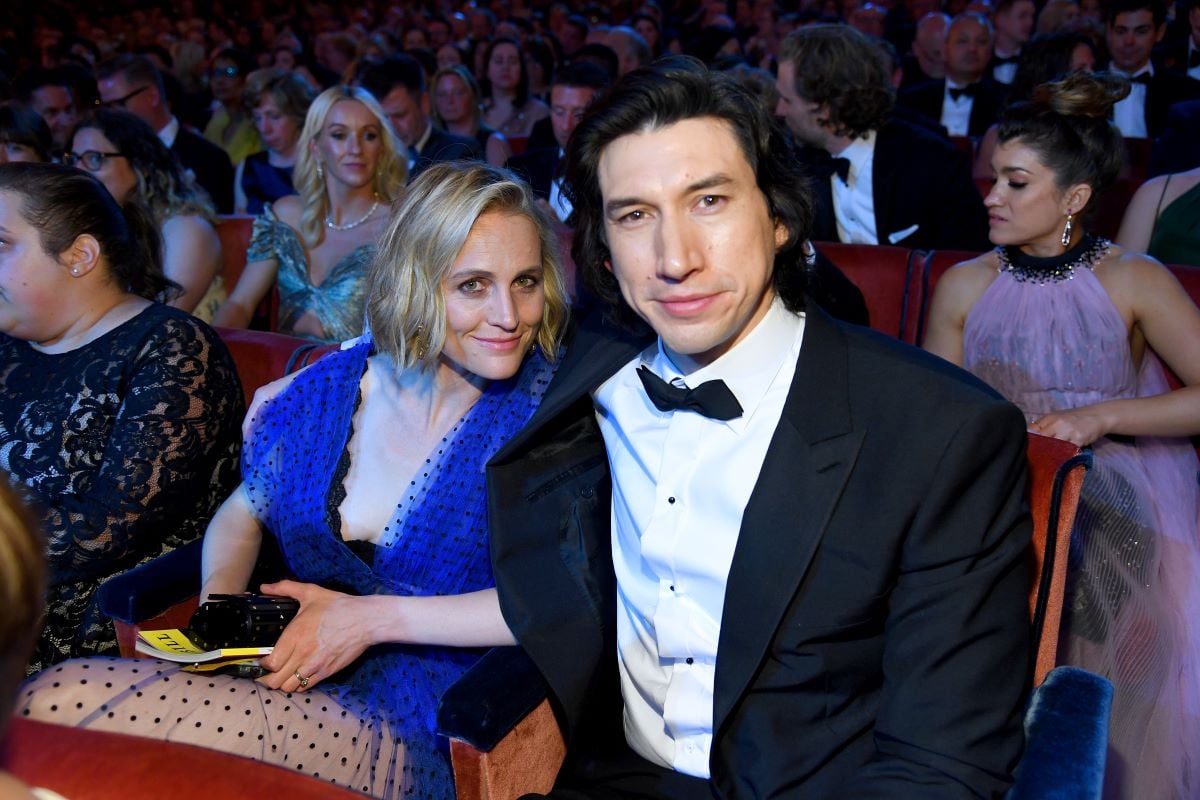 An accident brought Adam Driver to his wife
Driver signed up for the Marines when he was 18 because he wanted a challenge and also wanted to help his country. Unfortunately, before he ever got to deploy, he was in a biking accident where he dislocated his sternum, causing him to be medically discharged from the Marines. Afterward, Driver was still looking to test his abilities.
"I wanted a challenge," he once old GQ of his life in the Marines. "The Marine Corps is supposed to be the toughest and most rigorous of its class."
He thought attending Julliard would be just the challenge he was looking for.
"Obviously the stakes are different," he said. "You have the risk of getting shot or killed in one and just embarrassed in the other. I thought, 'This will be easy.' "
After starting at Julliard, he met Tucker.
They got married secretly
No one knew about Driver and Tucker's engagement until it was over. According to Us Weekly, Driver and Tucker "got married over the weekend of June 22" in 2013. The couple had a destination wedding. Despite it being an extremely private event, some celebrities were in attendance, including Driver's Girls co-star Lena Dunham.
Driver and Tucker are "very sweet together," a source told the outlet. "They've been dating forever—years—and live together; [they're] very comfortable and in love. She was with him before the Girls fame. They both love theater and the arts."
Who is Joanne Tucker?
Tucker first appeared on the silver screen in the 2011 film. Loft. Avid Girls fans might also recognize her from her appearance in the 2016 episode "Hello Kitty."
She also starred in The Report in 2019 and was in 2020's Give or Take.
Adam Driver's son
Driver and Tucker are both notoriously private. So, when Tucker got pregnant, the two kept it largely a secret. Even when the child was born, the public was kept in the dark. It wasn't until Tucker's sister accidentally made her Instagram profile public and fans saw the child in the background of photos, that people started connecting the dots. Since then, Driver has made little comments about his son here and there.
In a 2017 interview with W Magazine, Driver mentioned his child.
"I look at my dog—this sounds so absurd—but it's not—I don't know if I can love anything more," he said. "Like, I have a kid, maybe—and be like, ya know, but the dog!"
The family of three lives in Brooklyn Heights with their dog, Moose.