Everything We Know about Director Edgar Wright and Star Ansel Elgort's 'Baby Driver 2' So Far
Baby Driver 2 might be hitting the road very soon.
Somewhere between Shaun of the Dead and Scott Pilgrim vs. the World, Edgar Wright developed one of the most rabid fan bases in the world. His Three Flavours Cornetto trilogy — Shaun, Hot Fuzz, and At World's End — is beloved by audiences worldwide. Moreover, Scott Pilgrim overcame a poor box office to become a modern cult classic. However, Wright only received his first out-and-out blockbuster in 2017.
When it hit theaters that summer, Baby Driver went on to earn $227 million worldwide on a budget of $34 million. The film stars Ansel Elgort — in a Golden Globe-nominated performance — as Baby, a getaway driver who attempts to leave his life of crime. The twist? Baby is always listening to music while driving, and Wright's integrates his soundtrack with the on-screen action.
With such a specific take on the heist genre, many fans hoped Baby Driver's box office success would lead to a sequel. While a follow-up has been in the works, a recent report claims Sony has officially given the movie the green light. While it's not yet confirmed, let's look into what we've heard so far about Baby Driver 2.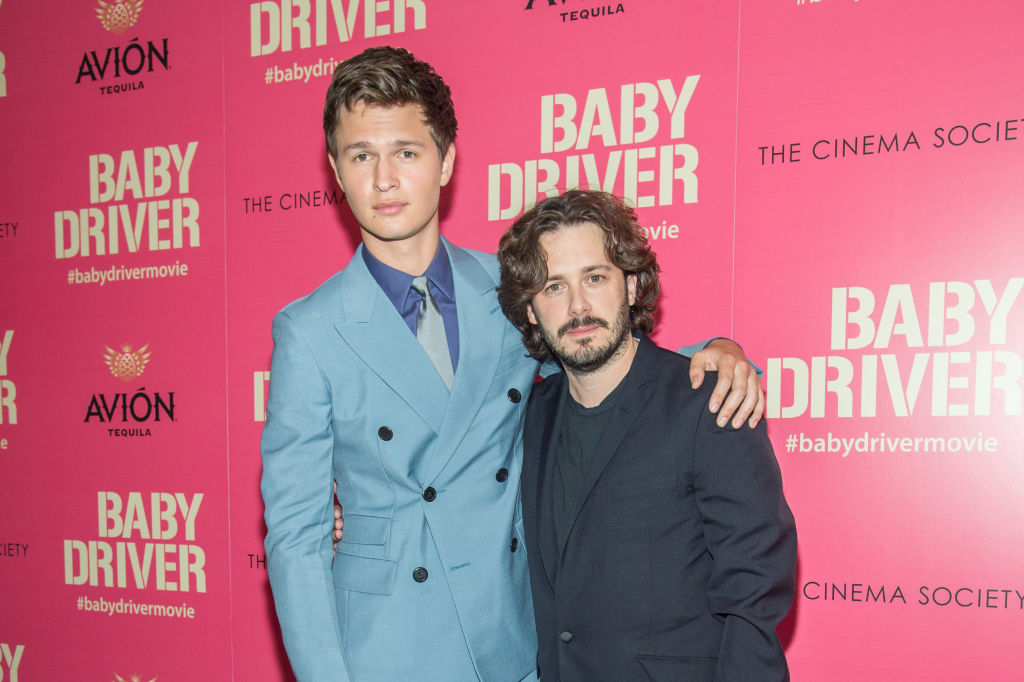 Edgar Wright is back in the driver's seat
We can't say for certain how far into its development Baby Driver 2 is. But we do know it's not happening without Wright. In summer 2019, Elgort confirmed to MTV News he had seen a script. Moreover, he was optimistic the film would happen soon. And the latest report from Geeks Worldwide corroborates this.
Again, this "exclusive" has yet to be confirmed. But considering what we've heard in the past, Wright's passion for the project, and the first film's success, fans won't need to worry about Baby Driver 2 coming together without him. Besides, who else could hand-pick a soundtrack quite like that of the first film?
Ansel Elgort and Lily James could run into a familiar face
As far as specifics go, we don't have a lot of them. Of course, Elgort will be back in the title role. And while GWW reports a new female lead will join the sequel, Lily James will also return. In the first film, her character, Debora, was a waitress who fell in love and ran away with Baby.
The first film left Baby and Debora with a happy ending. But that won't do for Baby Driver 2. With most of the original cast off the table, rumor has it Jon Bernthal could be bumped up to the primary villain this time around. His character, Griff, only appears briefly in Baby Driver but already runs into conflict with Baby. Given the right circumstances, a sequel could build on that rivalry.
Moreover, CJ Jones — who played Baby's disabled foster father — and Michael Peter Balzary aka Flea could be coming back for the sequel as well. The latter actor, along with Lanny Joon, played one of the criminals with whom Baby worked. No word yet on whether Sky Ferreira or Lance Palmer would reappear in flashback as Baby's parents.
'Baby Driver 2' won't be Edgar Wright's next movie
Even if Baby Driver 2 hits production as soon as possible, fans will still have a while to wait for it. Elgort, after all, is currently filming his upcoming HBO Max series Tokyo Vice. But, according to reports, Baby Driver 2 could come together shortly thereafter. As of now, the project has no release date.
Wright aficionados will at least have a new film coming soon from him. The director's psychological horror film Last Night in Soho is scheduled for release on Oct. 16, 2020. Co-written by 1917's Krysty Wilson-Cairns, the mysterious film stars Thomasin McKenzie, Anya Taylor-Joy, and Matt Smith, among others.