Everything We Know (So Far) About Disney's 'Haunted Mansion' Reboot
Disney's 2003 ride-based Haunted Mansion movie certainly deserved a reboot — and now it's getting one. So far, here's everything we know, from who is starring in the cast to when it will begin shooting. 
Owen Wilson and Rosario Dawson just joined the cast of 'Haunted Mansion'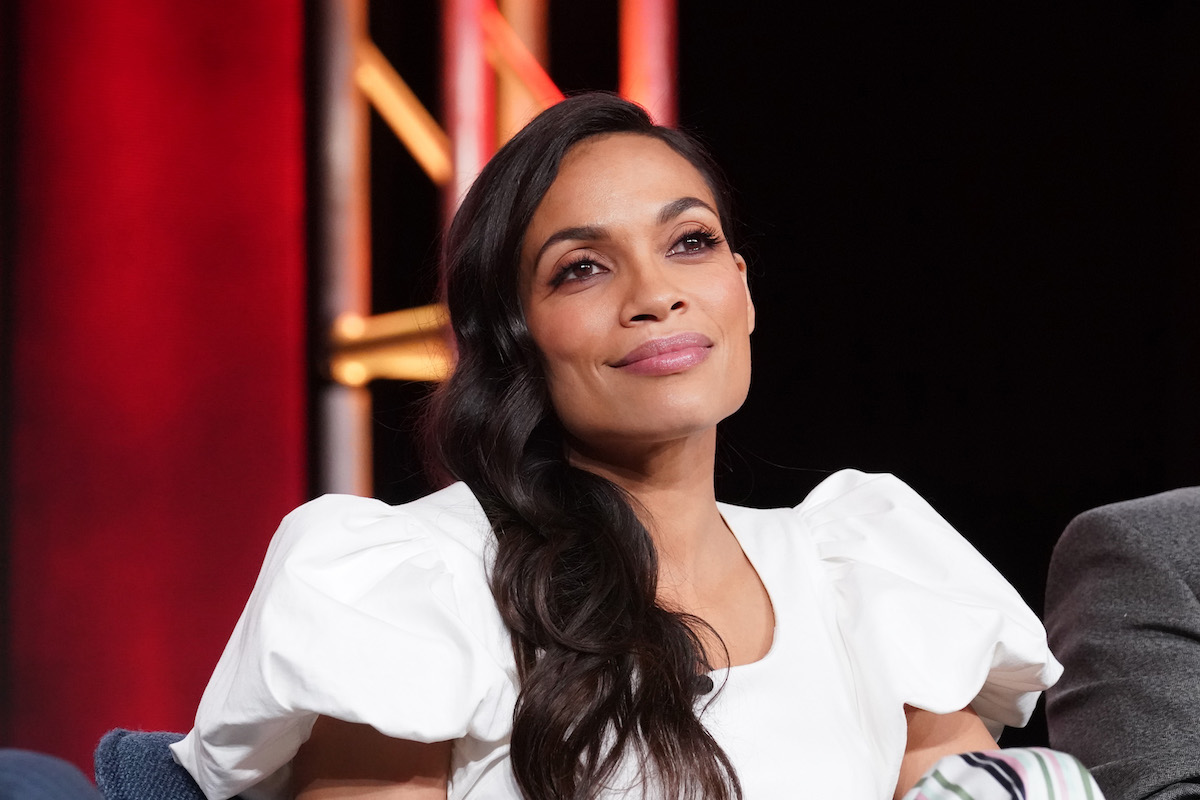 According to Deadline, just one day after Loki's Owen Wilson announced that he was joining the cast of the Disney spook-fest, Rosario Dawson also announced on September 9, 2021, that she would be joining. 
LaKeith Stanfield and Tiffany Haddish were reportedly the first cast members signed for the project back in July 2021. 
Undoubtedly, on its second try, Haunted Mansion hopes to capture the same success that the Pirates of the Caribbean franchise pioneered. Dwayne Johnson and Emily Blunt's Jungle Cruise is currently proving that that type of success can be replicated — the movie also achieved franchise status when it broke the 100 million mark in August 2021. A sequel is already in the works. 
Based on the ride created at Disneyland in 1969, Haunted Mansion gave a movie version a try in 2003. It starred Eddie Murphy, Marsha Thomason, Jennifer Tilly, and Terence Stamp. The movie achieved moderate success, but its performance paled in comparison to Pirates of the Caribbean: The Curse of the Black Pearl, which all but shut down the box office the same year and wound up inspiring four sequels.  
According to Deadline, the new Haunted Mansion will be written by Katie Dippold (Ghostbusters, 2016) and directed by Justin Simien (Bad Hair, 2020.) 
'Haunted Mansion' will begin shooting almost immediately
Very little is currently known about the hush-hush plot and screenplay. But Deadline reports that the movie will begin shooting next month. 
It will be produced through Dan Lin and Jonathan Eirish's Rideback production company, which was responsible for the 2109 live-action version of Aladdin. According to TheDisInsider, production will take place in Atlanta, Georgia, and the movie will get a theatrical release. 
Guillermo Del Toro was initially slated to direct a 'Haunted Mansion' movie 
Oscar-winner Guillermo Del Toro, the monster master who directed the gothic haunted house movie Crimson Peak in 2017, was initially tapped to direct a film for Disney. It seemed to make a lot of sense, given Del Toro's mastery of the supernatural. 
But it wasn't to be. According to Cinemablend, The 2010 news eventually faded and then gave way to the new Simien-led version. Del Toro's vision for the movie reportedly centered around the elderly 'Hatbox ghost' and would have no resemblance to the 2003 version. 
It's too early for a release date, but fans are already enthused about the new developments on the family-oriented ghost movie.   "No way, Rosario Dawson is joining [the] new Disney movie Haunted Mansion," tweeted one fan. "That's so awesome."
The Haunted Mansion theme is currently on a role. Disney+ also announced this week that a Muppets Haunted Mansion special would begin streaming in October.