Everything Wrong With 'Top Gun: Maverick' According to a Military Expert
'Top Gun: Maverick' is a box-office smash, but it still has a lot of things wrong with it, as a military expert points out.
Supersonic speeds don't happen only in fighter jets for Tom Cruise. Top Gun: Maverick, the long-awaited follow-up to the 1986 original, gave Cruise his best opening weekend ever. The director had to convince him to sign on, and he faced undeserved criticism for making a sequel, but it was worth it in the end. It's a box-office winner and favorably-reviewed movie, but Top Gun: Maverick still has a lot of things wrong with it, as a military expert points out.
[Warning: This article contains spoilers from Top Gun: Maverick.]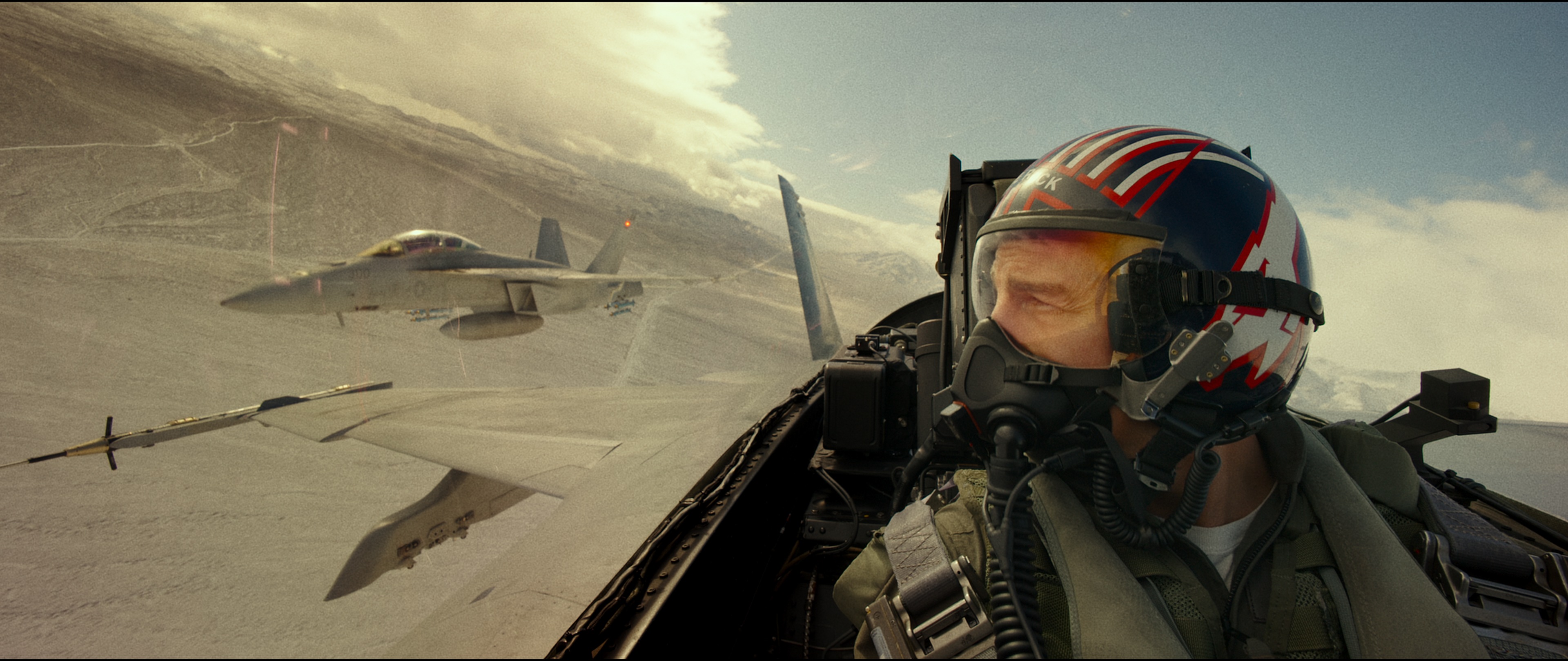 'Top Gun: Maverick' sees Tom Cruise resurrect his star-making role
Even though Paramount wanted a sequel before the first Top Gun opened, fans had to wait 36 years to see Cruise reprise his role. 
Instead of playing a young, hotshot pilot, Cruise's Pete "Maverick" Mithcell is a test pilot who has repeatedly declined to advance in the ranks so he can continue flying. His Navy superiors task him with leading a dangerous, covert mission into enemy territory with a crew of young Top Gun graduates at his side.
Maverick's practical effects (the actors really went inside fighter jets) give the movie a realistic look. However, there's a lot wrong with the film, as a military expert points out.
A military expert says 'Maverick's premise and approach have some issues
Fred Kaplan is the author of several books about nuclear and military strategy. He also writes the War Stories column for Slate, and he described some major Maverick flaws in his column.
Maverick and his team embark on a dangerous mission to destroy a uranium enrichment plant run by a rogue nation. The enriched uranium would then be used to build an atomic bomb, but it would take years to enrich enough uranium to build a bomb. Diplomacy and negotiations would be more effective ways to deal with the threat before considering military action. 
If the president ordered an attack like the one in Maverick, it would be a joint military operation. Kaplan writes that the 1986 Goldwater-Nichols Act ensures military branches cannot act unilaterally on major operations.
The F/A-18 Hornets in the movie don't have the range for a mission from the film, but it's unlikely those planes would be used in the first place. The more practical and less dangerous method to destroy the plant would be to use high-altitude bombers.
As Kaplan notes, the mission shown in the movie wouldn't be necessary. If the military did move forward with the mission, a joint operation utilizing different equipment would be more realistic than what the movie shows. 
Another thing wrong with Maverick? A major plot hole that reveals itself when Maverick and its crew take off on their mission.
There's a massive flaw in a pivotal plot point
The enemies in Maverick are faceless and nameless, but Kaplan notes a massive flaw with the military equipment they have.
Maverick and his wingman commandeer an F-14 from an enemy airbase to escape hostile territory after they get shot down during their mission. The bad guys have Russian jets, though, so they wouldn't need to have outdated U.S. military hardware sitting around. 
Not only that, but they wouldn't waste gas by keeping an F-14 fueled up, nor would they have access to spare parts to keep it functional. The Navy retired the F-14 in 2006, according to the National Naval and Aviation Museum. Parts from any source would be hard to come by more than a decade later.
Fans clearly don't care about what's wrong with 'Maverick'
Kaplan points out the major flaws in Top Gun: Maverick that wreck the movie's realism, but audiences don't care.
Maverick earned more than $125 million in its opening weekend. It's the biggest opening ever for a Tom Cruise movie. Fans had to wait four years to see Cruise back on the big screen (2018's Mission: Impossible — Fallout was his last movie, per IMDb), and Top Gun fans needed to wait nearly four decades for a follow-up. A few plot holes and lack of realism won't dissuade movie-lovers from seeing a big-screen spectacle like Maverick.
Movie-goes are turning out in droves for Maverick. They don't care what's wrong with it.
For more on the entertainment world and exclusive interviews, subscribe to Showbiz Cheat Sheet's YouTube channel.