Ewan McGregor Had Doubts That He Was Still Scottish Enough for 'Trainspotting 2'
Trainspotting is one of actor Ewan McGregor's most iconic movies. The first movie played a huge role in catapulting the actor to superstardom, and McGregor hasn't looked back since. Years later, the Star Wars actor decided to reprise his role as a heroin addict for its sequel in Trainspotting 2.
However, the Star Wars star doubted if he could pull off being Scottish enough the second time around.
How Ewan McGregor was cast in 'Trainspotting'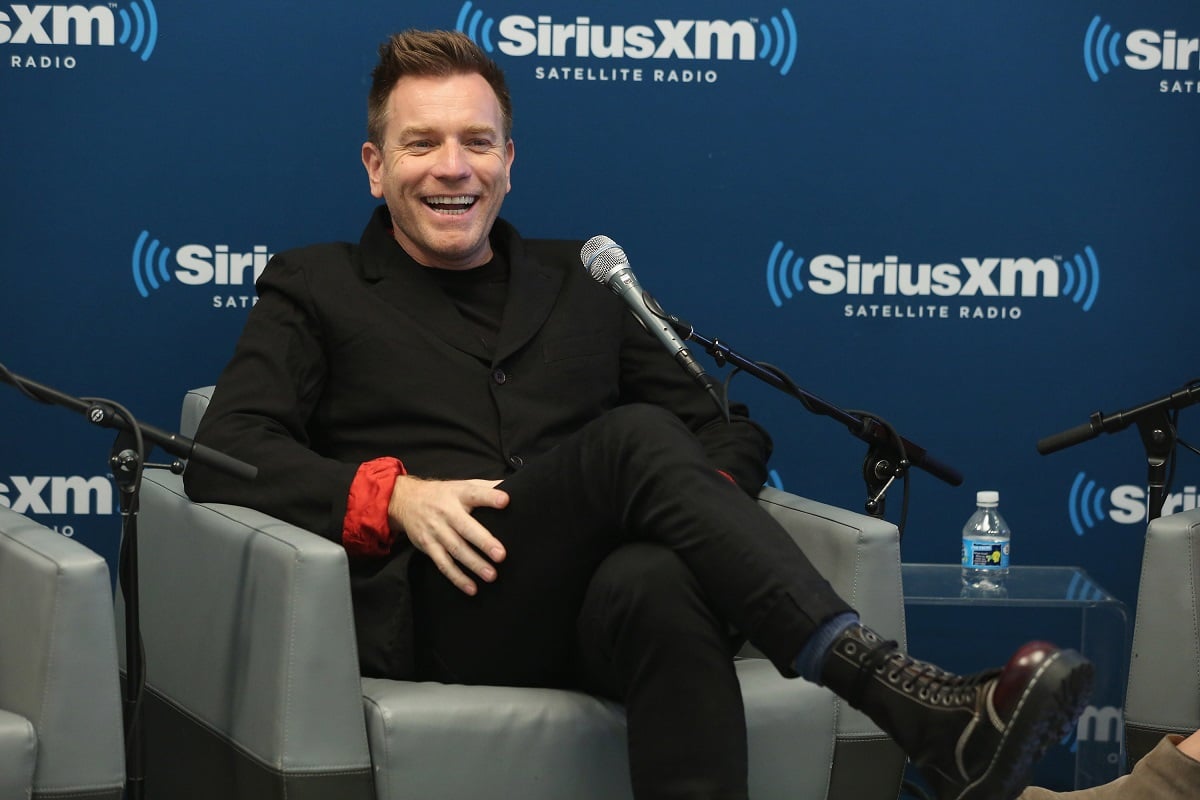 Casting for Trainspotting's lead role took a lot of careful consideration. According to GQ, Trainspotting director Danny Boyle wasn't interested in a famous name to play the character. This gave McGregor a better chance to join the Trainspotting cast, as he was still a bit of a newcomer. Upon reading the script, and the novel the movie was based on which was written by John Welsh, McGregor was determined to play the role.
"Like all great writers he (John Welsh) creates absolute worlds with the beautiful way he puts words together and you're immersed in it. He pushes the boundaries and places the reader into extremes. I loved the book so much. Because I had read the script first I read it in a unique way," he said.
McGregor was so fascinated by his character that he didn't even think about how Trainspotting would affect his career. He simply wanted to do the film justice. So much so he was willing to shave to further immerse himself in the character.
"I just shaved my hair off; pretty f****** brutal! I returned with a shaven head. It was literally the only f****** role for me," McGregor said.
Boyle further supported McGregor's claims, admiring the actor's dedication.
"He had shaved off all his hair. Not a George Clooney cool and attractive crop but a f****** brutal down-to-the-skin shave that obviously looked like he'd done it himself. It shows you how committed he was but his agent at the time must have been f****** livid," Boyle shared.
Ewan McGregor wasn't sure if he was still Scottish enough for 'Trainspotting 2'
In 2017, Danny Boyle decided to revisit Trainspotting with a sequel. He'd further explore the trajectories and whereabouts of the main characters after their battle with heroin addiction in the first film. Although fans were eager for the sequel, McGregor once shared he had reservations about his performance. The insecurities came from the uncertainty that he'd be able to nail an essential part of his character.
"I had these feelings, like, 'S***! I haven't lived in Scotland since I was 17,'" McGregor told The Guardian. "Of all the characters I've played who've been Scots, Renton is the most Scottish of them all. And I suddenly thought, 'F***! What if I can't do it? What if I'm not Scottish enough anymore?'"
This feeling of being away from Scotland for so long also paralleled his character, as Renton returns home to Leith after years of living in Amsterdam.
Ewan McGregor avoided Danny Boyle for years after he wasn't cast in 'The Beach'
Ewan McGregor and Danny Boyle had a bit of a rift when Boyle cast Leonardo DiCaprio in The Beach. This was in large part because McGregor thought the part was his to take. The distance this created between them was particularly upsetting for McGregor, who shared he was in love with the director.
Of course, the actor and director would later bury the hatchet. In fact, when presenting Boyle a BAFTA award for Slumdog Millionaire, McGregor had nothing but praise for Boyle.
"About how much I'd loved working with him, and how happy I was always to look over and see him on the set, and how I trusted him and how he got me to do my best work. And then I said, 'After I stopped working with him, he went on to make…' and I listed all his movies. I'd learned them in chronological order," he explained.