Ewan McGregor Once Felt That Seeing Director Danny Boyle Was Like Bumping into An Ex: 'I was in Love With Him'
As some know, actor Ewan McGregor and Danny Boyle had a complicated partnership. Danny Boyle was one of the first directors who gave McGregor his big break. Meanwhile, McGregor has always looked up to Boyle. But somewhere along the way, McGregor felt betrayed by his director, which caused a rift between them. This made randomly seeing Boyle again a bit difficult for the actor.
What caused Ewan McGregor's rift with Danny Boyle?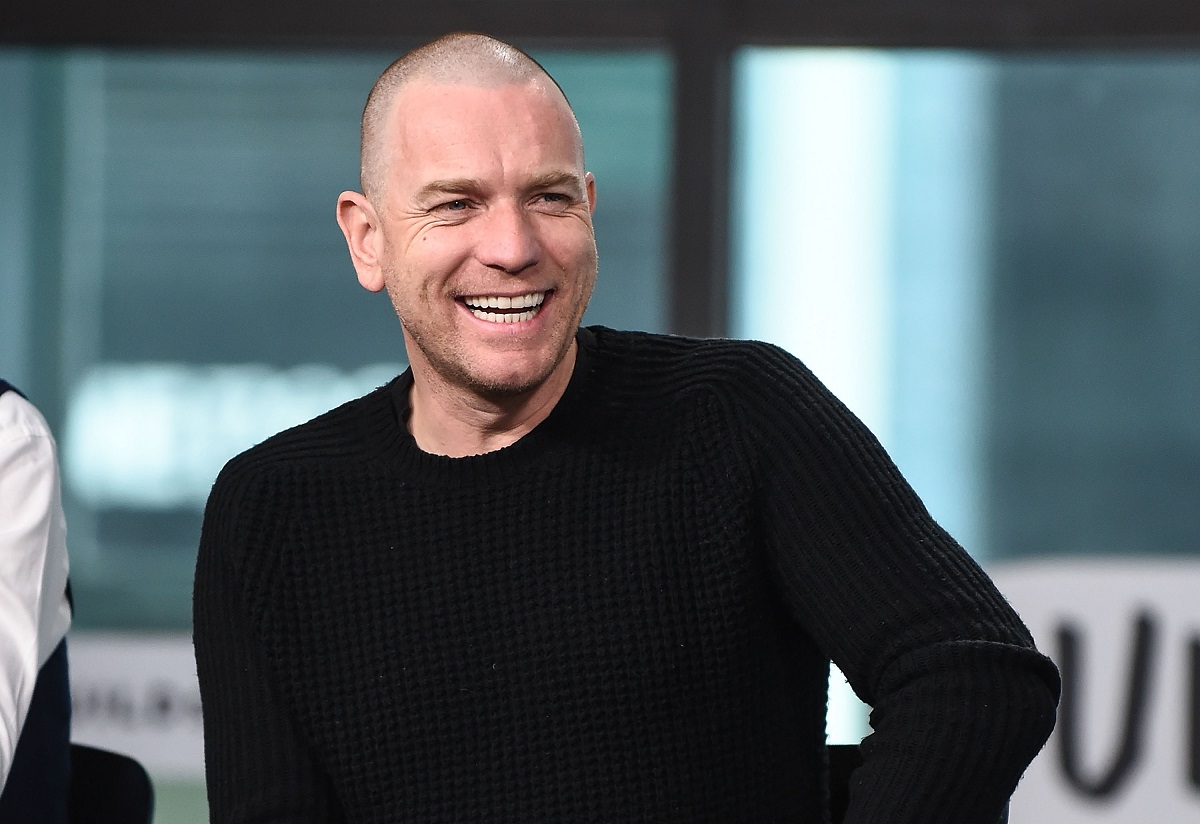 Danny Boyle originally met with Ewan McGregor for his dark comedy Shallow Grave. Afterward, the pair would collaborate for a couple of other projects, like A Life Less Ordinary and Trainspotting.
Boyle was eventually set to direct the film The Beach, which McGregor expected to be another film he'd work with Boyle on. But instead, Boyle ended up casting Leonardo DiCaprio in the lead role, which hurt the actor.
"It was almost nothing to do with The Beach," Mcgregor told The Times. "I mean, of course, it was all over The Beach and my understanding that I was playing the role. To discover that I wasn't, came as a bit of a shock. It wasn't just not getting that role. It was [the way] it was handled that wasn't very clever."
At the time, the Fargo alum even admitted that he held being Boyle's go-to actor in high regard in his youth.
"I was arrogant when I was young. Now I get nervous about every role. I put so much importance in being their actor. It defined me as an actor. I felt like it was a badge on my sleeve: I am Danny Boyle's actor. It felt like it was the most important thing of my career," McGregor continued.
Why running into Danny Boyle was like bumping into an ex for Ewan McGregor
Even after the rift, however, the two once close friends would find themselves occasionally bumping into each other. This led to some uncomfortable moments, at least on McGregor's part. Such was the case when they were both in the Union club in London's Soho.
"And Danny walks in," McGregor told The Guardian. "And I went white. I got up and went over and he said, 'Oh God, you're not sitting at that table, are you?' It was exactly like bumping into an ex. Because it was really a bit like that, a love affair. He'd been my first director, and my favourite director and I… I was in love with him, like, I really liked him."
McGregor also recalled a time when he could've mended fences with Boyle earlier than he did. However, when the time came, the Star Wars actor got cold feet. In 2009, Danny Boyle and Ewan McGregor were on a flight back from the Shanghai film festival. Accompanying them were his then-wife Eve and director Stephen Daldry. It was here that McGregor considered making his move on his old friend.
"And Daldry put his light off and went to sleep, then Eve put her light off and went to sleep, and I was just sitting, me, and there's Danny on the other side of the aisle with his light on," McGregor said. "And I was thinking, 'This could be the moment where we talk about it and put it to bed.' Hours went by, and I was like, 'Just go and effing talk to him, say something.' But I couldn't get out of my seat."
Danny Boyle admitted that he didn't treat Ewan McGregor very well
Both Boyle and McGregor have since made amends and even reunited for Trainspotting 2. But with the benefit of hindsight, Boyle admitted he didn't handle the situation with McGregor in the best way he could. According to Digital Spy, in an interview with Jonathan Ross, Boyle explained why he was partially at fault.
"We didn't treat him very well, I've got to be honest about it, we didn't behave at our best," he said. "You learn and we've apologized. We made this film called The Beach, and we gave Ewan the impression we were going to cast him in it and we didn't cast him in it, we cast another actor, a wonderful actor Leonardo DiCaprio, who was a lovely guy, they're both wonderful."