Ewan McGregor Once Described What It Was Like to See His Uncle as Wedge Antilles in 'Star Wars' for the First Time: 'It Blew My Brains Apart'
Ewan McGregor has a surprising Star Wars connection that casual fans of the franchise might not know about. The actor who played Obi-Wan Kenobi in The Phantom Menace and the other two prequels to the original trilogy is actually the nephew of another actor from the series. 
Ewan McGregor's uncle Denis Lawson played Wedge Antilles in 'Star Wars'  
McGregor's uncle Denis Lawson had a supporting role as Wedge Antilles in Star Wars and its sequels The Empire Strikes Back, Return of the Jedi, and The Rise of Skywalker. 
In interviews over the years, McGregor has spoken about how exciting it was to see someone he knew in a movie as big as Star Wars. 
"I remember going to see Star Wars for the first time," McGregor recalled during an appearance at the Edinburgh Film Festival in 2015. The Golden Globe winner (for his work on the FX series Fargo) said his parents took him and his brother to see their uncle in the film. "We sat down to watch our Uncle Denis in a movie. And then the movie was Star Wars! And I was 6 and it sort of blew my brains apart."
McGregor said having a relative who was an actor inspired his own career choice. 
"I wanted to be him … I wanted to be an actor from the age of 9 because I wanted to be like Denis," he said. 
Ewan McGregor's uncle advised him not to do 'Star Wars'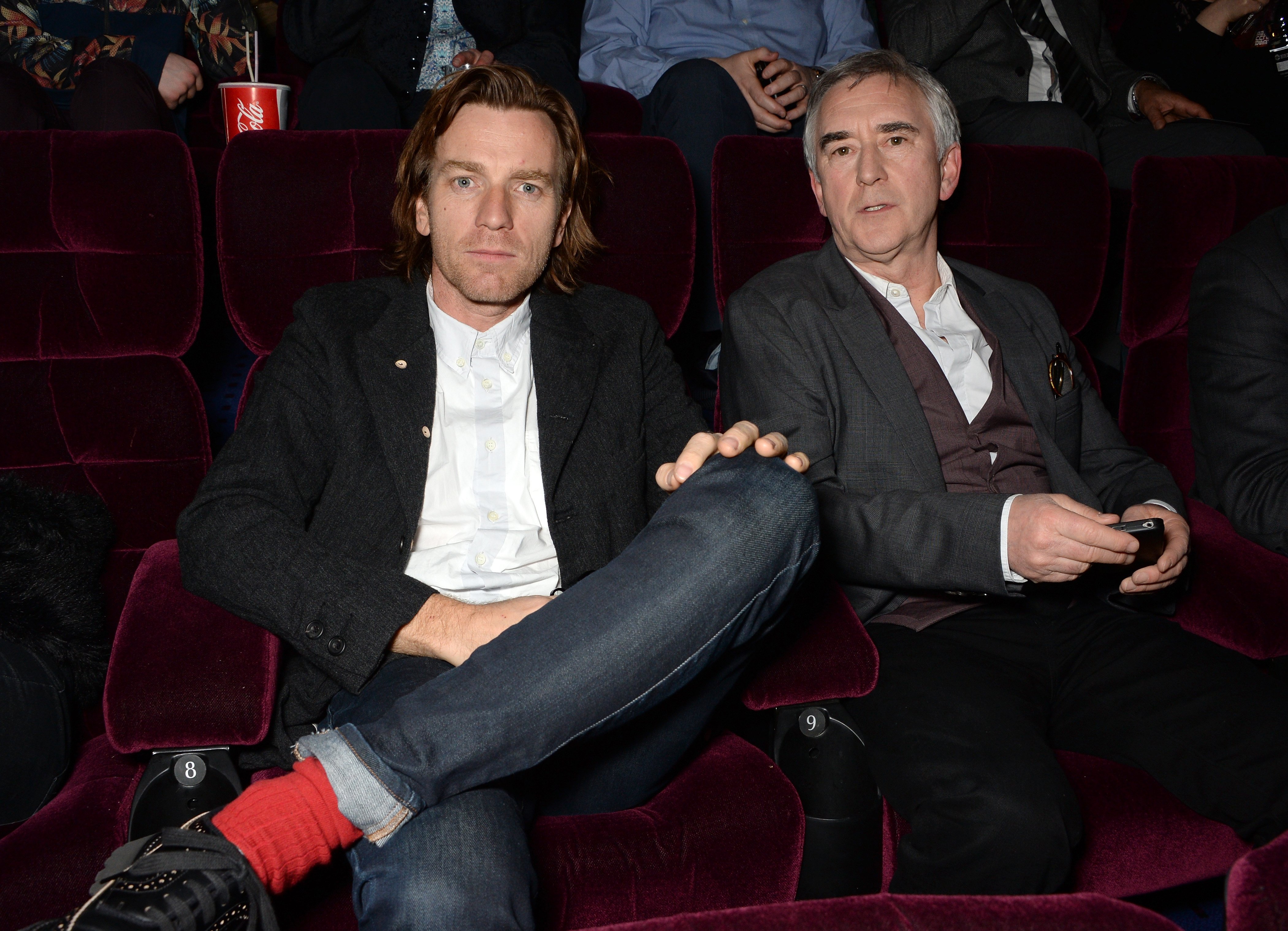 When McGregor was a teen, Lawson encouraged him to pursue acting and gave him performance tips. So when, years later, McGregor was offered a plum role in the highly anticipated Star Wars prequel, he naturally turned to his uncle for advice. Lawson urged his nephew not to take the part. 
"My uncle plays Wedge Antilles in the original three films, an X-wing pilot," McGregor said in a 2020 interview with Willie Geist for Sunday Today. "And he's always been really dismissive of it, you know, because he did a couple of weeks [of] work sitting in a cardboard spaceship … and yet he had this massive following. And it sort of annoyed him. And he was one of the people who said, 'Don't do it. Don't do it.'"
This time, McGregor decided not to take his uncle's advice. "The nearer I got to it, the more I wanted to do it," he said. "I'm so glad I did." 
McGregor will play Obi-Wan Kenobi again in a new Disney+ series 
McGregor will soon return to the Star Wars universe. He's set to play Obi-Wan Kenobi again in an upcoming, still-untitled Disney+ series about the character. 
"It's the Obi-Wan Kenobi story, I suppose," he said during an October 2020 appearance on The Graham Norton Show. "It's not all me. But it will certainly be a lot of me, which is good. We start shooting it in March next year." 
Check out Showbiz Cheat Sheet on Facebook!