Why Ewan McGregor's Uncle Told Him not to Play Obi-Wan Kenobi
'Kenobi' gives him a chance to revisit an iconic role, but Ewan McGregor's uncle advised him to avoid 'Star Wars' years ago.
It didn't take long for Ewan McGregor to become one of the most beloved actors in the Star Wars universe. First, he fought battle droids and droidekas alongside Liam Neeson's Qui-Gon Jinn in The Phantom Menace. Then he perfectly delivered the line, "You were right about one thing, Master. The negotiations were short," which telegraphed some of the humor McGregor would bring to the role of Obi-Wan Kenobi. The Disney+ series Obi-Wan Kenobi gives him a chance to revisit the iconic role, but McGregor's uncle advised him not to take the part years ago. Here's why.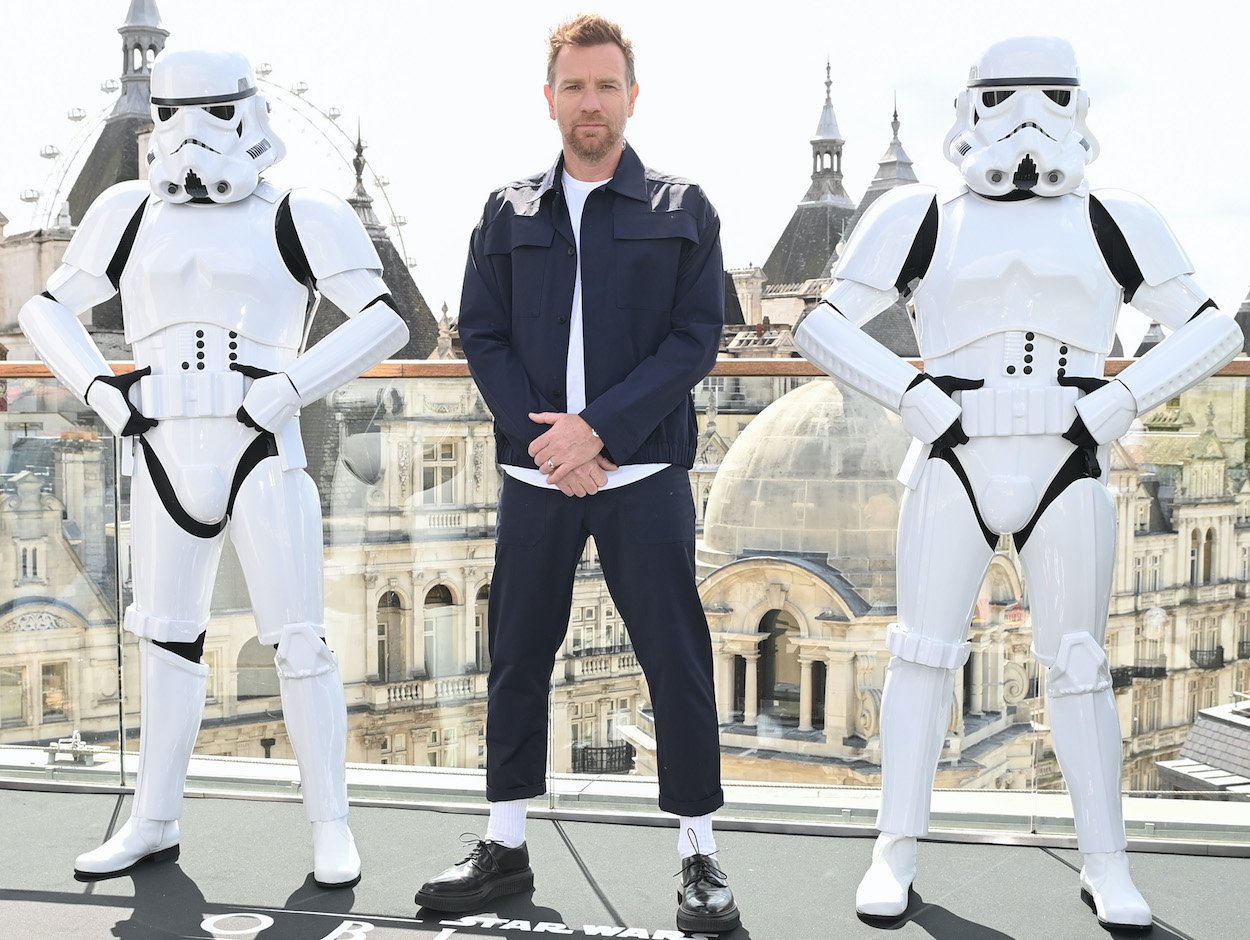 Ewan McGregor had doubts about playing Obi-Wan Kenobi
McGregor discussed the audition process to land the role of Obi-Wan during a conversation with BBC Radio 1's Ali Plumb (via YouTube).
He said everyone in Britain auditioned, and despite the stiff competition, McGregor remained in the running for the part through several rounds of auditions. With every round came the growing realization he could join the Star Wars universe. Not just join but also play a prominent role, and the seeds of doubt started to bear fruit. 
"I got closer and closer [to the part] and I started going, 'Oh, wait a minute, I could be in Star Wars,' and maybe 'Should I be?' I really thought about it long and hard because it didn't feel like what I was about, really," McGregor said.
McGregor consulted several people as he tried to make his decision. One was Trainspotting director Danny Boyle. Another was McGregor's uncle Denis Lawson, his acting hero and known to Star Wars fans as rebel pilot Wedge Antilles. 
Lawson's advice? Don't do it.
Why Lawson told McGregor to say no to 'Star Wars'
McGregor clearly trusted Lawson's opinion about the subject. Otherwise he wouldn't have asked about playing Obi-Wan Kenobi. The Moulin Rouge actor obviously ignored the advice, but he detailed why Lawson advised against Star Wars.
"He was like, 'Don't do it, don't do it. If you want a career after you're 30, don't do it,'" McGregor said. When Plumb asked him why, McGregor detailed his uncle's thinking.
"Because he went through all that fan stuff about it after, and he said it was like — he really didn't understand it. It was two weeks' work for him, and then it became this thing."

Ewan McGregor
McGregor's uncle Denis, a Star Wars fan favorite, advised him not to play Obi-Wan Kenobi. McGregor told BBC Radio 1 he was happy to join the franchise, and now we'll get a chance to see him revisit the role nearly 20 years later.
'Obi-Wan Kenobi' brings McGregor back to 'Star Wars'
McGregor starred in the three Star Wars prequels between 1999 and 2005, and they helped make him a household name. Some of his most notable films — Moulin Rouge, Black Hawk Down, Down With Love, The Island — came after McGregor played Obi-Wan Kenobi.
Obi-Wan Kenobi brings him back to the distant and ancient galaxy, and his on-screen arch-nemesis is back, too. Hayden Christensen returns to play Darth Vader.
McGregor's uncle was dumbfounded by Star Wars fans' deep love for the franchise, as the nephew told BBC Radio 1. McGregor can relate. He gets confused by the intertwined storylines, but he praised Obi-Wan Kenobi director Deborah Chow for having a strong command of and vision for the story the series tells.
Obi-Wan Kenobi's six-episode run begins May 27, 2022, on Disney+.
For more on the entertainment world and exclusive interviews, subscribe to Showbiz Cheat Sheet's YouTube channel.