Ex-'Counting On' Star Jill Duggar Gets Support From Sisters Jinger Duggar, Joy-Anna Duggar Following Miscarriage
Jill Duggar and her husband Derick Dillard recently learned they were expecting their third child. But their joy at discovering they were about to become parents again soon turned to sadness when Jill experienced a miscarriage. Now, the former Counting On star and mom of two is getting some support from her sisters who've been in a similar situation. 
Jill Duggar of 'Counting On' reveals she had a miscarriage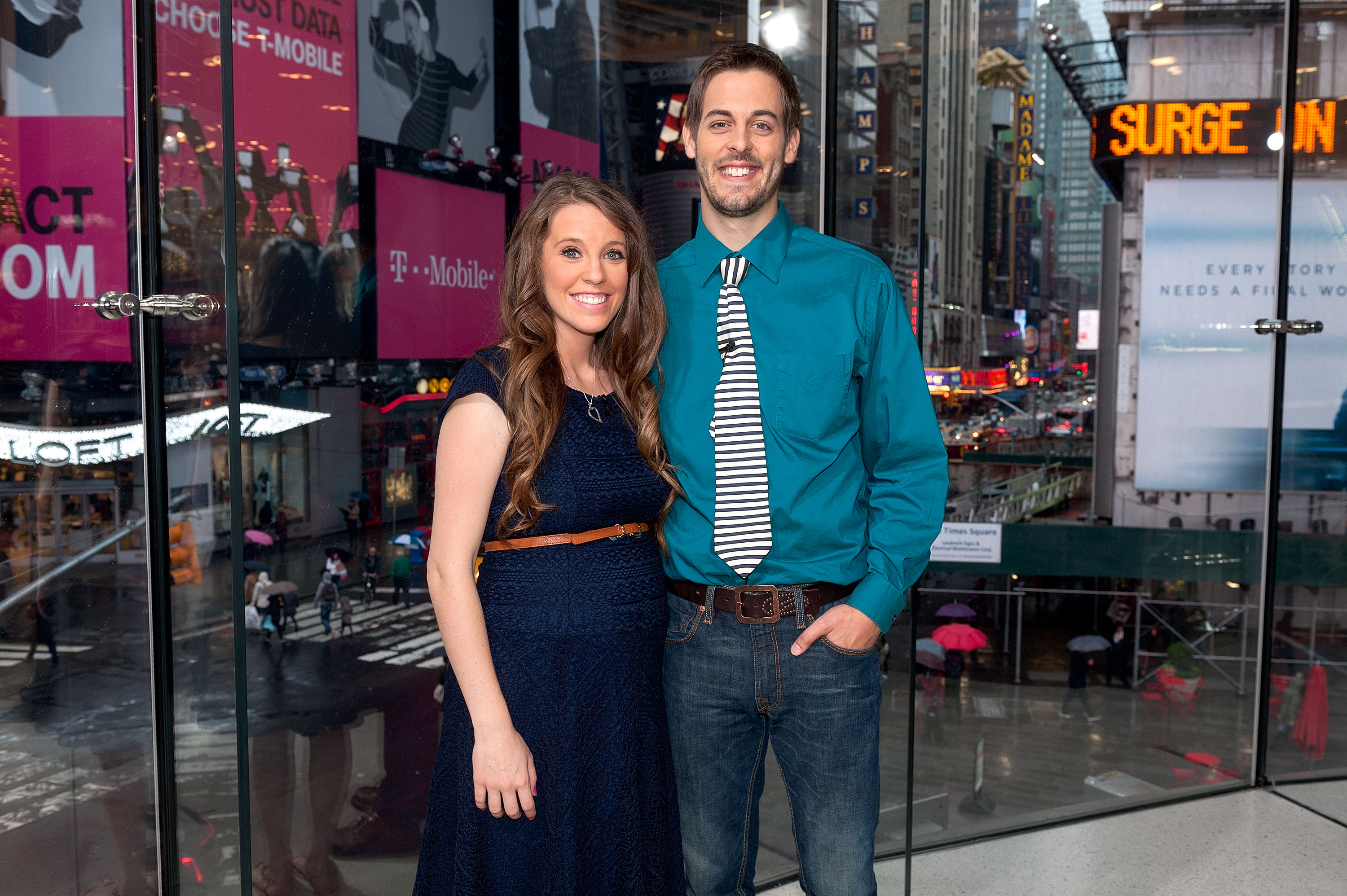 On Oct. 11, Jill and Derick both took to Instagram to share a sad update. 
"We recently found out we were expecting our third baby. We were thrilled! However, a few days later we started miscarrying," Jill wrote, adding that they planned to name the child River Bliss. A video she posted showed the couple reacting to the news of the positive pregnancy test.
In a blog post on their family's website, the couple wrote about the pregnancy loss in more detail, sharing that their two sons, Israel, 6, and Samuel, 4, were excited about the idea of another sibling joining the family. 
"It was fun to see so much joy in the boys' faces as we shared the news with them," they wrote. "They were full of questions and so excited as we talked about the pregnancy and how they would get to be involved along the way and after baby was born."
Jinger Duggar, Joy-Anna Duggar offer words of support 
RELATED: 'Counting On': Jinger Duggar Reveals the Devastating Details of Her Miscarriage
Jill and Derick's social media posts were met with an outpouring of support, with many people sharing messages of support and condolence. That included some kind words from two of Jill's sisters, Jinger Duggar and Joy-Anna Duggar. 
Both Jinger and Joy-Anna have experienced pregnancy loss. Jinger had a miscarriage in late 2019, just after announcing to her family she was pregnant with baby No. 2, she revealed on an episode of her family's now-canceled TLC reality show. Earlier that same year, Joy-Anna gave birth to a stillborn daughter, Annabell Elise, at 20 weeks. 
"River Bliss was so loved!" Joy-Anna commented. "I love you, Jill. My heart breaks for y'all. I'm so so sorry you are having to go through this. Praying for you all."
"Jill, my heart aches for you all," Jinger wrote. "Love you so much and praying for you, sis!!"
Audrey Roloff, Carlin Bates also offered the 'Counting On' star sympathy
RELATED: 'Counting On': How Many Duggars Are Having Babies in 2021?
Jill's sisters weren't the only ones comforting her on social media. Family friend Audrey Roloff, who previously appeared in the TLC series Little People, Big World, commented that she was praying for Jill and Derick. So did Carlin Bates and Josie Bates Balka, who both appear on the UPtv series Bringing Up Bates.
Jill's cousin Amy Duggar also offered words of comfort. "Love you so much and your sweet family," she wrote. "River would have been beautiful. Wrapping you in prayers."
Check out Showbiz Cheat Sheet on Facebook!