Ex-'LPBW' Star Jacob Roloff Just Praised Amy Roloff on Instagram: 'Thank You Mom!'
We've been keeping up with Little People, Big World for years — and it's Jacob Roloff who made the biggest scene when he left the show. Matt and Amy Roloff still carry the main storyline while their son, Zach, and his wife, Tori, have their segment as well. But it's Jacob who wrote about stepping away from the small screen in favor of a reality TV-less life via Instagram.
Many fans speculated that Jacob didn't get along with his father or sister-in-law, Audrey Roloff. But it seems he and his mother have always stuck through the hard times together. And after Amy's post about "Black Lives Matter," Jacob's offering his support via Instagram. Here's what he wrote.
Jacob Roloff seems closer to Amy Roloff than he is with Matt Roloff
RELATED: 'LPBW': Matt Roloff Just Said He's 'So Proud' of Jacob Roloff
When Jacob announced he left LPBW, he denounced the show by saying it made his family into caricatures of who they truly are. And there were plenty of reports that suggested Jacob and Matt were also at odds after Matt and Amy's divorce.
"I think when his parents divorced he put a lot of the blame on his dad," an insider told Radar Online. "His mom was hurting for a long time, and he believes Matt was the sole cause of that — like his dad is the one that blew up the whole family."
As for Jacob's relationship with Amy, the two seem to be close. And Jacob's wife, Isabel Rock, appears quite close with Amy as well. When Jacob and Isabel were prepping for their wedding, Amy helped a lot with the bridal shower — especially since Isabel's mother is no longer with us.
Amy posted in support of 'Black Lives Matter' after remaining silent
Jacob has shown a ton of support for the "Black Lives Matter" movement in the wake of George Floyd's death. He's posting plenty of resources for white allies, and he's also calling out his conservative family members who still support Donald Trump.
As for Amy, many didn't think she was going to address the current movement, as she waited awhile to address it publicly. Finally, on June 6, she posted popular photos of protestors to show her support. And she added a lengthy caption to the Instagram post.
"I have to admit, I've struggled this week or more with all that is going on. I didn't know what to say when I felt so much. I was conflicted," Amy started. "Do I post for the sake of posting and being a part of the noise? No, that's not me and I felt so much more than that and it felt lame doing so considering the magnitude of everything. This is important. This is what I felt I needed to do."
Amy then continued on by explaining that she's reading, listening, and paying more attention to what's happening around her to further educate herself. "This has to end. This has to change and it can. It will take each one of us to do our own reality check inside and be a part for good," she added.
Jacob's praising his mom for her post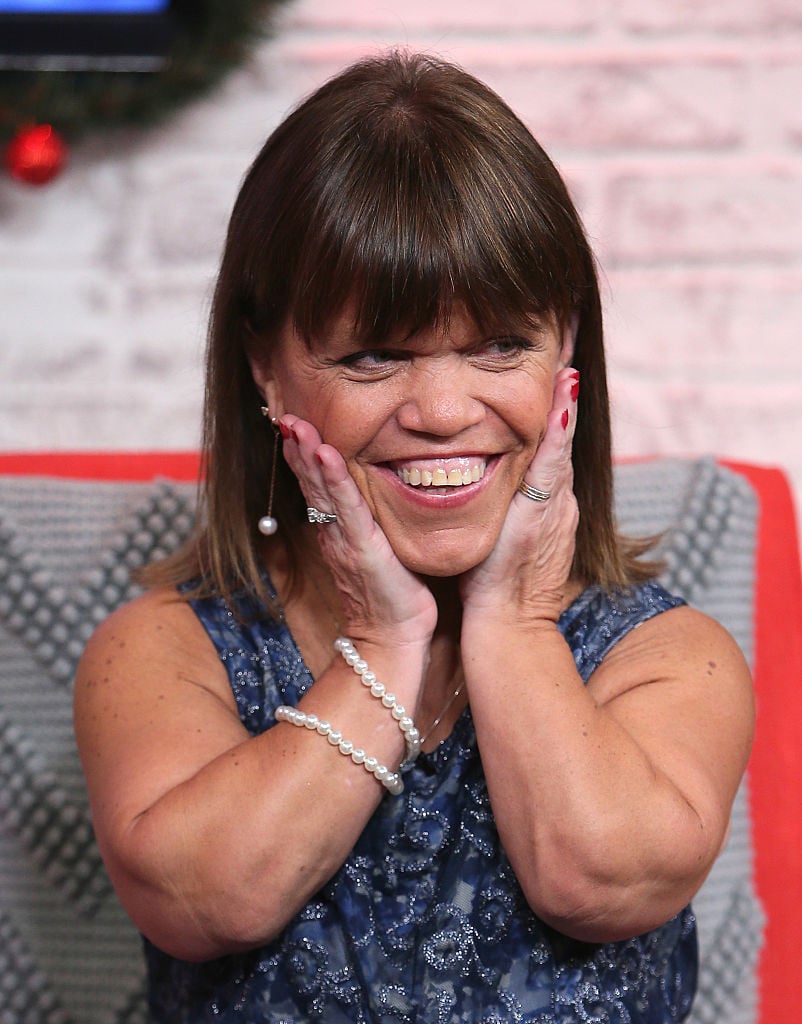 It looks like Jacob is ultra proud of his mom for her post. While Matt still hasn't posted anything in solidarity with the movement, Amy's post came across as sincere — and fans are loving it.
"Thank you mom!!!! sincere and honest words," he commented on her post.
This is a much better response than he gave to Audrey Roloff when she attempted to post about "Black Lives Matter." While Audrey promoted a video via her Instagram Story that was originally posted to her brother's Instagram, it didn't go over well with Jacob.
It's nice to see Amy getting support from her son. Perhaps this will influence Matt to make his own statement during these times as well.
Check out Showbiz Cheat Sheet on Facebook!